NAMM 2012 - the force is back
I was very apprehnsive when going to NAMM this. After a few years of decline and more and more talk about the Internet being good enough for everything from marketing, communications and customer relations management, I was afraid that NAMM had played its role and was in mortal decline.
After a few hours I realized that many people shared my personal views that music is about sharing the experience of life in general and that musicians are a very much hands-on kind of people and that this had led to that NAMM was back in force. Many new products, lots of music and famous faces. There were still some notable absences but some of them will probably show up next year
What surprised me is how many people have watched my Hall E Crawl that I host for Harmony-Central each NAMM. This year people e-mailed me in advance asking for a new crawl. So together with my boss/friend/mentor Craig Anderton I set out to uncover the weird and whacky in the basement. Don't miss the Tractor Beam from Dwarfcraft Devices. Stuff like that is really what makes NAMM so much worth the effort.
And, as usual, I don't want to offend anyone so please read my standard disclaimer.
This personal report should bee seen as my very own point of view and does not reflect the wiev and/or opinions of any other person or company of which I may be associated either through my work or in these pictures. If you find any faulty information in this report please e-mail me at btking[at]telia.com.
I have placed the products in alphabetical order for your convenience. I also have divided the report i 5 sections. Otherwise the load times would be problematic.
Please also accept my apaology for any language errors as English is not my native language.
Aristides Guitars

It is only fitting that Aristides comes first in my report since I met them first. Already at the airport and we shared the shuttle from LAX down to Anaheim. Nice guys and their demo guy, Magnus Tveiten, is a monster player in many unexpected ways.
The guitars were sturcturally the same but they showed some new and very cool finishes. Personally I would very much like a red one.
Audible Disease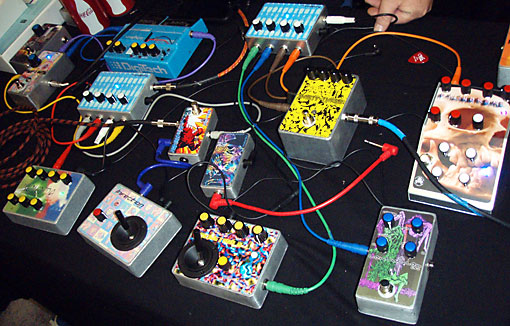 If your into making joyful noises, Audible Disease is definitely on your shopping list. Here you can find almost anything you can think of and some you can't. These are unique and hard to describe so I will refrain in order not to embarrass myself. But do check them out!
Avian
Avian is a new entity in my world. They did show some very ineresting amp designs and many nice guitars. I will follow this company with interest.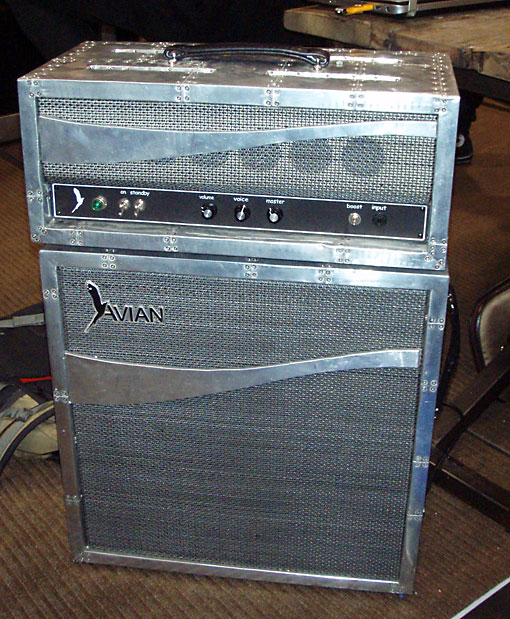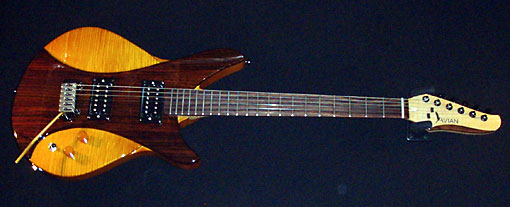 Avid
I was very much hoping for some news about the Eleven Rack but there was none whatsoever. Their demo guy Anders Glantz is always worth a listen so I stopped by to say hello. Anders showed me his new guitar made by an artist painter who first paints a painting reflecting the life of the guitar player and then that painting serves as the finish on the guitar. Very tasty!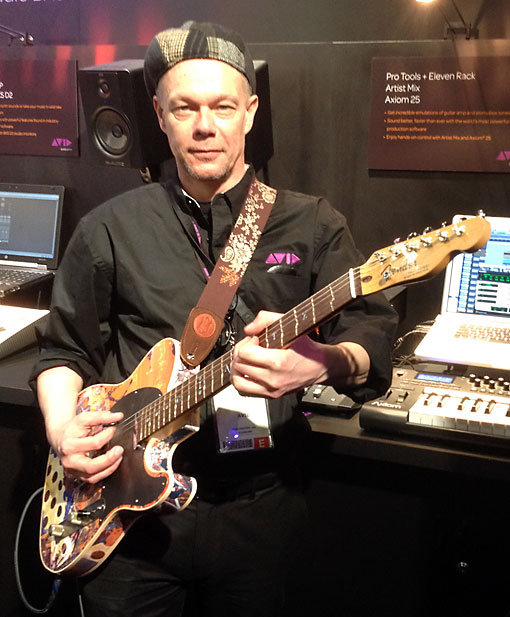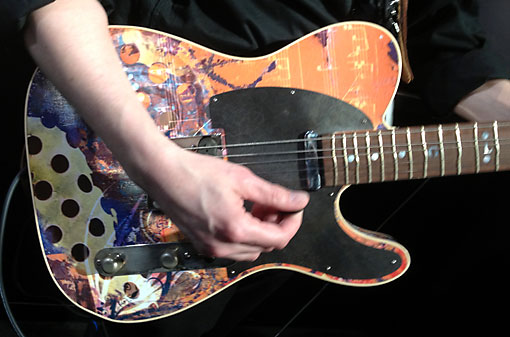 AXL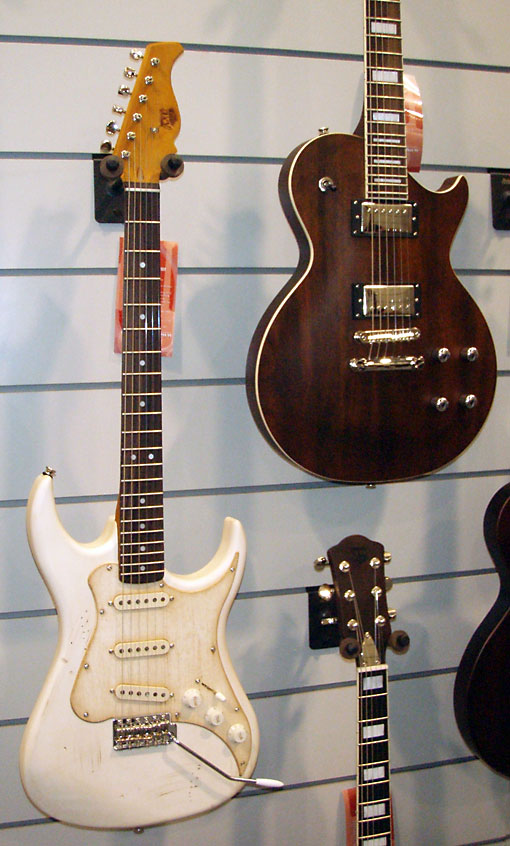 These AXL guitars are assembeled in the US and are sold at a very nice price point. I was pleasantly surprised at the solid feel these guitars had.
Bad Cat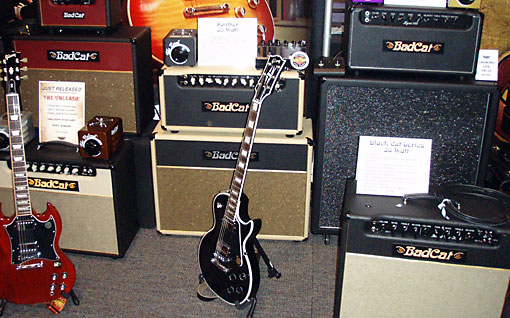 Bad Cat was out in force with a large number of amps.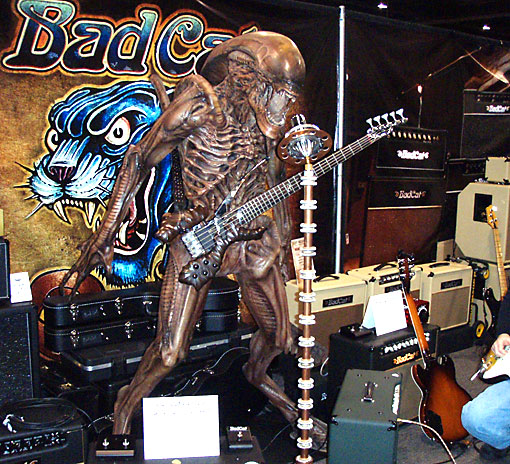 This alien dude was a fresh contrast to all the ukuleles in Hall E.
Benavente Guitars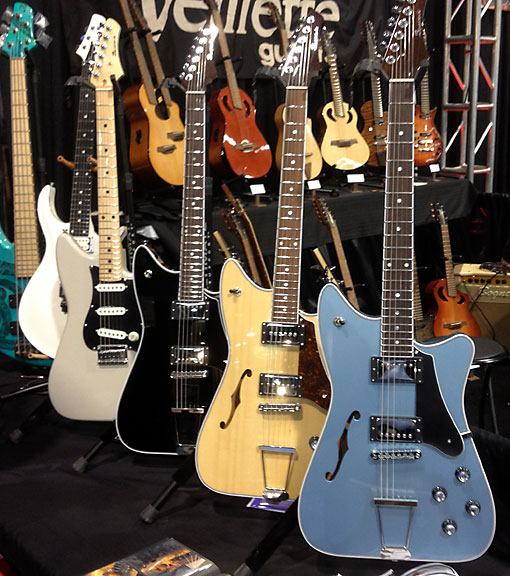 In my eyes the Benavente guitars have an angular attractiveness that appeals to me. Sort of Strat-goes-a-bit-Bo-Diddley.
Borealis Guitars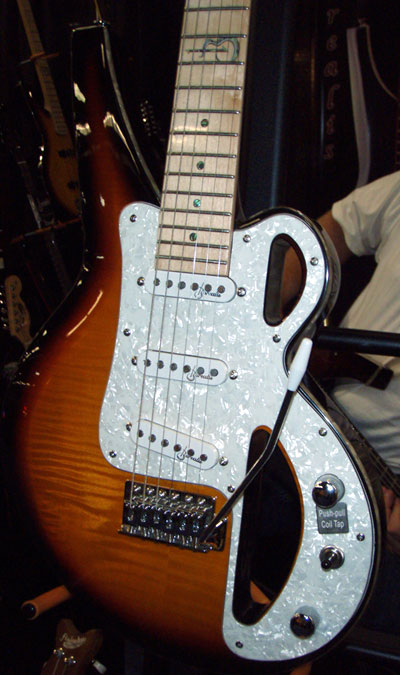 I'm not quite sure but I believe that in Swedish, Borealis is a sort of illness you can get. At NAMM however it's a new shape of guitar. Same shape on the headstock which means you can lift it and hold in so many new ways. The B shape makes the guitar quite light. Fretboards are either maple or ebony and body woods are many as are the different pickup and hardware configurations available.
Boss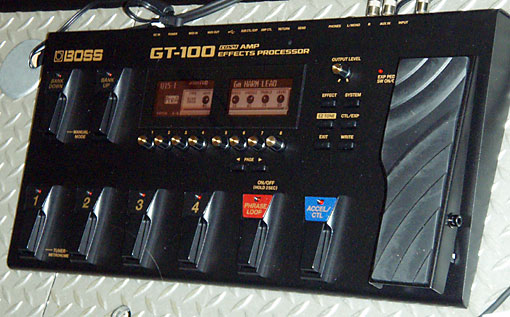 Boss was hot this year with their new GT-100. New processor and new amp algorithms together with a vastly improved user interface using dual LCD displays makes it very interesting in my book. The new Accelerator pedal that allows you to control many things simultaneously allowed for some really creative sound usage. Very competitive in price as well.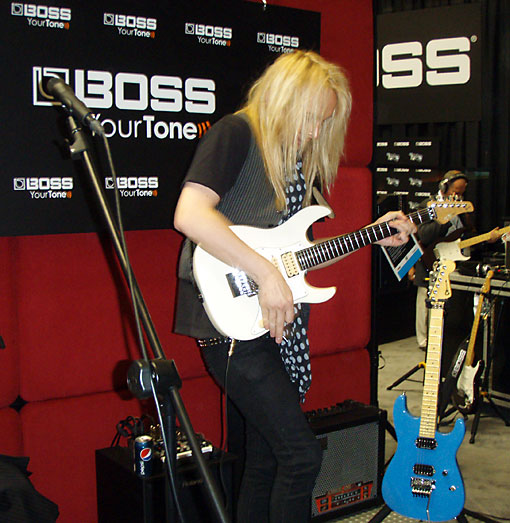 Demonstrator and shredder Rob Marcello certainly didn't hide his talent behind his hair. He made the GT-100 sound good and the way the GT-100 tracked his playing when using the built in synth fx is really promising both for the synth as well as for the pitch fx.
Carr Amplifiers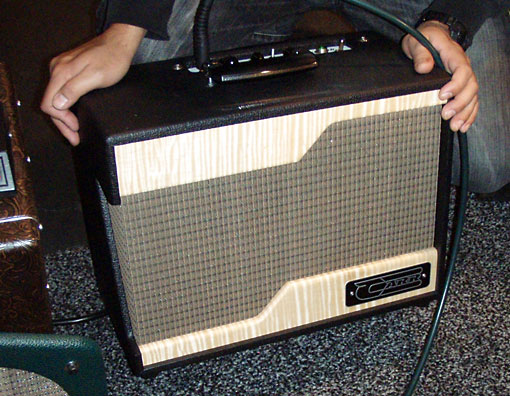 I just love Carr Amplifiers. Both the sound and the looks. There's not much more that need to be said.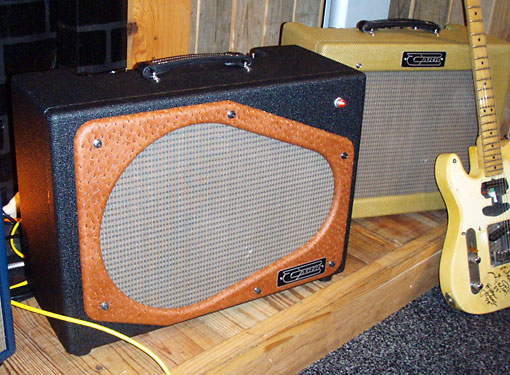 Catalinbread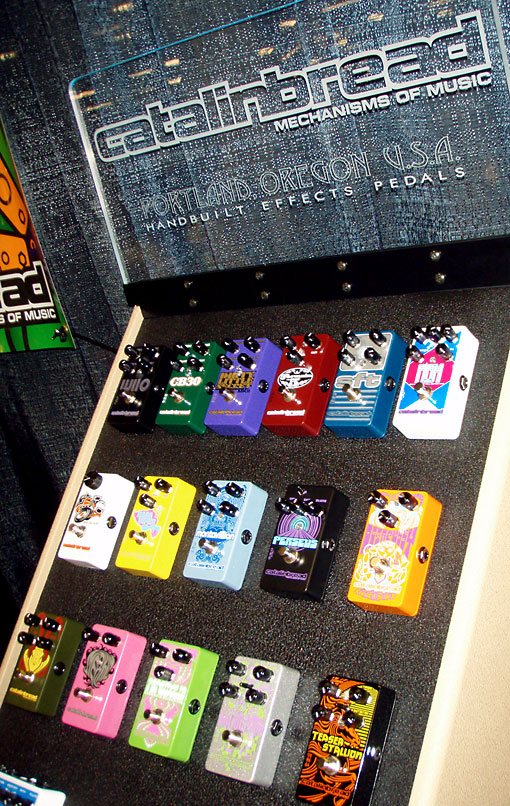 I didn't get to try the pedals even though I really wanted to as I have heard many good things about them. I do like the presentation and the pedal designs.