FUZZ Guitar Show 2017 - part 5
Sound & Communication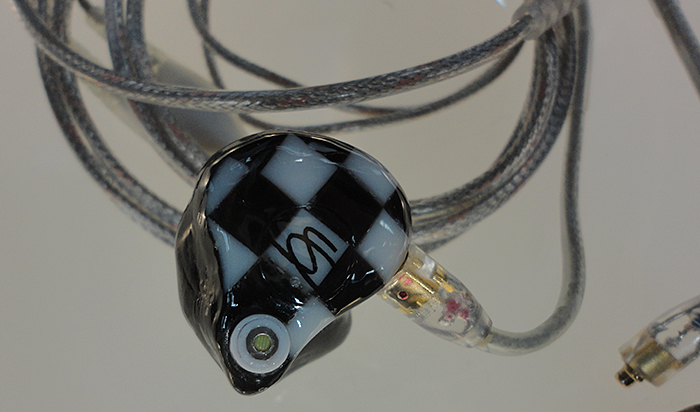 Many musicians use in-ear monitoring and very many of them complain about ear drum fatigue. Swedish company Sound & Communication has developed a custom molded in-ear solution that has a valve that's lets the pressure from the bass "leak" out without affecting bass performance. According to users this really works well for longer periods of time than they are used to. At Fenix Recording Studios they have used them during recording acoustic guitars with great result as there is no leakage from them to ruin the acoustic performance. Safe & sound (pun intended)!
Supro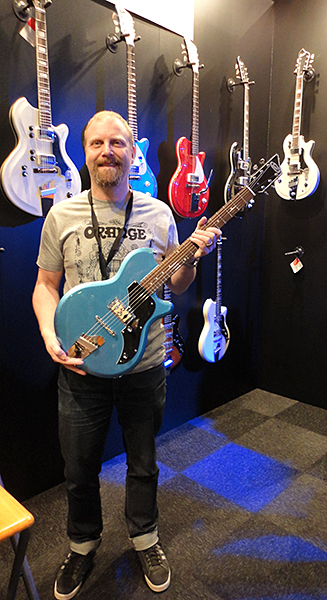 Ulf Edlönn, salesman at Fitzpatrick Import Group, who distribute Supr has only good things to say about Supro's new guitars. My personal favourite in the Supro range is the Westbury with dual goild foil pickups.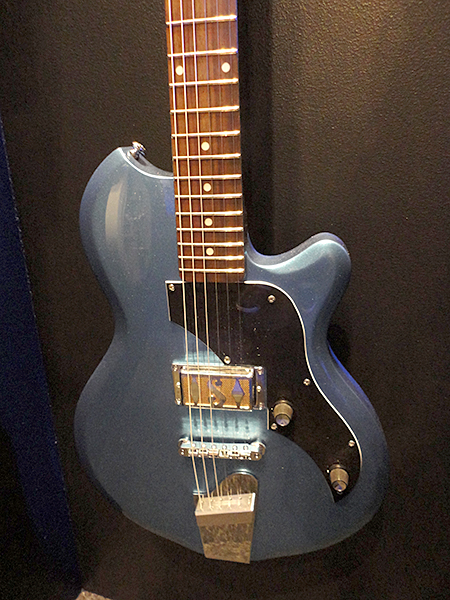 Here's the single pickup equivalent, the Jamesport. Same look and feel as the Westbury for slightly less money.
T-Rex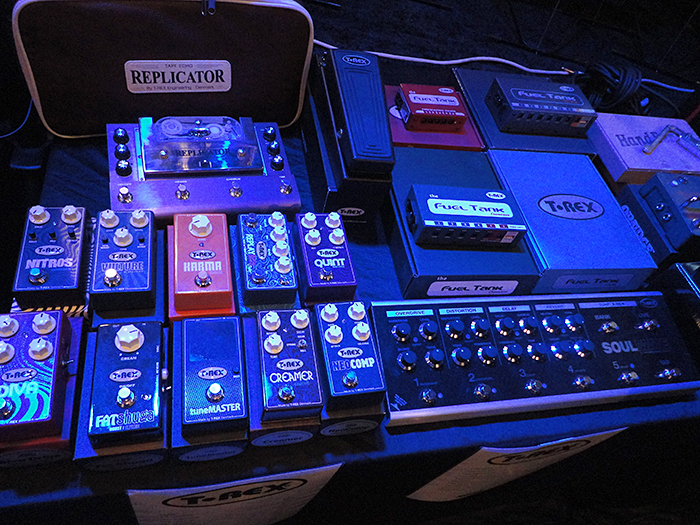 Want good sounds in a reliable package? Then T-Rex could be your thing. Once again, blue light made it impossible to convey the multitude of colours at display.
These Go To Eleven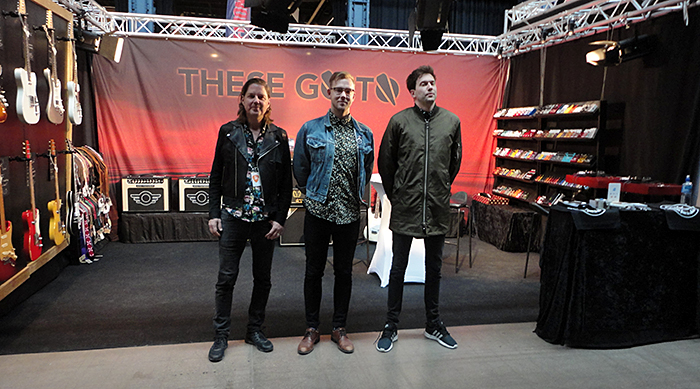 In addition to being a cool store with a strong focus on pedals, These Go To 11 also sell guitars and amps. This year they displayed Shabat Guitars and a few from John Suhr and amps from Mad Professor and Victory. Here's the show staff lining up just before the show opening.
Vila Custom Guitars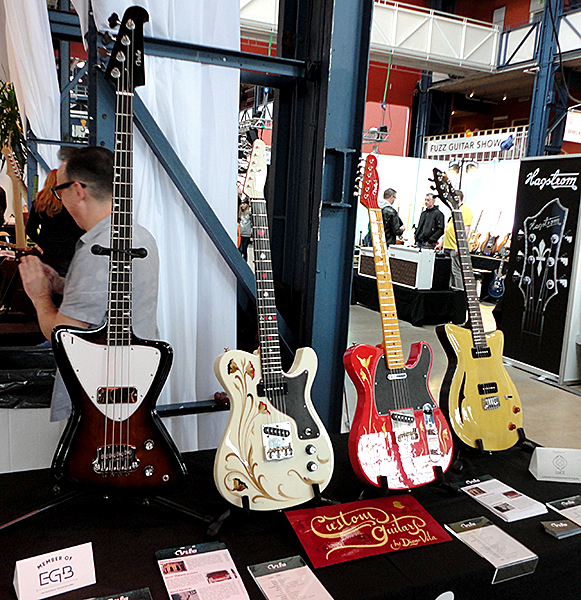 Diego Vila brought a bass and three guitars . I like the angular looks of the bass and the guitar to the right.
Yamaha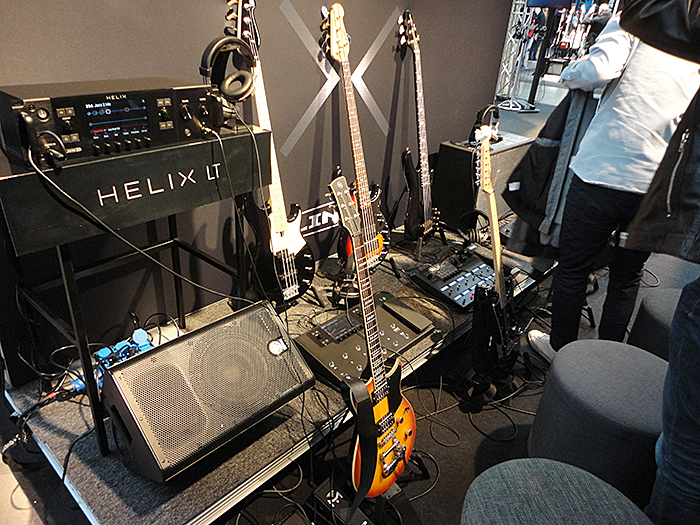 Kudos to Yamaha for putting on, what I think was, the best booth at the show. Here you got to try all versions of the Helix with all kinds of montor solutions like guitar amp, FRFR and headphones. I'm liking the Helix more and more.
In the background you can see Yamaha's newest basses with very reasonable prices.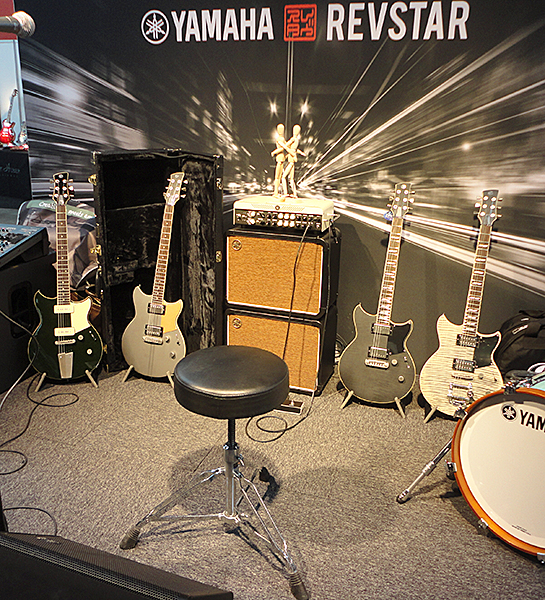 The Revstar series is definitely not a blatant copy but teir own thing.
The Yamaha THR100H Dual amp is a very cool amp that I think is sadly underrated.
The end
I will end this with a picture taken from a bit up.
And I wish you all welcome to Gothnburg and Sweden next for the GUZZ Guitar Show 2018. I hope to see you there!
Mats Nermark
201705-18