FUZZ Guitar Show 2017 - part 2
Fender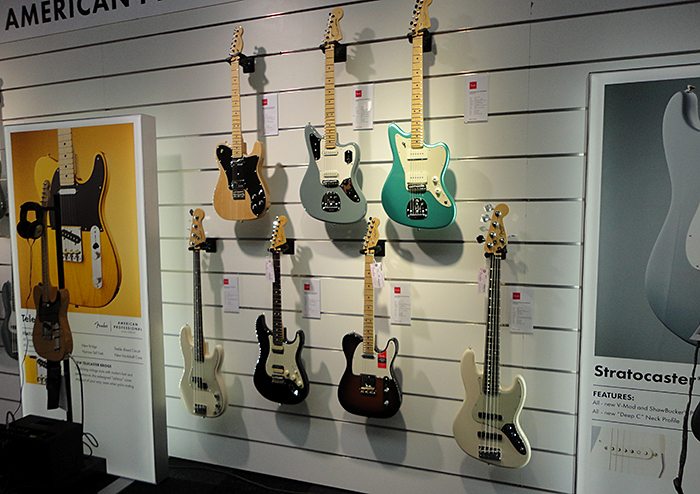 Due to a reorganisation of their European distribution network, Fender did not have their own booth but choose to display in the booth set up by Andreasson Musik, possibly one of the two best music stores in Sweden and located in Gothenburg. Here we got the chance to get our hand on the new Fender Professional Series. These guitars are Fenders take on what their guitars should be like at this time of history and this series replaces the older Standard series, as Fender says there's "nothing standard about these new guitars and basses". I liked the 5-string Jazz Bass to the lower right in the picture.
FGN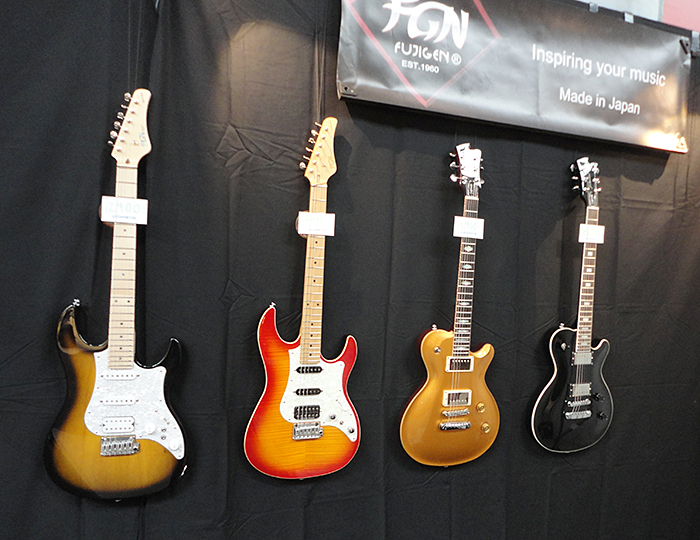 Guitars from the Fuji-Gen factory has always been regarded as nice instruments no matter what name has adorned the headstock, and there has been a few. Now they market a number of guitars under the brand FGN and some of the guitars I've tried were very nice instruments.
Fibenare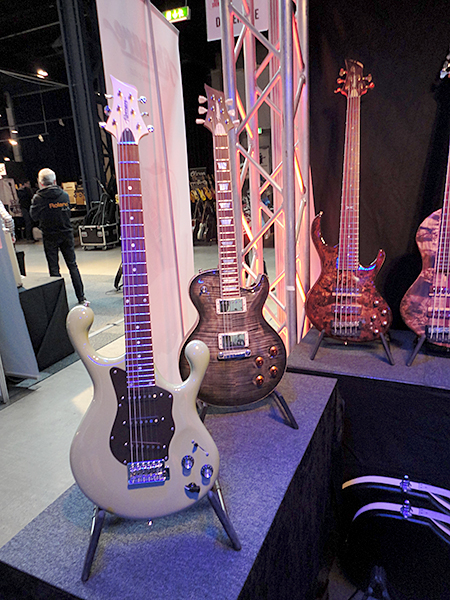 I have reviewed a few Fibenare for FUZZ Guitar Magazine through the years and I've always been impressed by the quality, sound and playability. The cool thing is that every time I've tried a Fibenare they seem to have upped their game . For example the 3 pickup guitar here that looks like strat somewhat deformed by Salvador Dali definitely felt better than the last one I played. Fibenare definitely puts Hungary on the guitar map.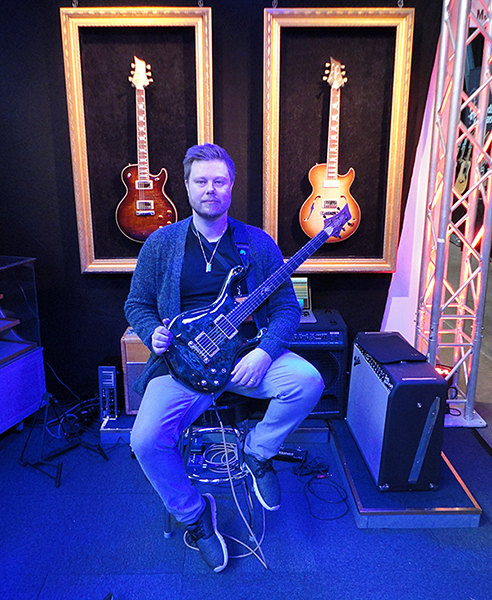 Fibenare endorsee Richard Lainegard getting ready to demo a few guitars.
By the way, this picture is not colour treated in Photoshop. The blue light in the booth and the white spots on the guitars created this funky colour contrast.
Gibson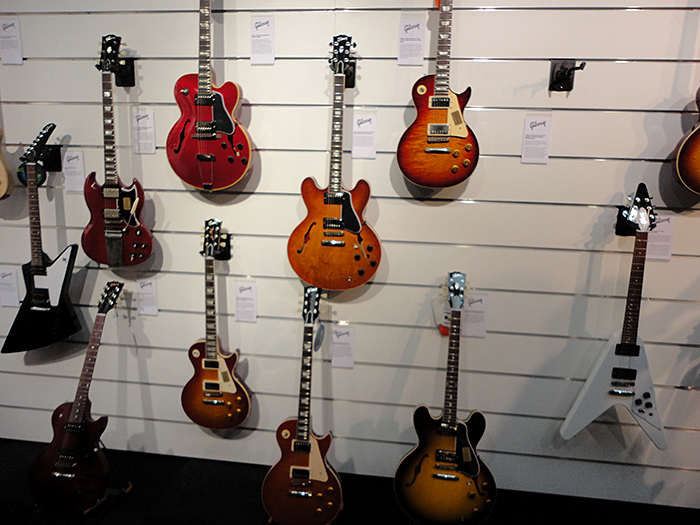 I don't really know why Gibson decided not to have their own booth so they also had a bunch of instruments at Andressons Musik. I enjoyed the ES-275, which is a modern take on the traditional Gibson jazz guitar. According to Mike Voltz at the Gibson Memphis division, this guitar was designed with a lot of input from younger jazz players.
Hehku Customs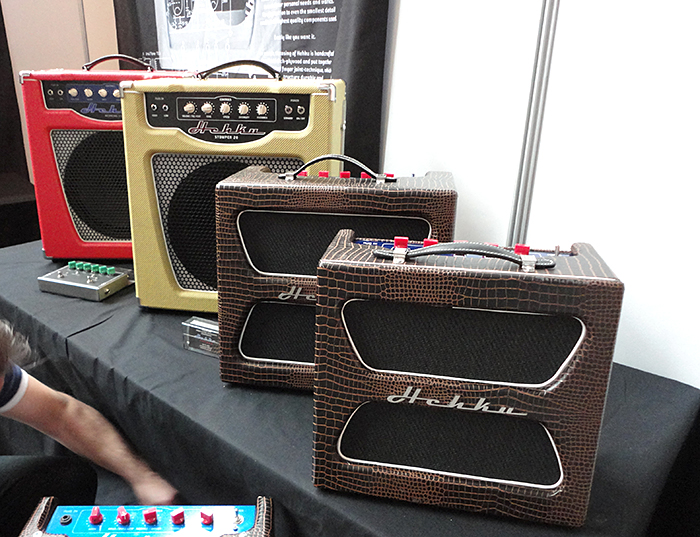 More amps from Finland! Small to mid size amps in various clothing.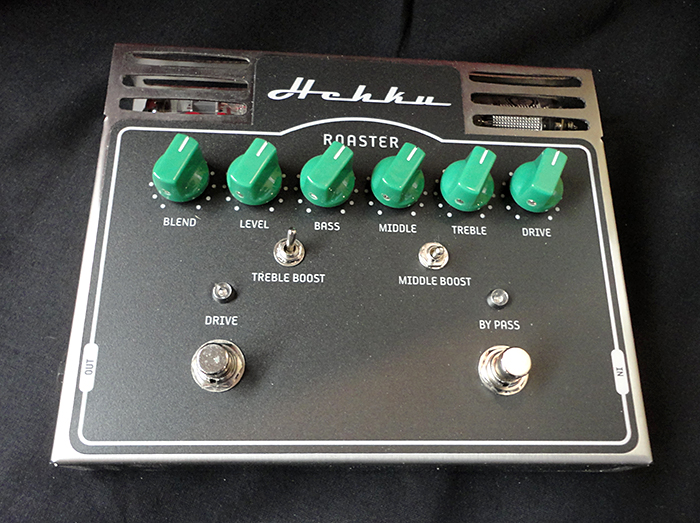 I didn't get to try or hear this Roaster pedal but I heard a lot of good things about it. I'd love to try it someday!
Ibanez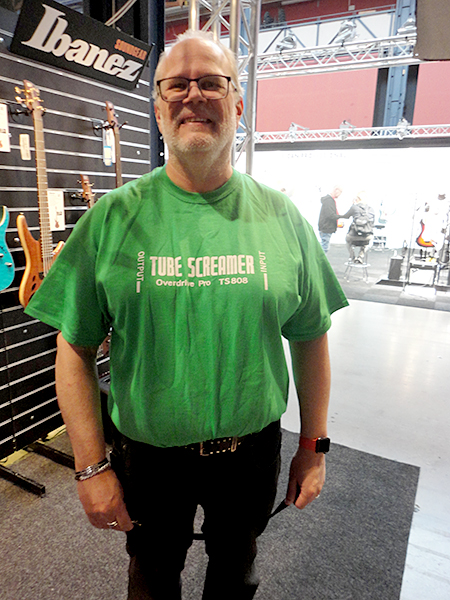 The only way to dress if you represent Ibanez. My favourite T at the show.
Lunastone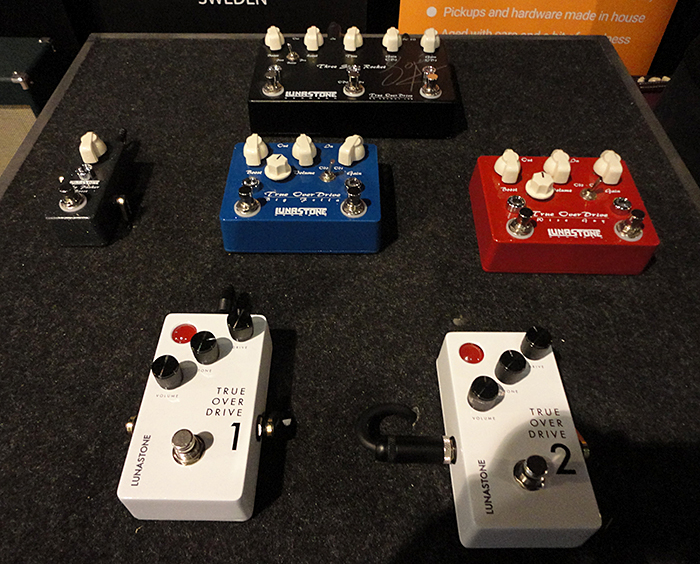 If you read my report from NAMM 2017 you already know I really, really like the True Overdrive 1. Nowthere's an equally cool True Overdrive 2. After getting the Kemper I thought I was done with pedals, butafter trying Lunastone I may have to rethink that.