FUZZ Guitar Show 2017 - part 3
Malmö Musikaffär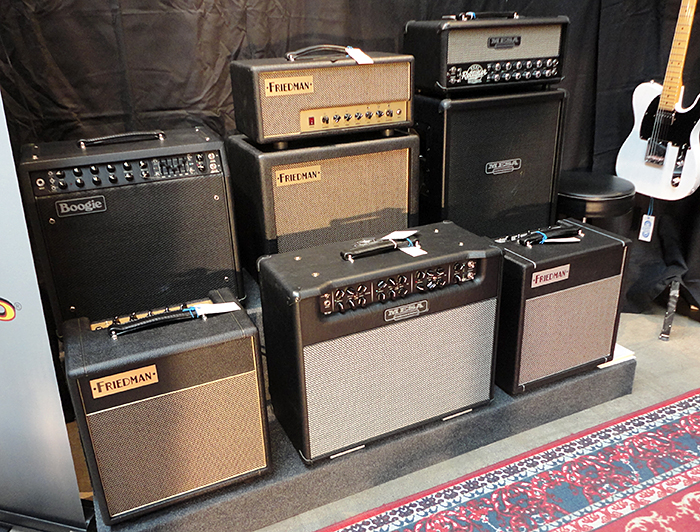 Malmö Musikaffär has sailed up as one of the go-to places in the south of Sweden for boutique guitars and amps. They also do a healthy amount of business all over the country.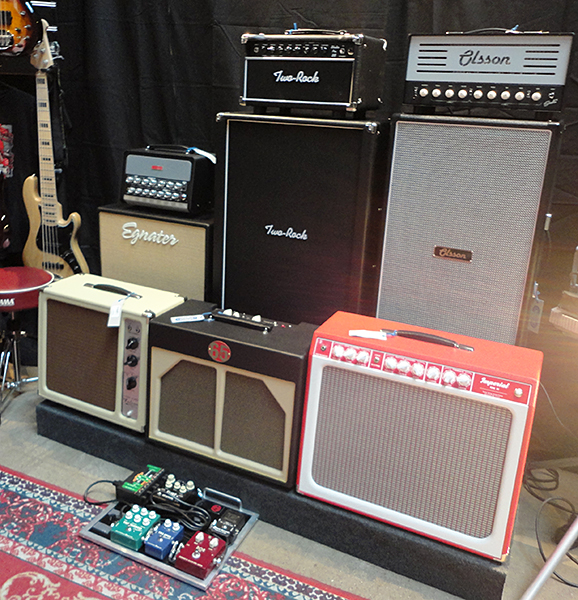 More amps and a few pedals.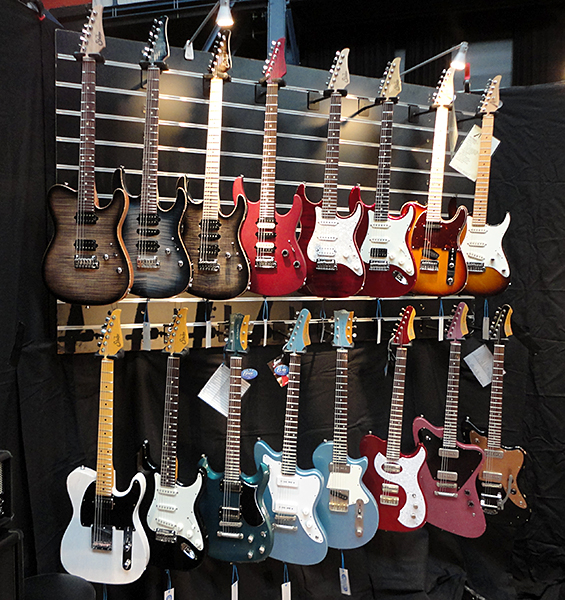 They carry a good selection of Shur, Fano and Anderson guitars.
Mattisson Bass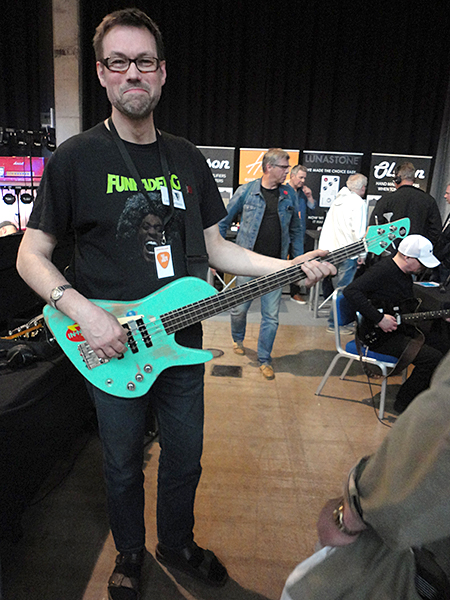 The internatonally known Ander Mattisson who "takes the lower notes to a higher level" told that he has been accused of making "furniture" basses. To conteract these accusations he decided to make a bass that, while it used all his acclaimed constructions methods and had the same level of playability, would look decidedly different. In the picture you see top-noth guitar repair guy Lars Arvidsson from the Gnu workshop playing Anders' new creation. It definitely won my "Best Bass At The Show" award.
Michael Spalt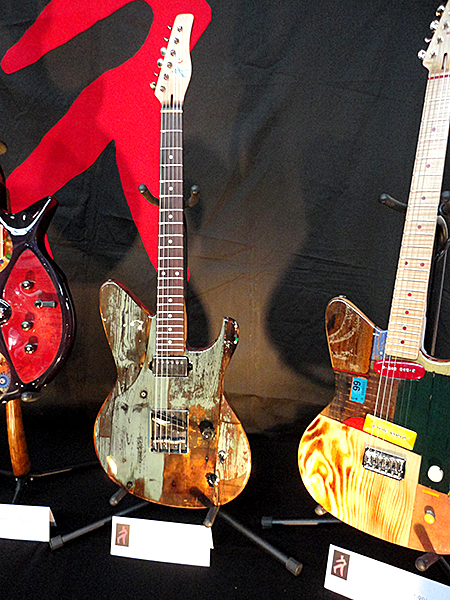 There are very few luthiers I'm aware of that can combine master luthiery with artful aesthetics like Michael Spalt. His guitars are superb instruments and all of them look so interesting. If I win the lottery I will not buy paintings. I will put Michael Spalt's playable art on my walls.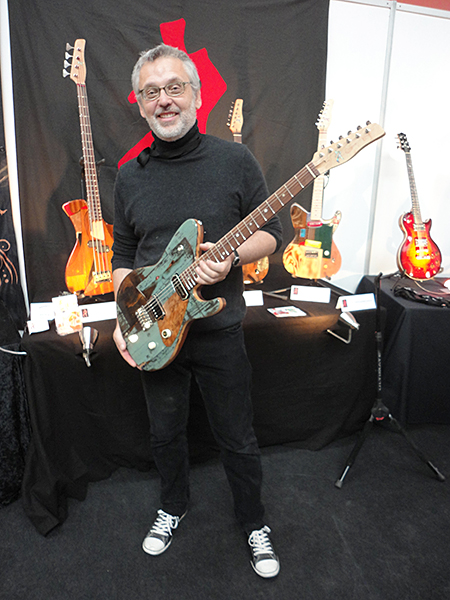 Here's Michael Spalt with one of his "barn door" guitars.
National Resophonics (and clones)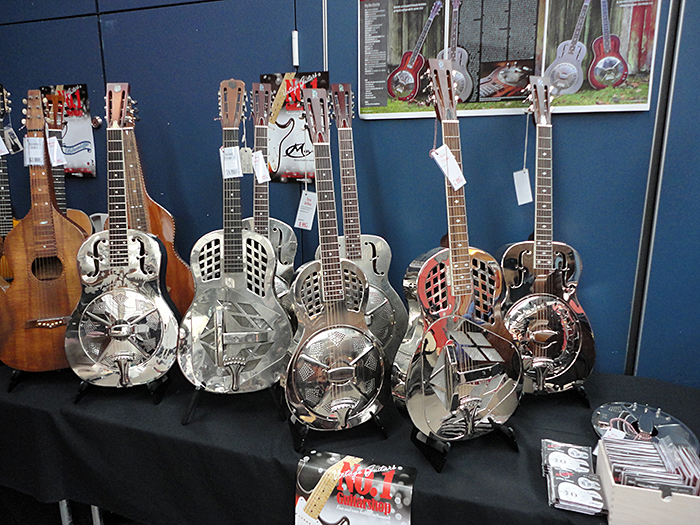 In the booth of the No1 Guitars music store I found this populace of metal body guitars. I found a clone that was very reasonably priced. It was nice, heavy and very loud.
Nik Huber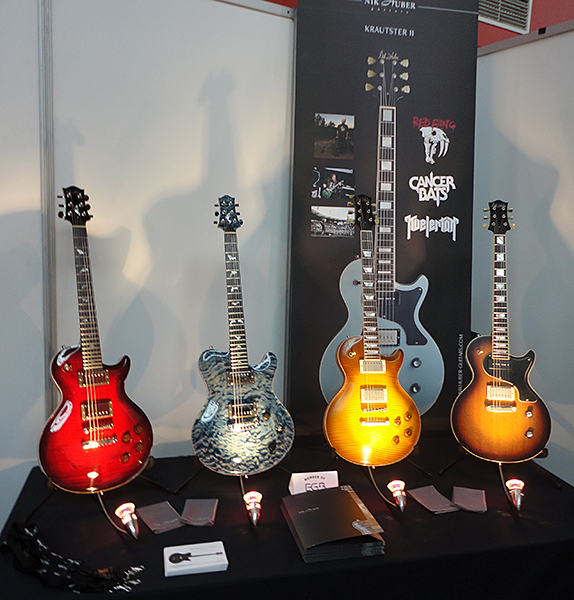 Every time I go to a trade show where Nik displays his guitars, I take a picture of him. It's become a sort of tradition. This time however, Nik couldn't come as he was in the middle of moving his workship to a larger facility.
But for alll readers, his instruments are the most interesting so here are two Orcas, one Dolphin ( I just love those dolphin inlays) and a Krautster. There's something about those Krautsters that gets my adrenalin pumping.
O3 Guitars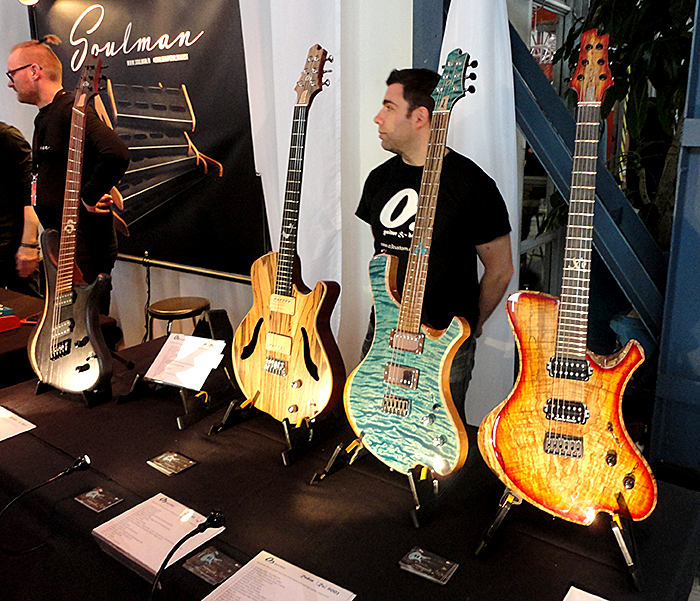 To my delight, the international presence at the FUZZ Guitar Show increases every year. Here is Alejandro Ramirez from Spain, showing his O3 guitars.
Orn Guitars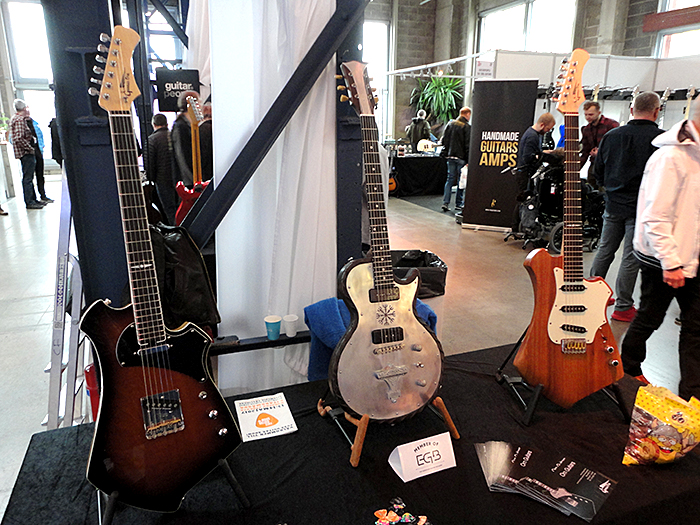 From Iceland came Orn Guitars with an angular design flanking a metal top single cut.