Sandén Guitars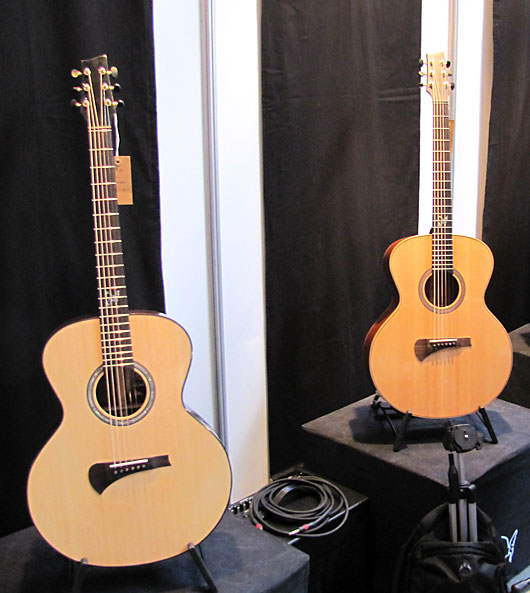 Swedish luthier Michael Sandén is a welcome addition in the world of acoustic guitars. His models are varied and all have their own signature sound. I would love to own one or two of his guitars.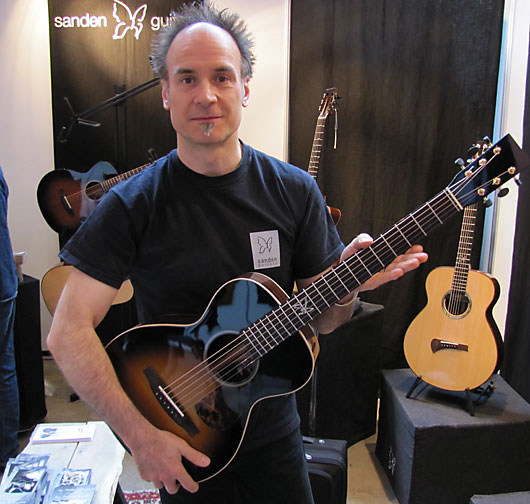 Here's Sandén endorser Homesick Mac with the latest Sandén model called Tiny. Apart from being a generally nice guy Mac is also a very accomplished player that always has me wanting more when I hear him play.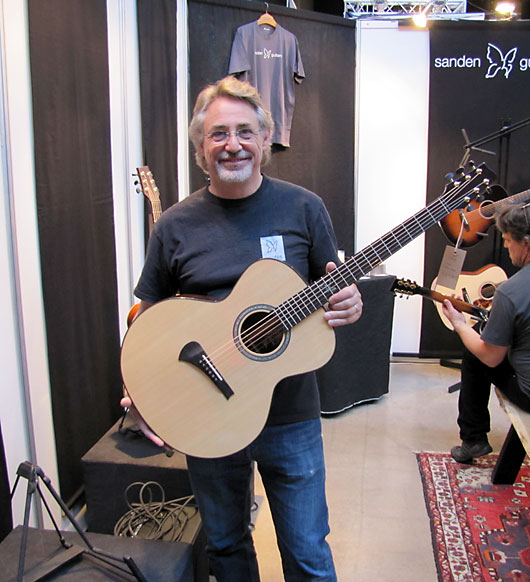 Master bulider Michael Sandén in person to help you get the guitar you want.
Stick (sort of)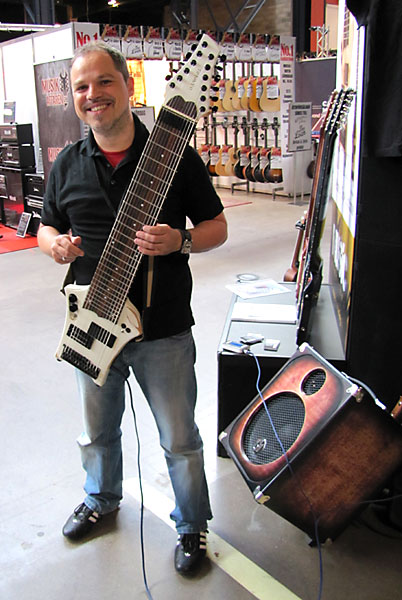 I'm convinced this is not really a stick in either legal sense or physical form but you sort of play it like a stick and I needed a headline so to me it's a stick.
Artwork by Tannemyr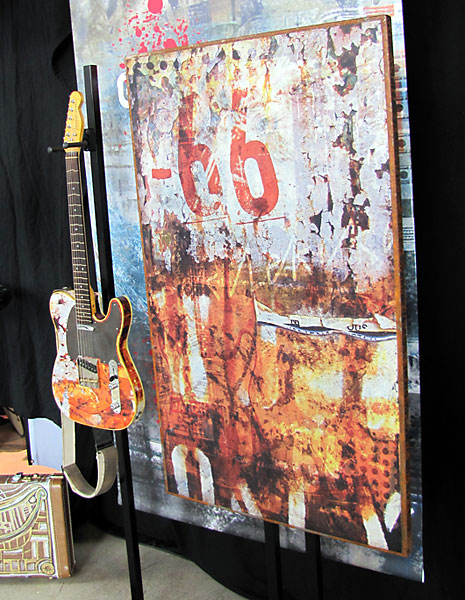 Mr Tannemyr is an artist who paints pictures and builds guitars. First he paints the picture and then transfer the picture to the guitar body and builds the guitar. He uses the True Temperament frets for all of his guitars. A set consisting of a painting and guitar cost approximately 6000 Euros depending of currency rates. You definitely have both a unique guitar and a conversation piece.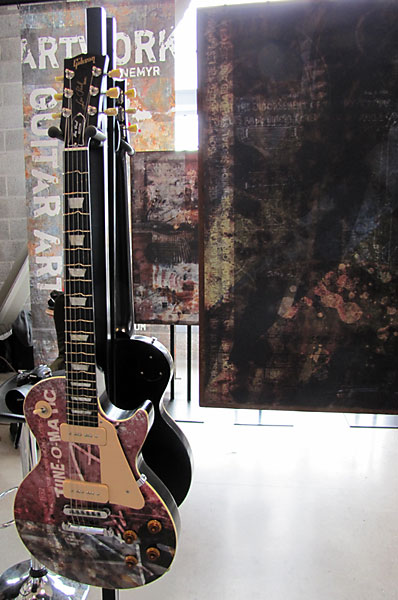 Tannemyr started out just doing Telecasters but has now started with Les Pauls.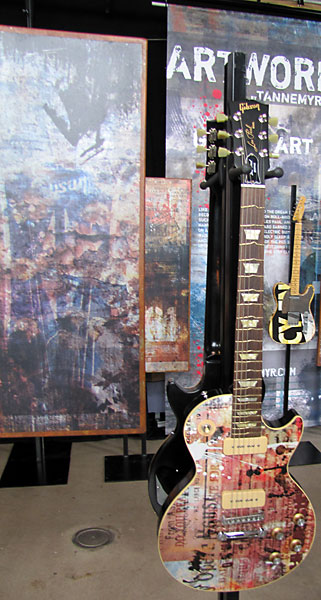 Another Les Paul.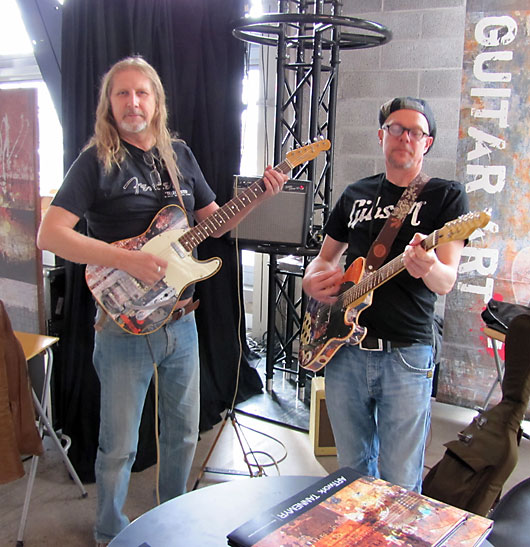 Tannemyr to the left and Avid product specialist Anders Glantz to the right having a little jam session. Anders is probably gifted with one of the funkiest right hands in the history of guitar.
True Temperament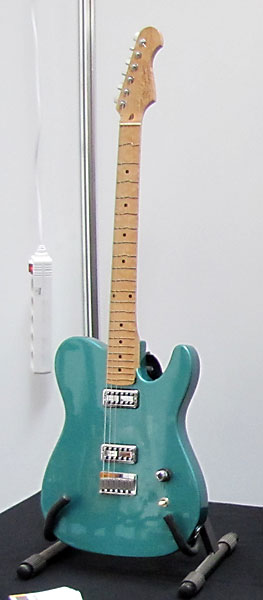 Tele style with Filtertron pickups and funny frets. To some they may look funny but they really do work as advertised and, contrary to uninformed opinion, you do NOT have to change your playing style and you can bend the strings as usual. Yes, you really can!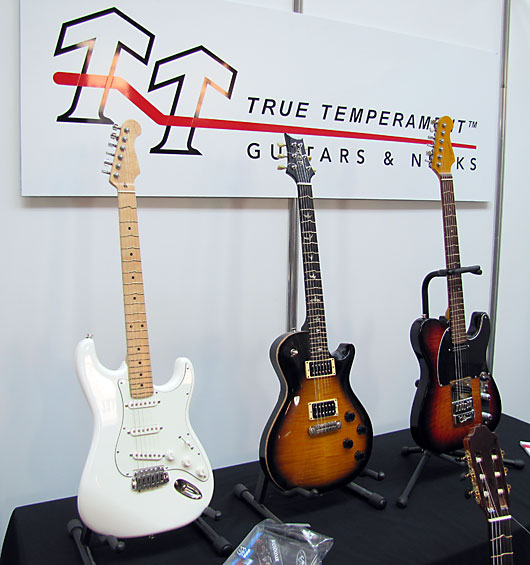 As you can see you can get True Temperament on any kind of guitar.
TV Jones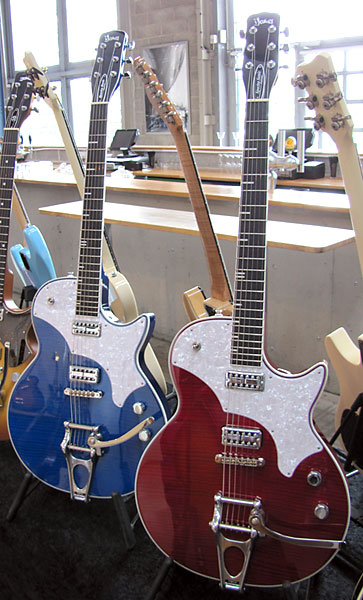 I wasn't much into Gretch style guitars until I discovered TV Jones. Great pickups and cool guitars.
VGS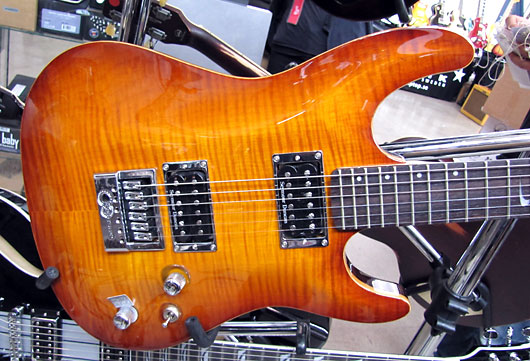 VGS has sole right to use the Evertune bridge on their production guitars.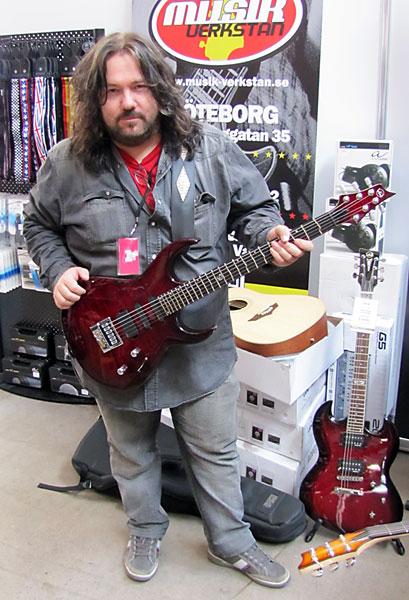 A menacing looking Tommy Denander with his VGS Signature guitar equipped with both Evertune and True Temperament.
Vox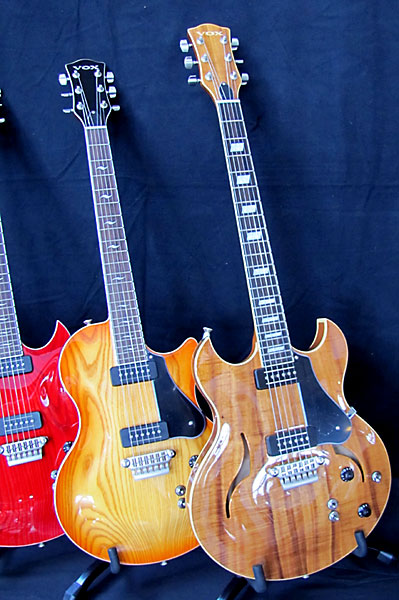 I find Vox guitars intriguing, They have their own sound and the top of the line models feel good. Unfortunately they belong to the category of guitars seldom seen in music shops.
Warwick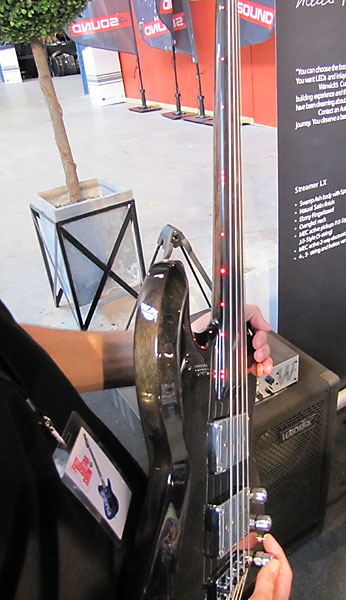 Jack Bruce Signature bass with LED position markers.
Weber Ramar (Frames)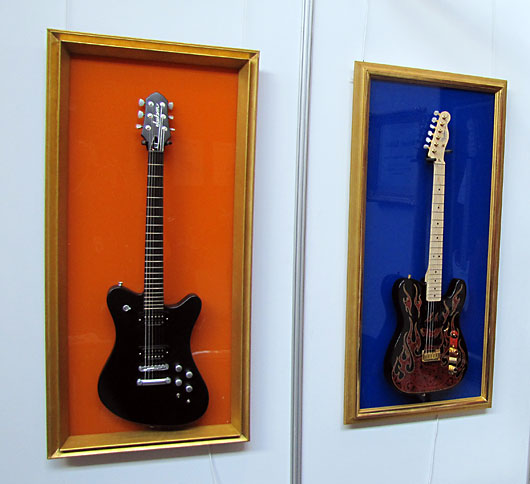 You want to show off your beauties? Then get some frames from Webers Ramar in Sweden. Huge number of frame styles available and they can make it any size you want.
Yamaha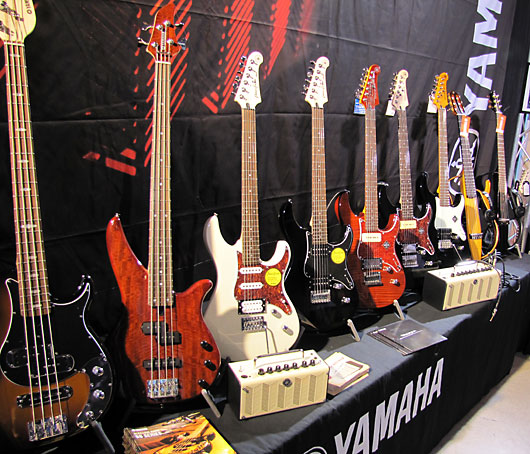 I have for a very long time considered Yamaha one of the best (if not THE best) companies at bringing us "bang-for-the-buck" instruments. The Pacifica line of electrics certainly supports that opinion.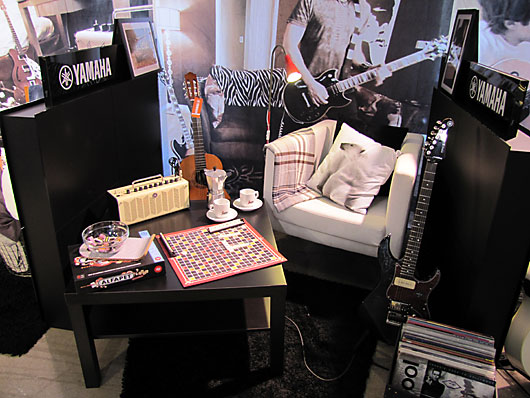 Having problem getting acceptance from your spouse for placing your amp in the living room? Yamaha presented three home environment displays where they had placed a THR amp that you could sit down and try. Almost in the comfort of your own home.
The end
If you have managed to read all this way I guess you are as bad a guitar enthusiast as I am. I hope that you leave this report somewhat more well informed and even a bit entertained.
If you visit a trade show and recognize me, please stop and say hello. See you then!