Fender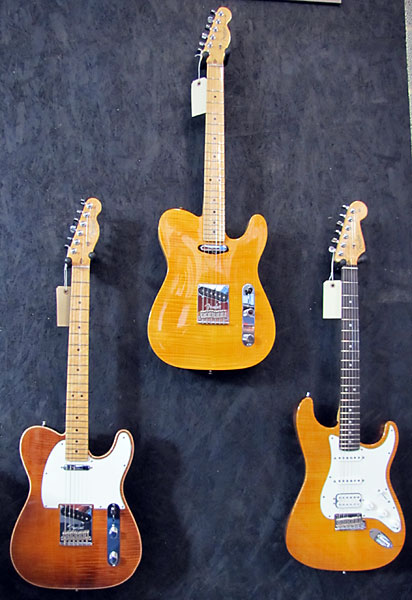 Fender Select Series is reputedly Fender President Larry Thomas' brainchild. He said Fender need a nice looking figure top guitars so here they are in all their flamed glory.
Fibenare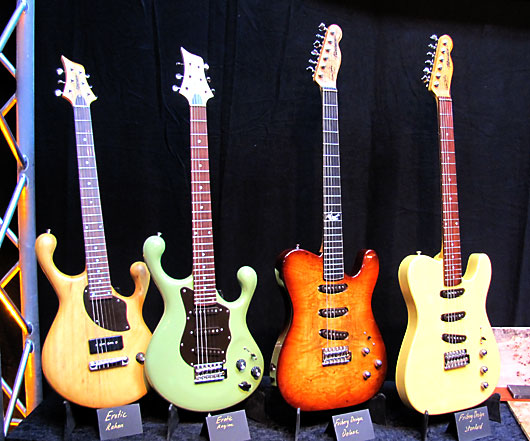 Some Fibenare guitars definitely have their own design! Some are more traditional. This year I had the pleasure of reviewing the Fibenare Basic Jazz and must say I was extremely impressed.
Flamenco - Robban Svärd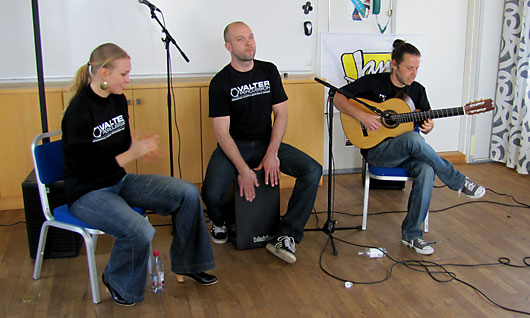 The most musically rewarding experience at the show was this flamenco trio with superb guitar player Robban Svärd doing six string duty. If you have a chance to hear this very talented player, take it!
Gibson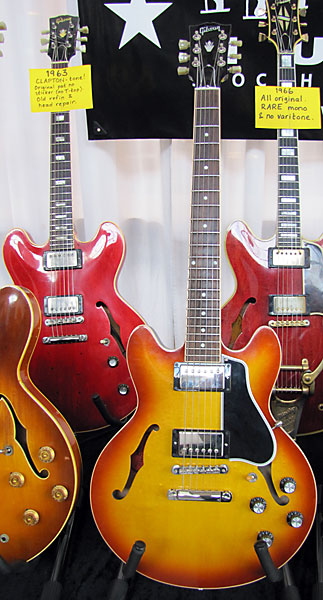 There were both old and new Gibsons all over the show. Here are a few old and not so old at Tip Top Music.
Godlyd.no

Every year since Godlyd first displayed at the show they have consistently showed the coolest products, been the most welcoming and had the best candy. This year was definitely not different. Too bad we don't have a Godlyd in Sweden.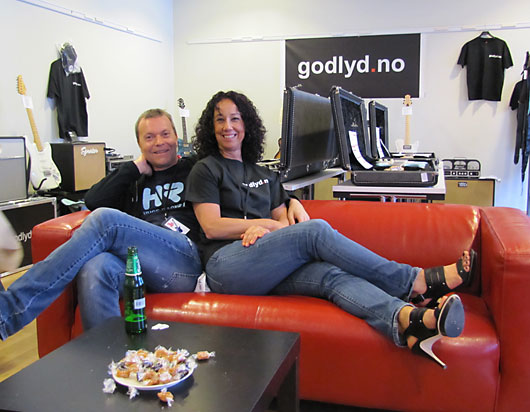 Godlyd owners Magne and Deb after a busy day at work.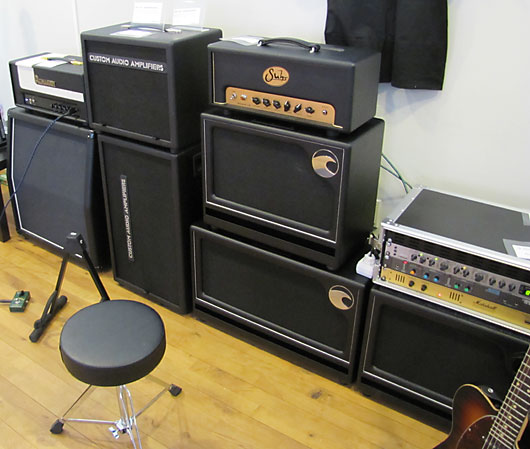 Amps and cabinets galore! It's only once a year we Swedes can find these fine makers in one room. Reinhart, Suhr, CAA and Port City.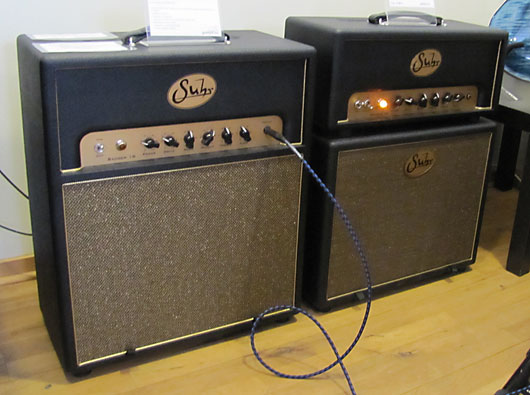 Suhr Badger 18 and Badger 30. Even though it's not new, I get severe GAS every time I try one.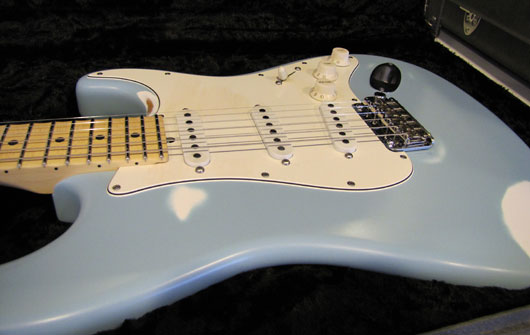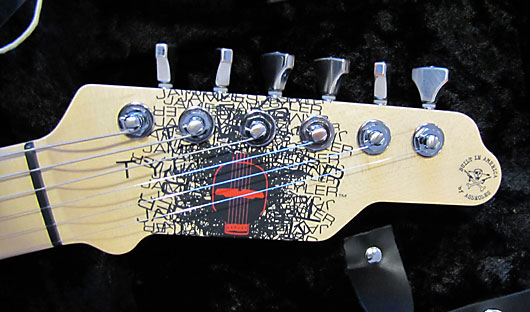 One of the product lines that makes Godlyd a main attraction is James Tyler Guitars. This Tyler Classic in his inimitable "with bacon" finish easily grabbed my personal "Best In Show" award. Simply an incredible guitar that leaves similar guitars not interesting. You may not like the finish or the headstock but there's no denying the quality, sound or attitude. I just fell in love with it.

The Back Classic, formerly known as the Landau Model, was present and had many visitors drooling.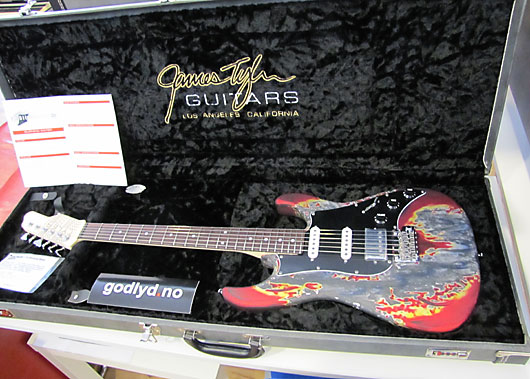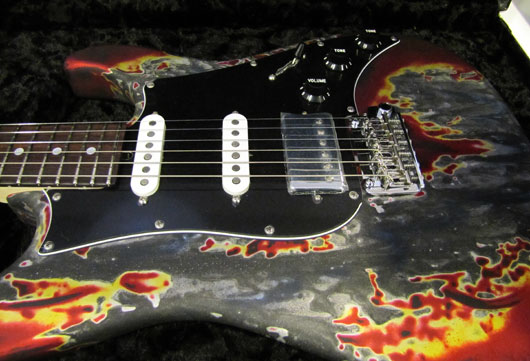 As soon as my economy allows I will get a Tyler SE HD Burning Water like this one. To me this represents the ultimate Superstrat.