Musikmesse Frankfurt 2011 - part 5
Taush Guitars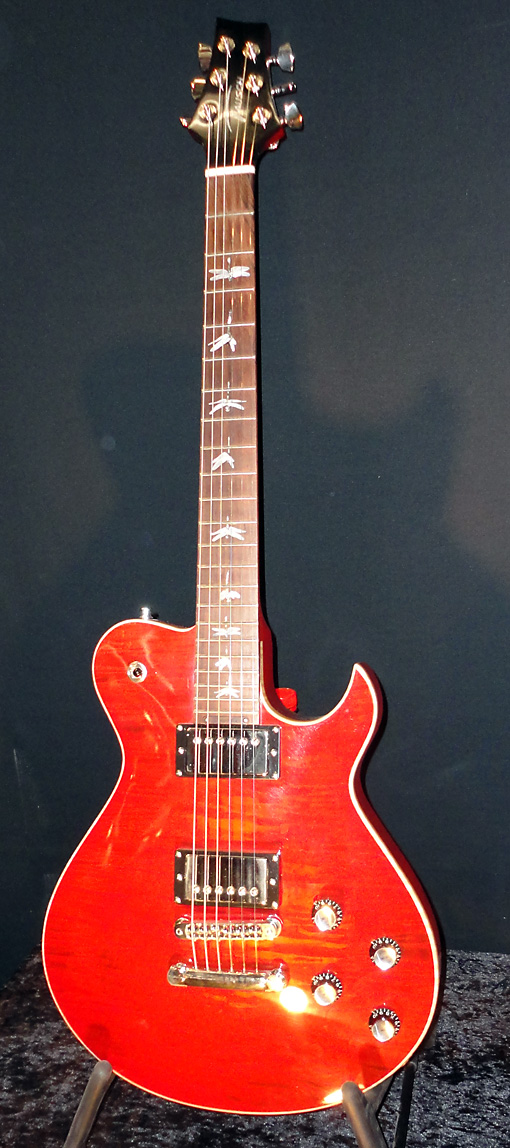 Looking for a top quality set-neck? Make sure to chack out Tausch. Very nice guitars.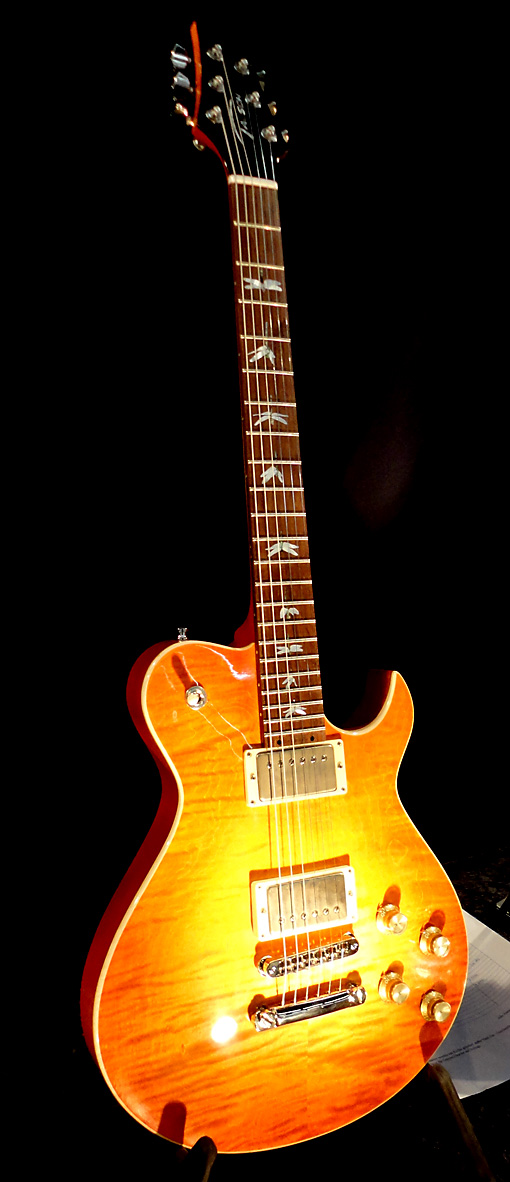 Here's a sunburst that looks awasome. The picture sure doesn't do it justice. This is one guitar you just have to experience.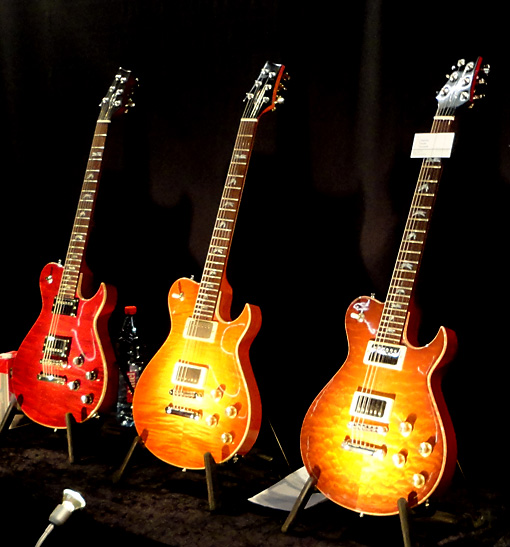 A trio of Tausch.
Taylor Guitars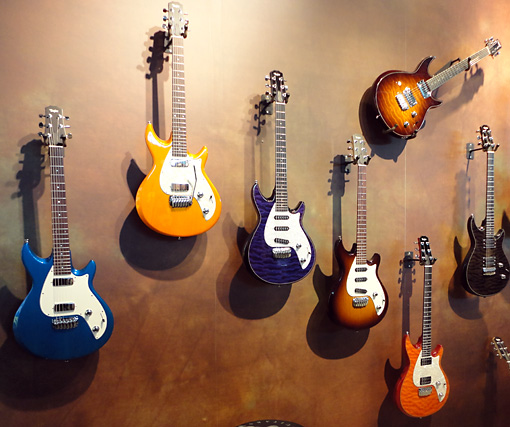 Seems like Taylor is hell bent on getting to the electric guitar market. On display here are a number of solid body guitars in different woods and pickup configurations.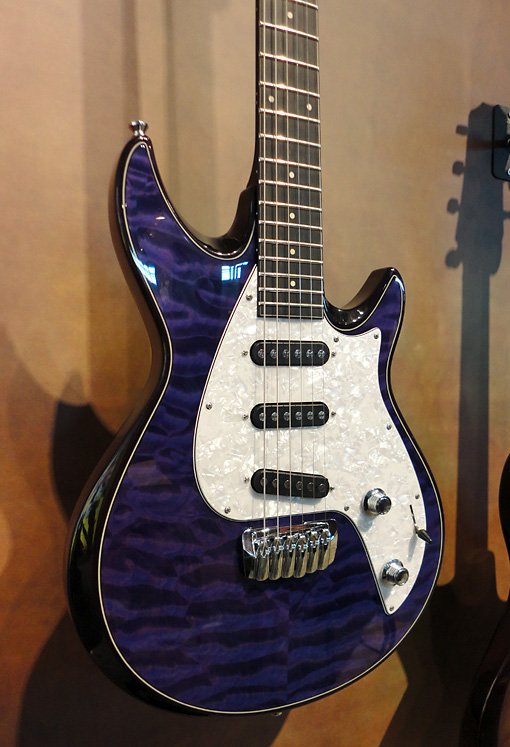 A close-up of a non-trem 3 single coils pickup solid body.
Tonehenge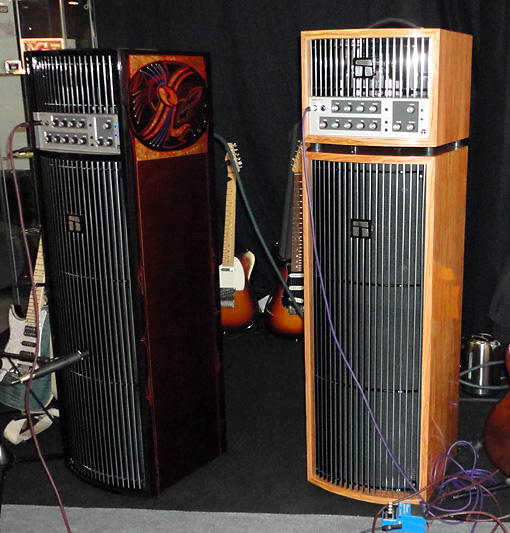 Built with only the absolute best materials all through the Tonehenge amps are obviously not inexpensive.Especially if you take into account if you want a totally hand made cabinet like the one to the left.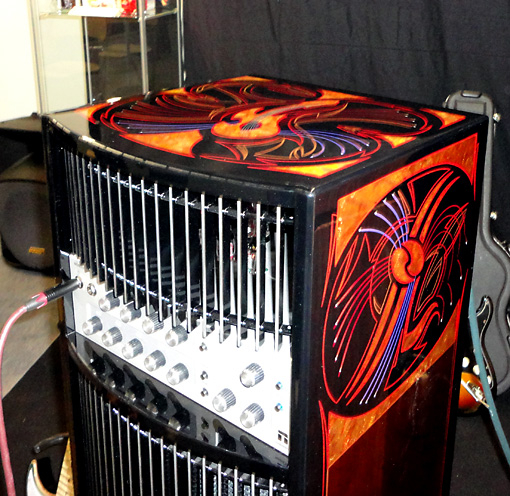 A closer look at the woodwork.
Trident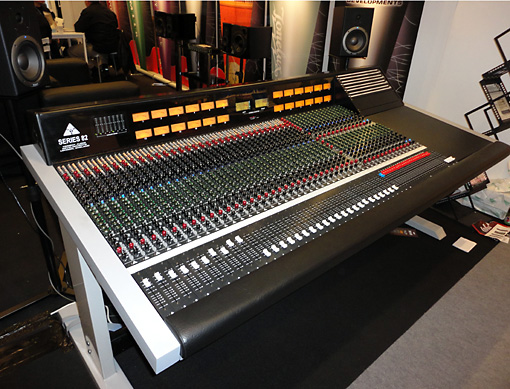 For the old school engineer who only want pure analog here is the Trident Series 82 console.
Two Notes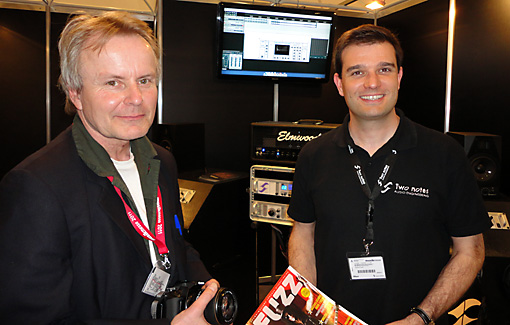 French company Two Notes makes the acclaimed Torpedo power soak/speaker emulator. Suitable both for studio and stage where leakage and/or stage volume may be an issue. Company president Guillaume Pille (right) having a chat with Ulf Zachrisson, editor-in-chief of Swedish guitar magazine FUZZ.
Vintage Guitars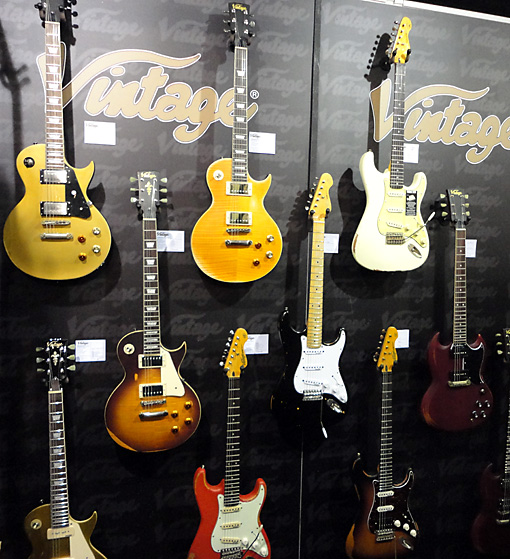 Vintage Guitars showed a large number of guitars resulting from their cooperation with luthier/designer/inventor Trevor Wilkinson. My favorite of the bunch here is the V6MRTBG Thomas Blug Signature model to the top right. New for this show was the Jerry Donahue Signature model. Jerry was also in place to play some amazing string bending demos.
Yamaha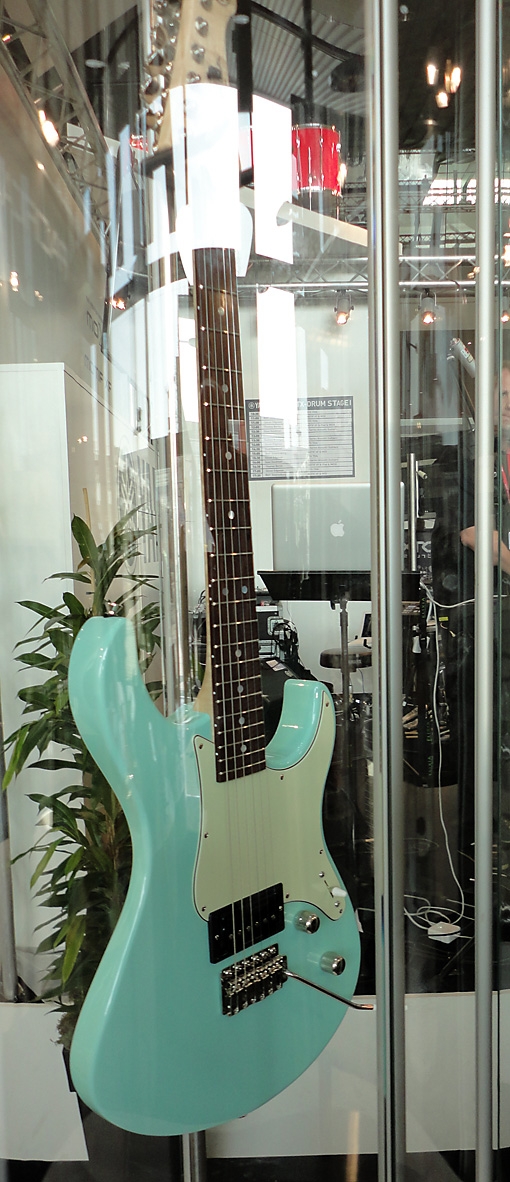 I have always liked the Yamaha Pacificas and am happy to see Yamaha spending some time getting new models. This Pacifica 510v is equipped with a single Duncan trem spaced P-Rails pickup. Together with the three-way pickup selector it will give you either humbucker, P-90 or single coil sound.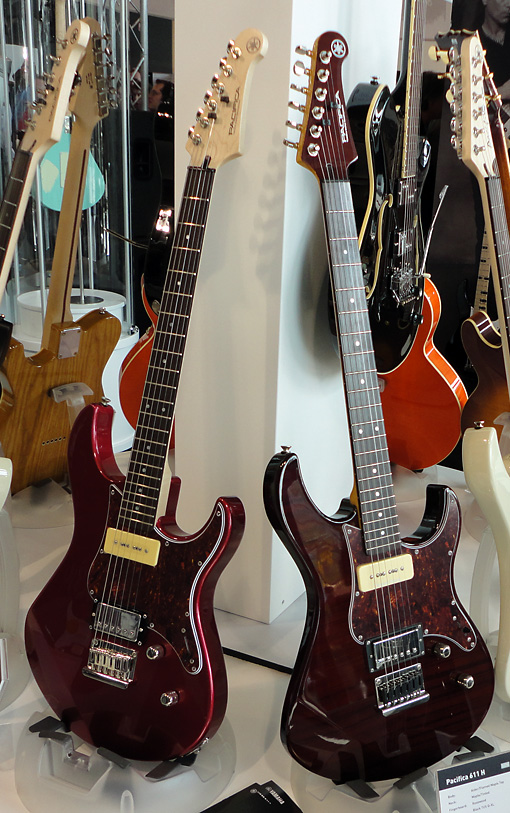 The Pacifica 611M features a non tremolo bridge, a humbucker by the bridge and a P-90 in the neck position.
Zematis Guitars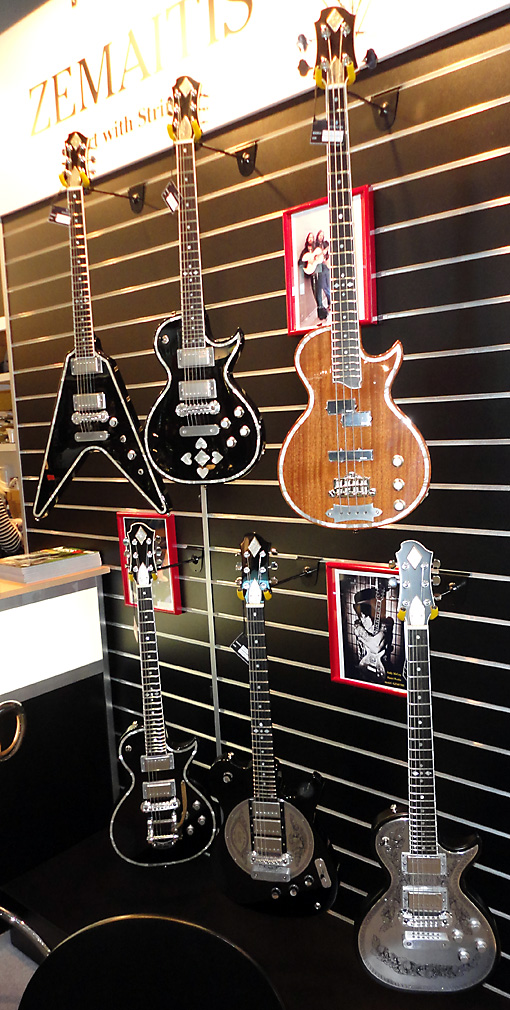 Like James Trussart, a Zematis is a guitar that I sometime in the future hope to own. There's something special about them that's not only to do with the looks.
So thanks for joining me on my tour of the Frankfurt Musikmesse. I hope to see at one of these occasions in the near future.
Mats Nermark - aka BT King