Musikmesse Frankfurt 2011 - part 3
Ibanez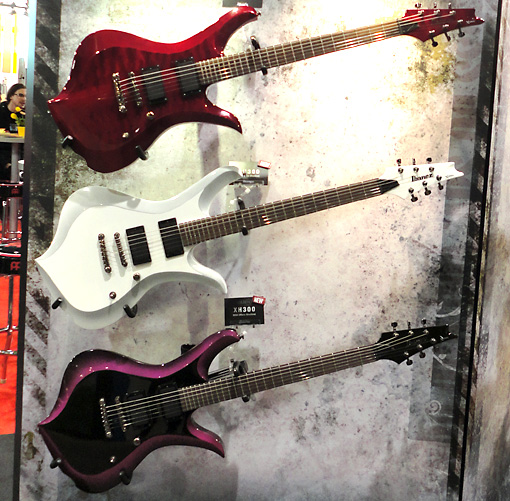 To see this Helberd shape in the Ibanez booth didn't raise an eyebrow from everyone. After all Ibanez came up with the orinal Iceman design.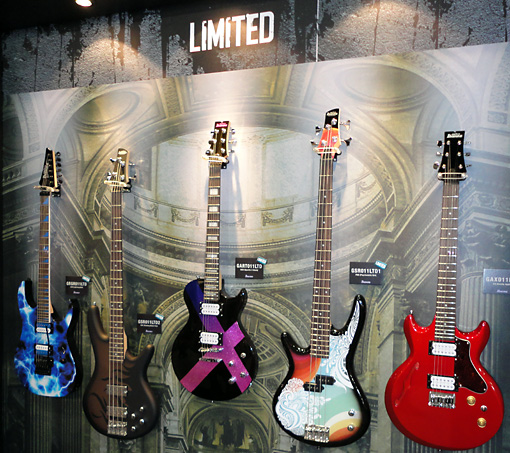 Ibanez displayed some guitars under the Limited moniker.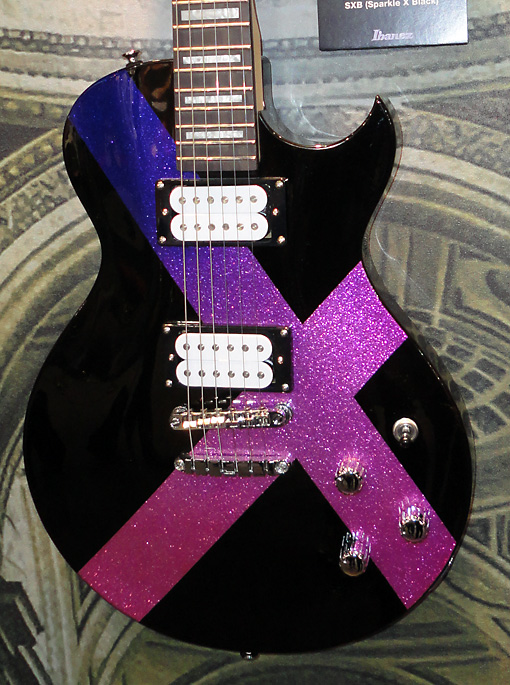 Here's a close up of one of the Limiteds.
James Trussart Guitars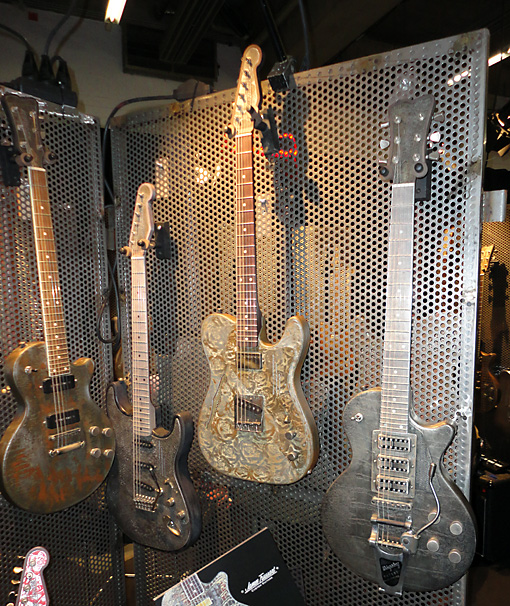 Since the first time I saw a Trussart back in the early 90's, I've always thought they were so stylish in a unique way. One day I will own one. Will be tough to choose one of all the guitars he offers nowdays.
Here are two Tele style guitars that would be very high on my list.
Jet City AMplification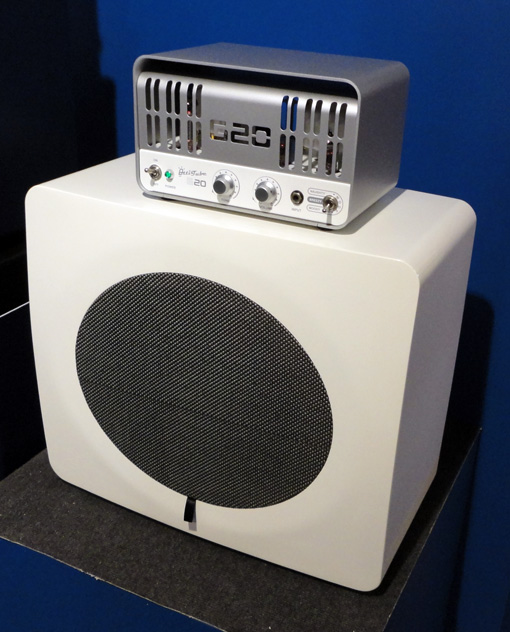 The JCA booth was very busy so I didn't get the lowdown on the S20 shown here but I think it's visually very appealing. The price of the average JCA products is also appealing. I wonder about the wait time for this?

I apologize for the bad quality of the photo. What you see are three of the new JCA pedals, the Afterburner Overdrive, the Flood Analog Delay and the Shockwave Distortion.
Johnsson Guitars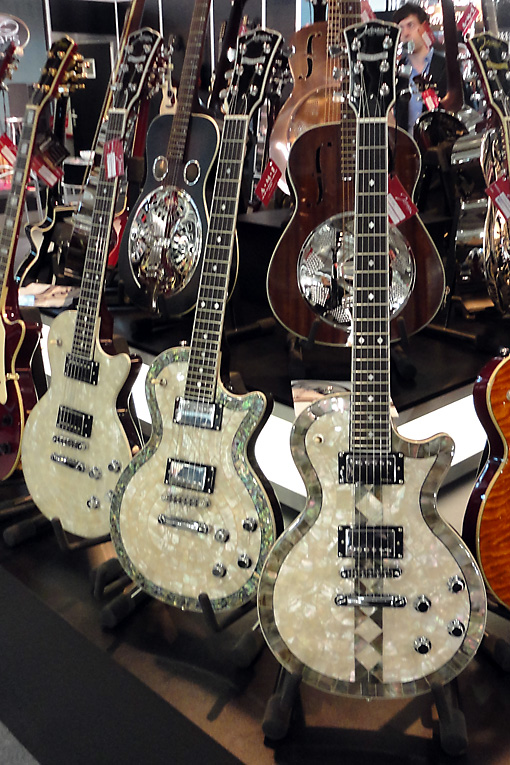 Like the Zematis looks but not the price tag? Here's your guitar.
Kemper Profiling Amplifier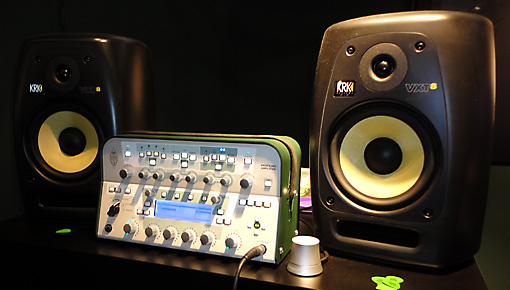 The Kemper Profiling Amplifier is one of the most discussed product on guitar forums all over the world today. I saw it, heard it and tried it at NAMM but definitely welcomed another chance to aquaint myself with it and the people behind it in the form of Christopher Kemper and Thomas Wendt.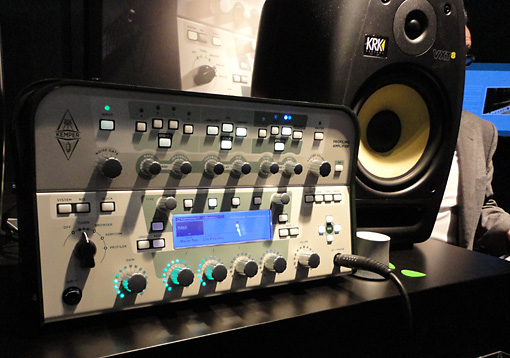 The obvious difference between NAMM and Frankfurt is that Kemper has had time to finalize the product to a higher degree and managed to profile more amps. According to the guys it will be ready for shipment. Christopher Kemper is the guy behind one of my two favourite digital synths, the Acess Virus and if he manages to reach the same innovative thinking, sound quality and sheer musicality with the Kemper amp then we guitar players are in for a real treat.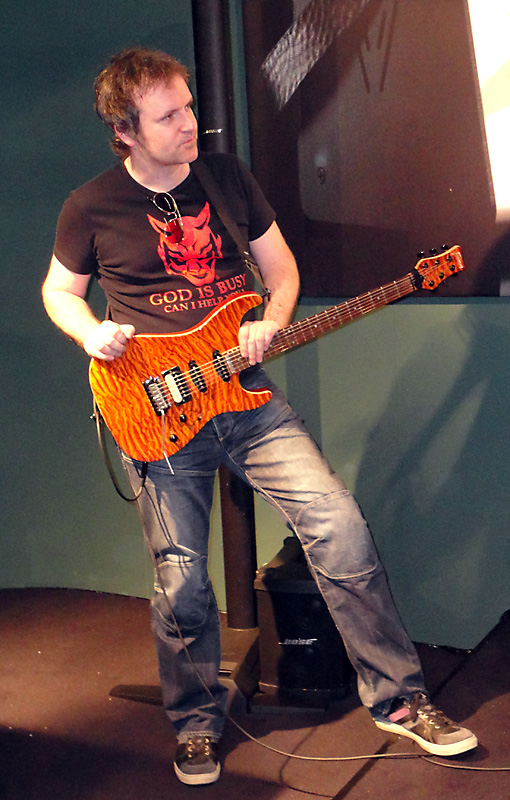 Famous German producer and guitar player Peter Fischer demonstrated a number of amp profiles he recently made in a good studio. Among the profiles he played I heard great sounds from a Custom Audio Amplifiers OD100 clean and overdrive, a Fuchs ODS and an astounding AC30 that sounded much better through a couple of Bose L1's than I ever managed to make my own original 60's AC30 to sound. Extremely promising demo!
Knaggs Guitars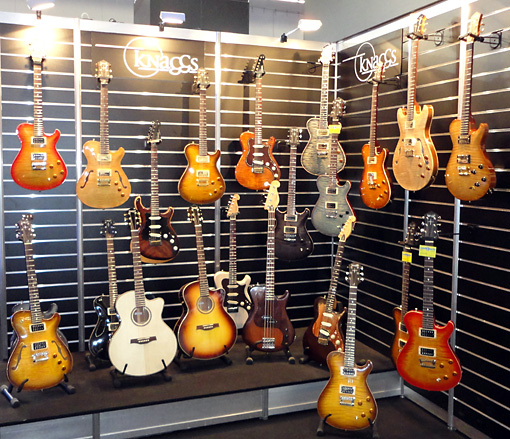 Formerly chief designer at PRS Guitars, Joe Knaggs has now set out to make his own mark on the world of guitars and basses. Looking at the number of different guitar (electric and acoustic) and basses and trying some out, it's clear that Joe Knaggs is a man of immense talent. I immediately found a number of guitars I would dearly like to own. Time to break the piggy bank!
The guitar to the left is one of the two I found most to my liking. The other was a sime-hollow. Absolutely wonderful!
Koch Amplifiers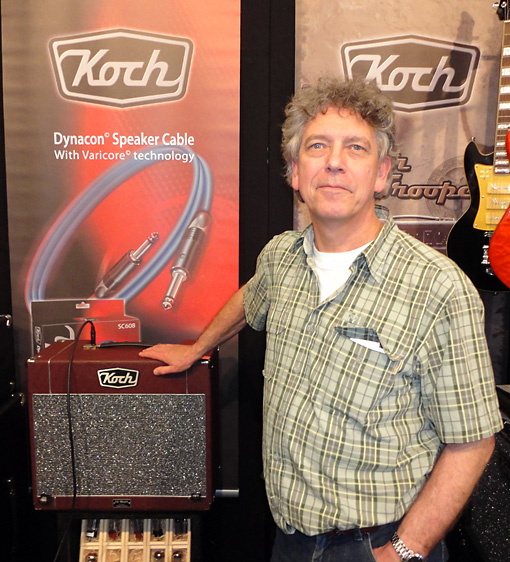 Meet your maker! Here's Dolf Koch, the man behind the designs of the Koch amps. If you're looking for a fine combo with a Fender heritage but with a touch of expensive and dynamic "D-sound" then check out the Koch Twintone.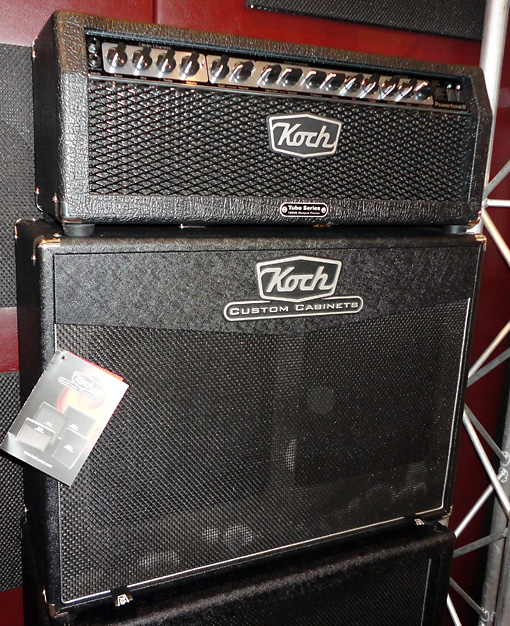 Pictured above is a Koch Powertone on top of their new Custom Cabinet 2x12.
Larivee Guitars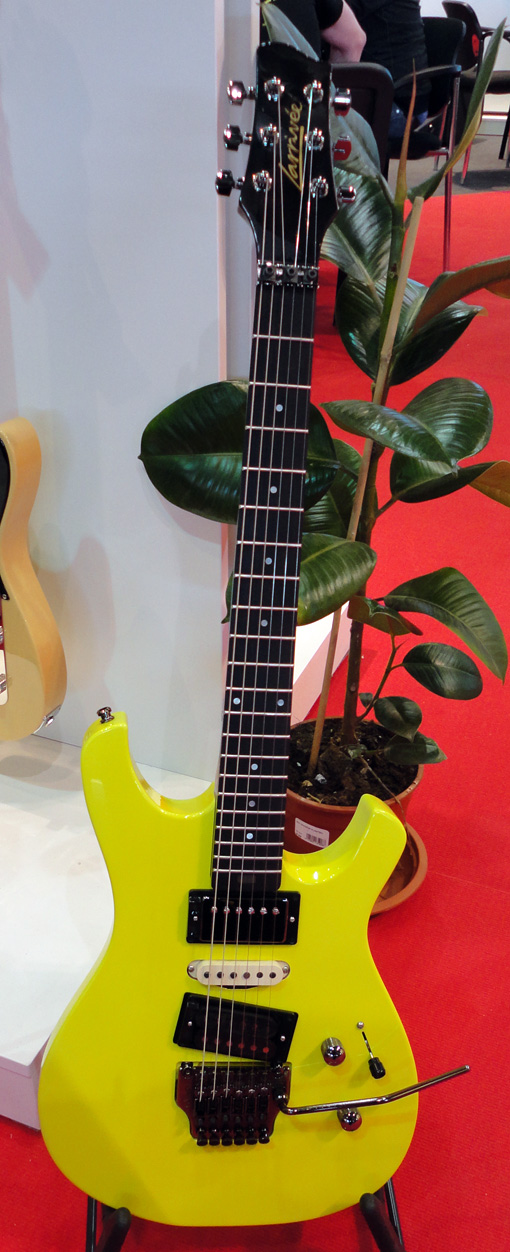 This looks like an unembarrassed look at the 80s when divebombing and colors like this were hits of the day.
Levinson Acoustics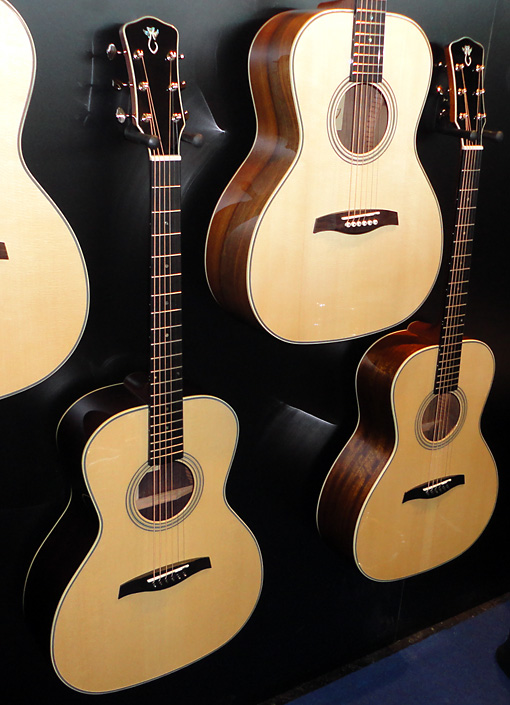 Gary Levinson has been into acoustic guitar for a long time but now he's coming out with a line of acoustic guitar that bears his name and the flying fish logo. He basically has 3 models one Dreadnought, one L0-size guitar and, my favorite, a slightly deeper L0-size model that keeps the detailed fequency balance needed for finger style work but also with extra wamrth, depth and omph for strumming with a pick. If the price is right this will be a very real alternative to the established brands.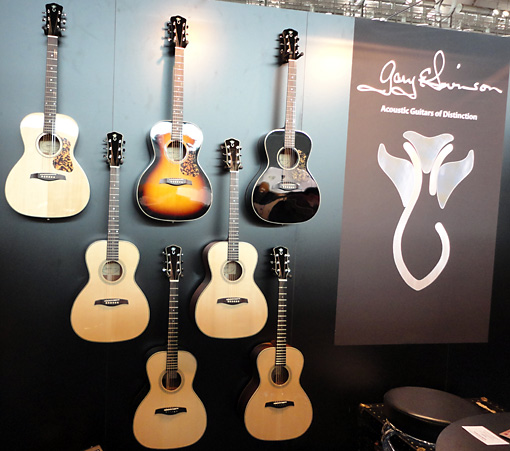 Choose your finish!
Line 6

I tried the Korean James Tyler Variax JTV-69 at NAMM and was impressed by the feel. This time I was even more impressed even though my expectations were higher. Well done Mr Tyler and Mr Renken.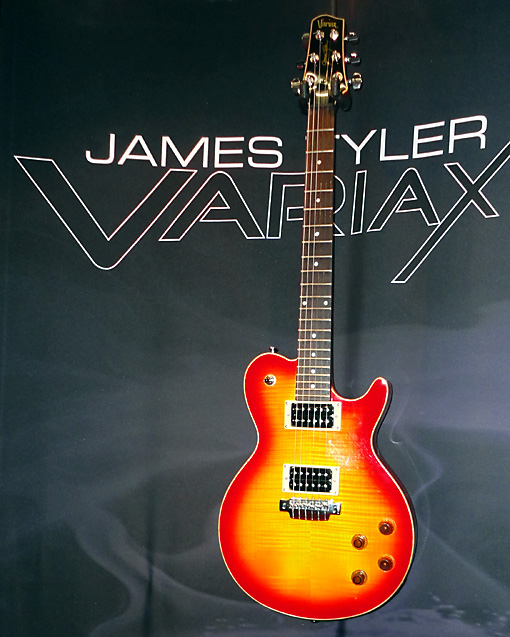 I had the same feeling regarding the JTV-59. Even if I weren't interested in the Variax technology at all I would consider these guitars just based on how they feel.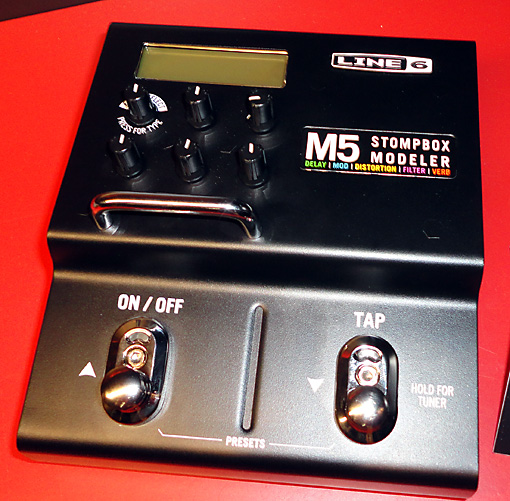 The new M5 Somp Box Modeler was on display as well. If you like the stuff found in the M13 or M9 but only need one at a time then here's you solution.
Mayone Guitars and Basses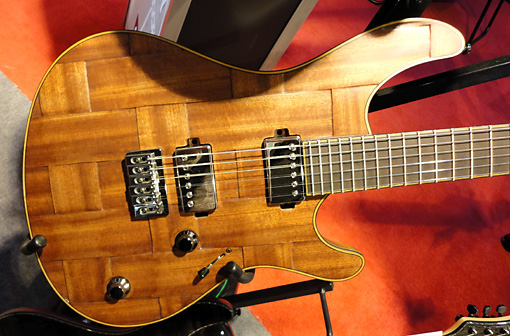 Polish guitar maker Mayone displayed a number of guitars with interesting finishes.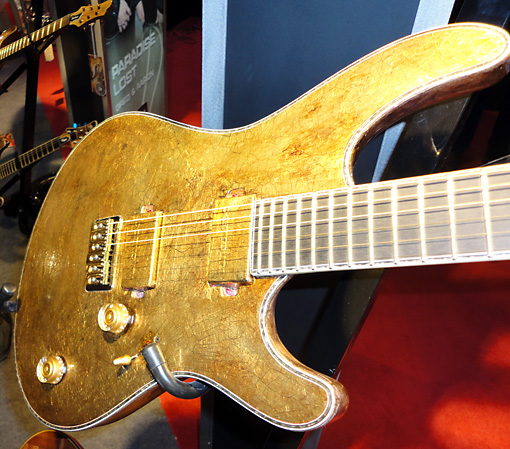 Very intriguing gold finish.