Winter NAMM 2018 - part 5
Suhr Guitars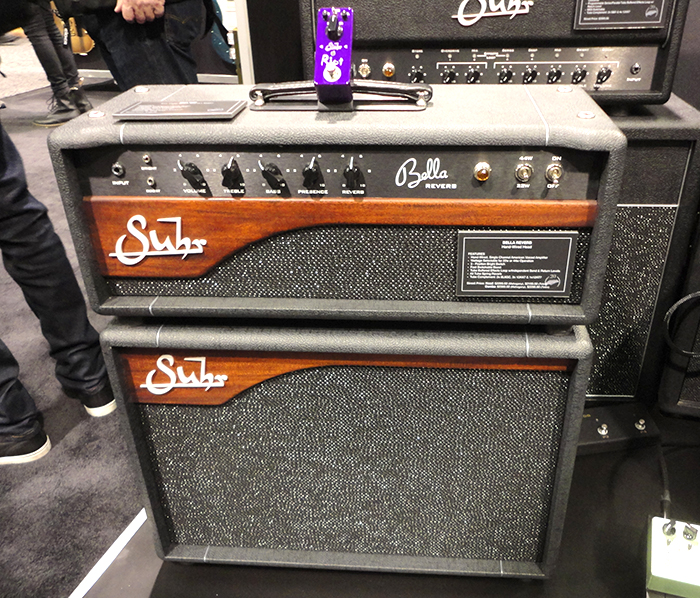 If I could afford more amps, I'd get a Bella for playing great clean sounds and also for my pedalboard. Sweet and dynamic amp with enough headroom.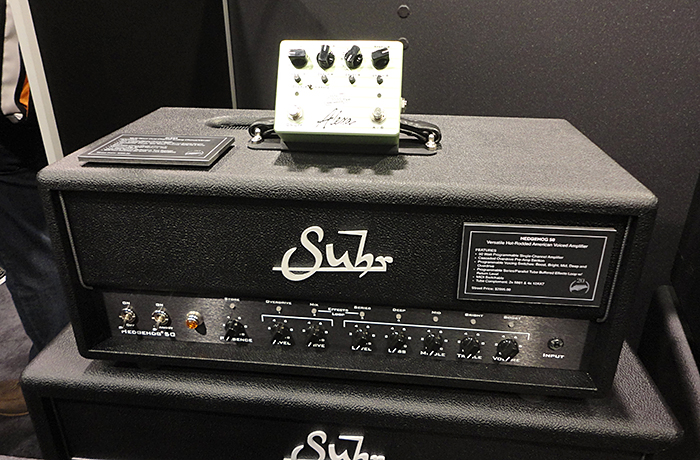 This is the new Hedgehog 50. If I got it right, it's only the cosmetics that are new. The innards are the same.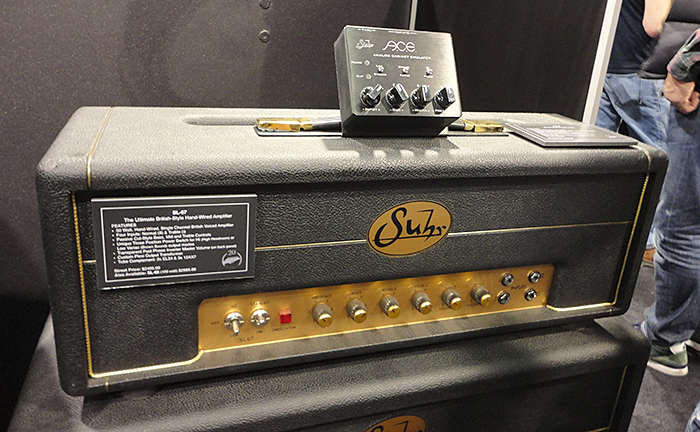 Here's another amp I'd like to have. John Suhr's take on the Plexi format.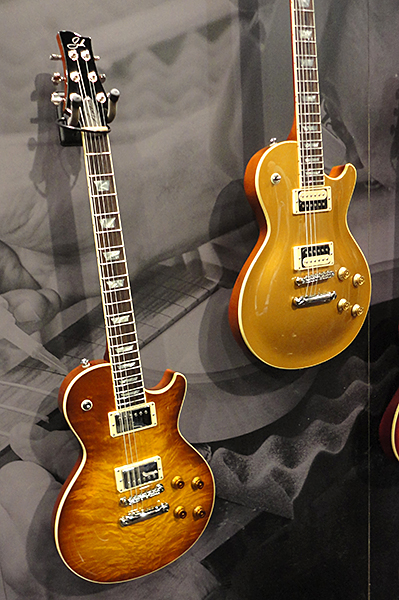 The long awaited Suhr single cut set neck guitar. This is a limited edition affair and John will personally be involved in all guitars. According to a company rep there will be approximately 100 guitar made and they will cost up towards USD 8.000:-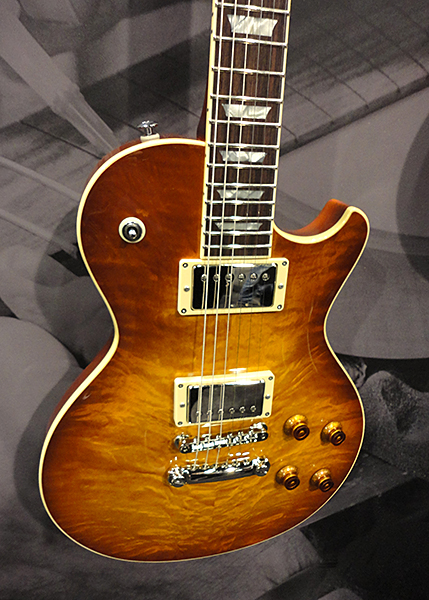 It does look very nice. They were all fastened to the hangers so I couldn't try them out. But even without trying them I would like they would still be of typical Suhr quality and feel and thus worthy of consideration if your budget allows for it.
Sunsmile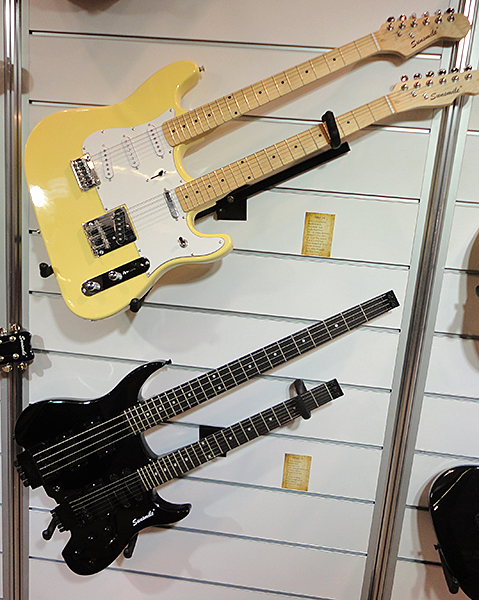 Chinese company displayed modern and traditional looking double necks.
Supro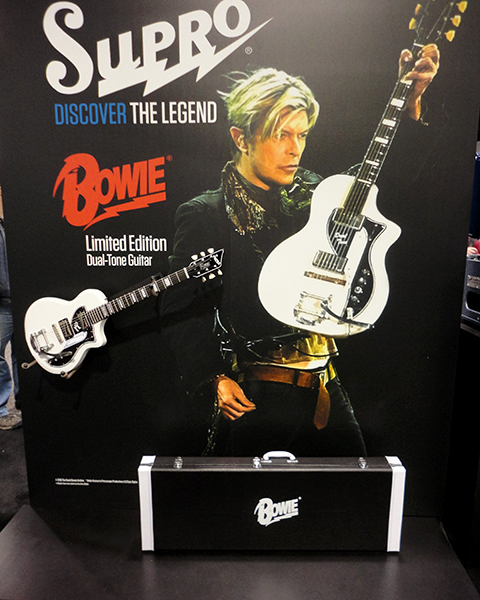 Supro showed this Bowie Dual Tone guitar.
Here's Michael Spalt with his no. 1 display. The whole artwork including the guitar is sold as one piece.
Synergy Amplifiers
Last year I walked away from the Synergy Amps demo being very impressed. But I did feel there should be a clean/dirty module on offer. This year they had one. Here's the dirt channel from the Friedman Brown Eye and the clean(ish) channel from the Buxom Betty. The demo guy played a load of different sound with very varied gain settings and they all sounded great using the SY-1 and its built-in speaker simulator.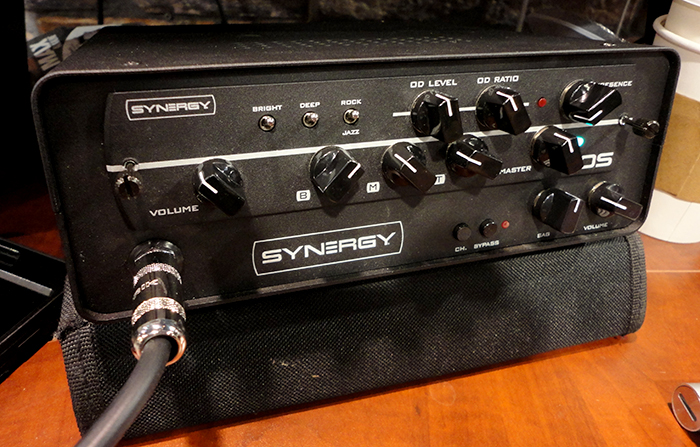 The great surprise, however, was the OS module where OS stands for Overdrive Special and its obvious aim is to sound like a Dumble amp. I think they are very close in carachter for both the muscular clean channel and the dirty channel with midfocused dynamic gain.
T-Rex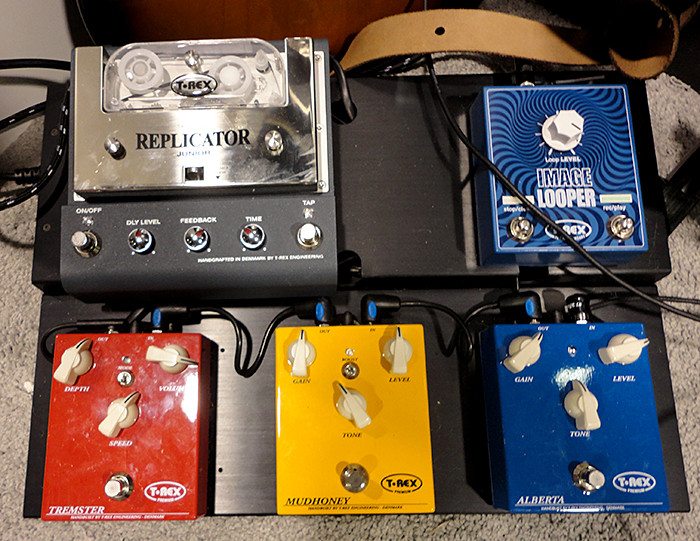 When a company, younger than myself, makes a release of their vintage pedals, it makes me feel old.
That notwithstanding these are just like the old pedals and hand built in Denmark. And the Image Looper pedal is an all new product. What I especially like about the T-Rex pedals is that they are original designs with a sonic personality. I have a few and love them.
TAO Guitars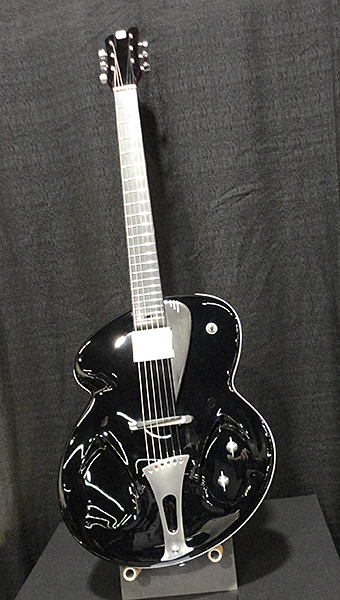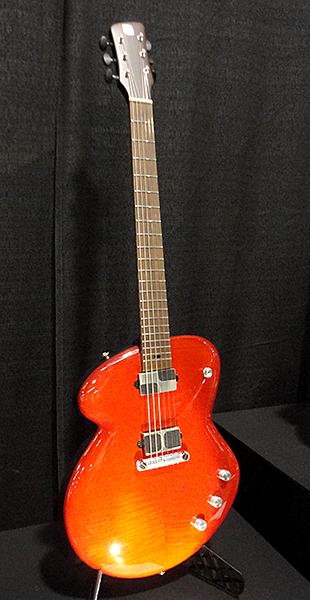 TAO is another member of Luthiers Beyond Limits and once again I'm thrilled by some non-traditional but still beautiful designs.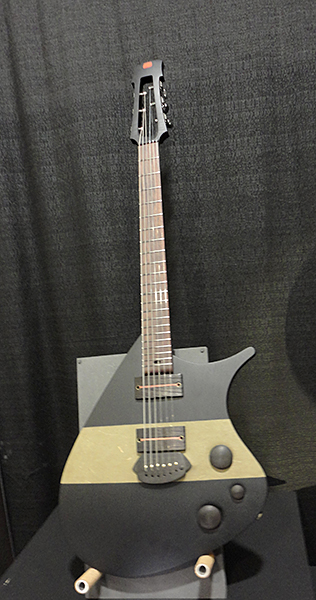 Tausch Electric Guitars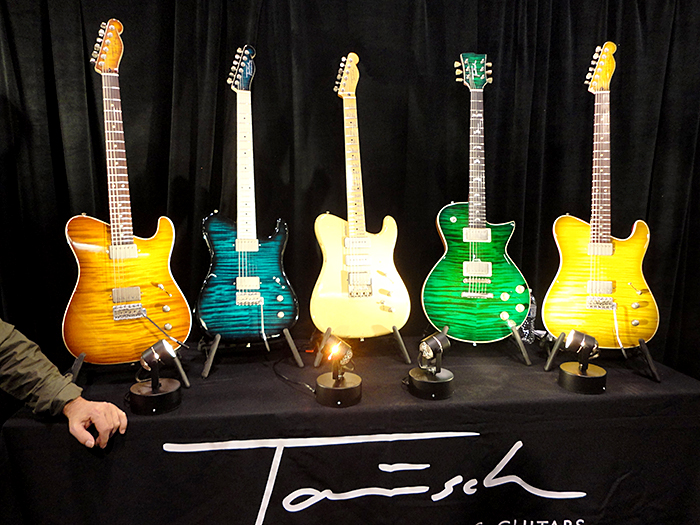 Luthier Rainer Tausch builds these very cool guitars using slightly longer scale lengths than we are used to. The 665 models have a 26 3/16 scale length and Rainer once said that's the scale of some older flamenco guitars. The has a 25.95 inch scale length. I remember trying a H/S/H configured 665 once that I was blown away by.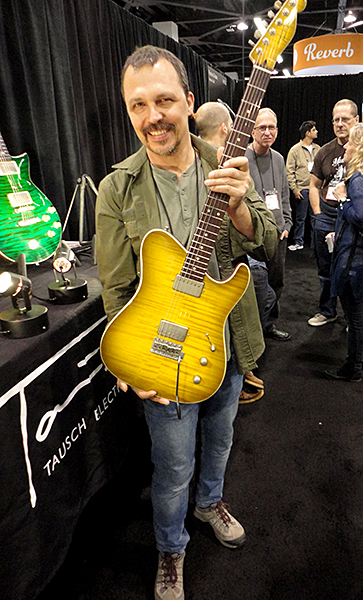 Mr Tausch holding up a flame top 665.
TMG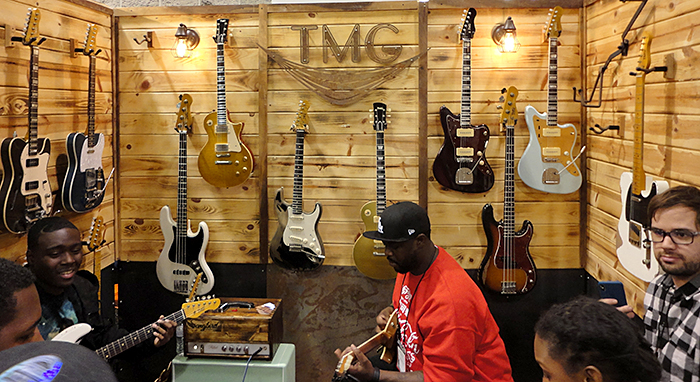 I wanted to try these guitars, but there was always a jam in the booth when I had the opportunity to visit so I never did.
Tom Anderson Guitar Works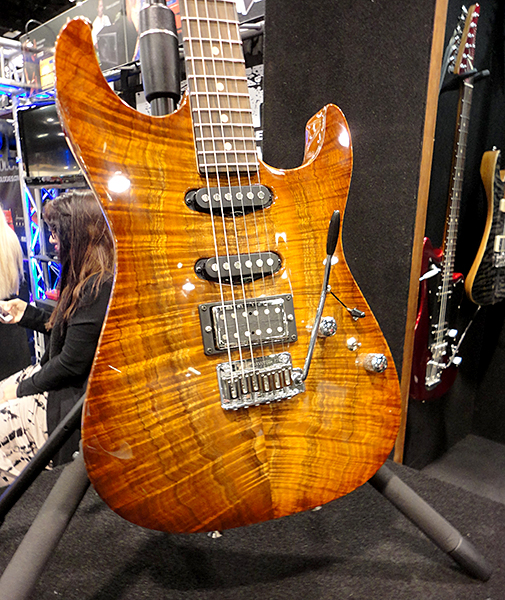 This is exactly the kind of guitar that comes to mind when I hear Tom Anderson mentioned. Figured top and modern electronics and superb playability.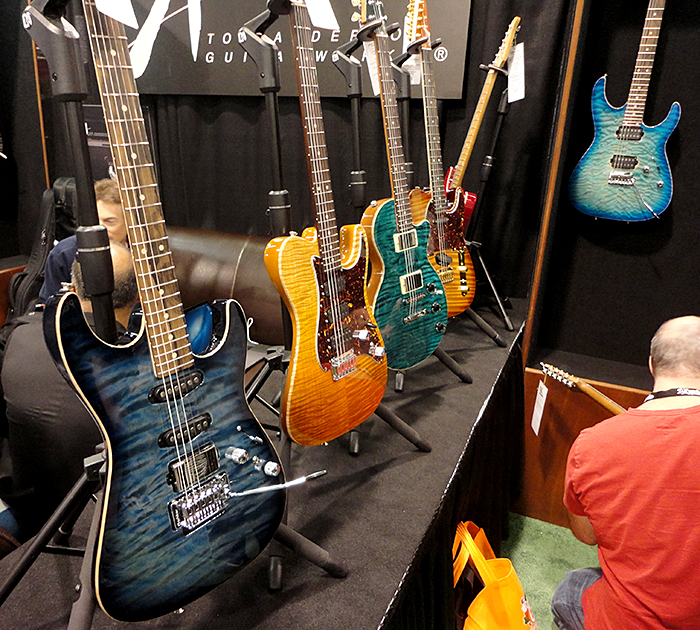 More Tom Anderon guitars of similar ilk.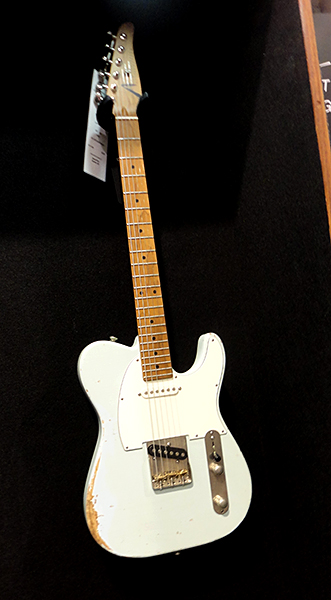 I never thought Tom Anderson would get sucked into the relic thing, but I was obviously wrong.
Trinalog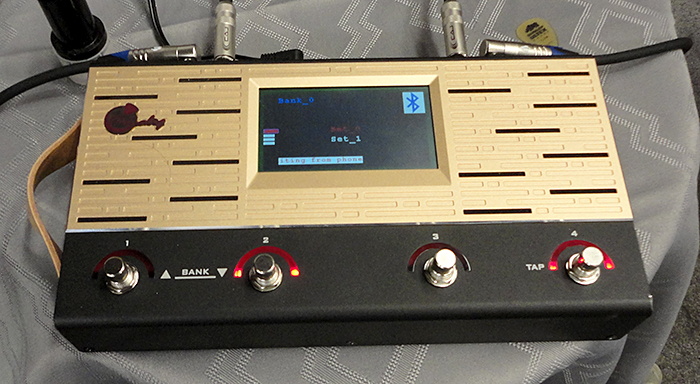 This is a programmable analog pedalboard from Trinalog. You buy analog effect modules and put it in the pedalboard and program it using an app on your phone.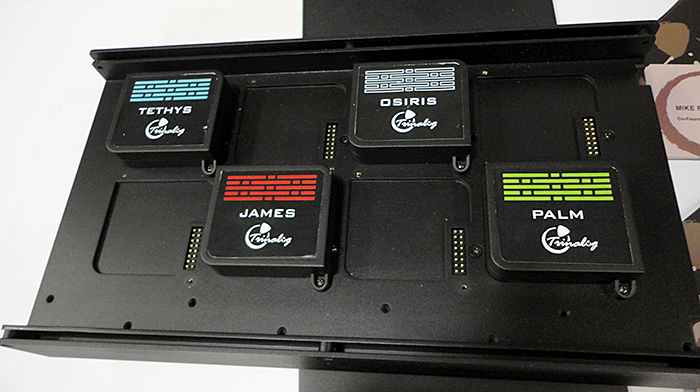 Here are some of the available modules.
TV Jones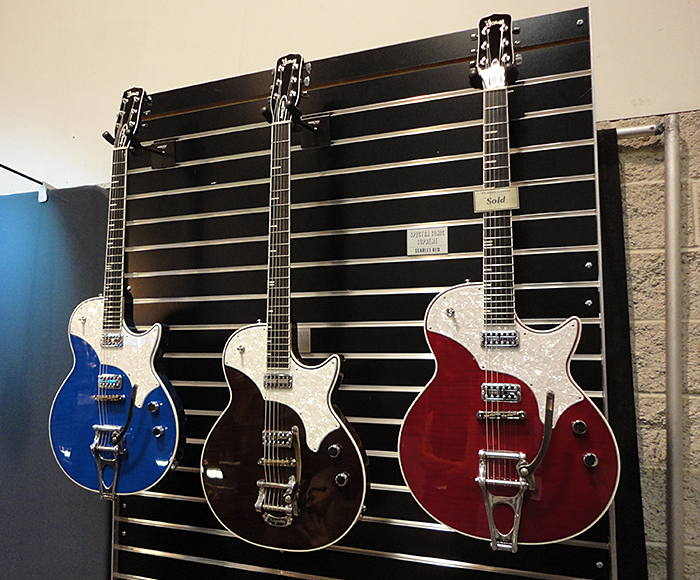 These are new new guitar models, but I still love them so here they are again!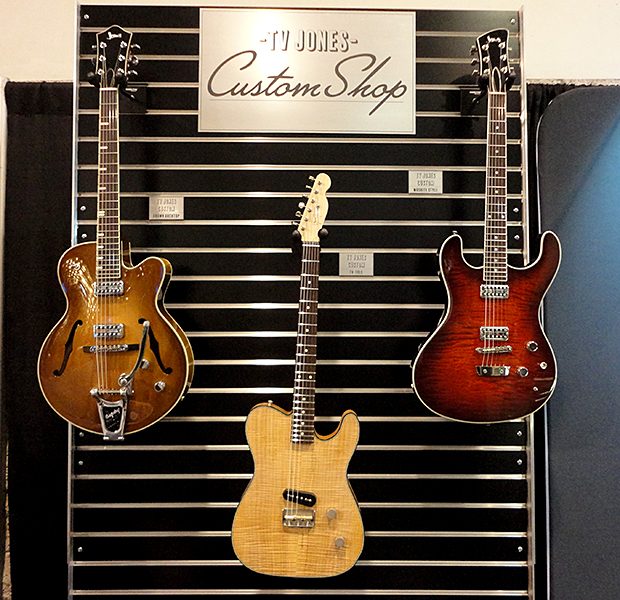 These guitars from the Custom Shop, however, were new to me and I really find then interesting.
Two Notes Engineering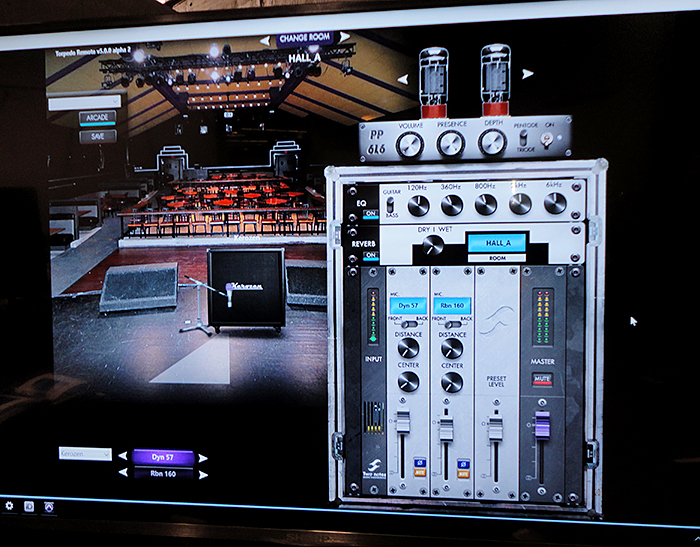 Two-Notes announced the new software remote for their products and judging from this screen shot, it's going to be a nice upgrade with the possibility of using two simulated microphones and reverb. I eagerly waiting to try it with my Torpedo C.A.B.
Tyler Guitars (a.k.a. James Tyler Guitars)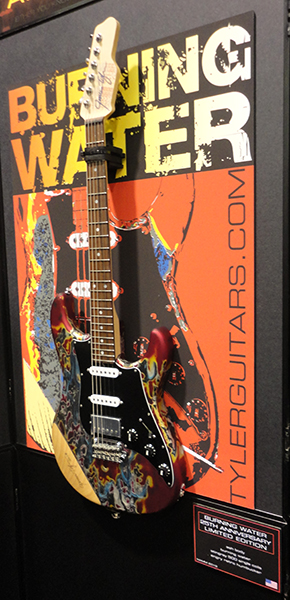 I always expect great guitars from James Tyler who happens to be my favourite guitar maker of bolt-on neck guitars. If you haven't tried his 59 carve neck shape, you have seriuosly missed out on an essential guitar experience.
This year the Burning Water celebrated its 25th birthday so there was a Limited Edition Burning Water.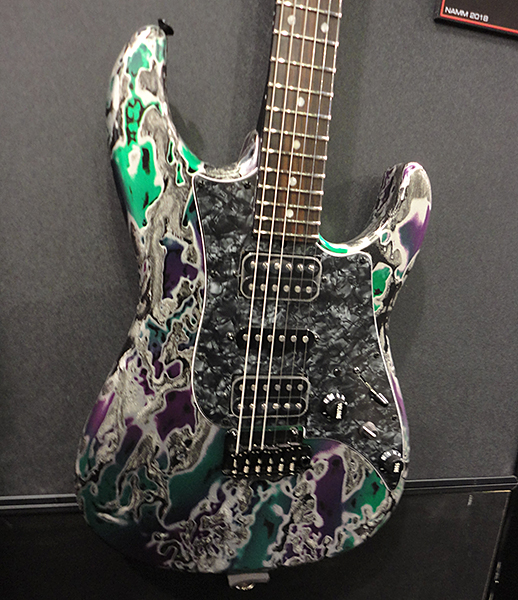 James is famous for his weird and whacky finishes and I can't get over this Alien Guano Tudio Elite.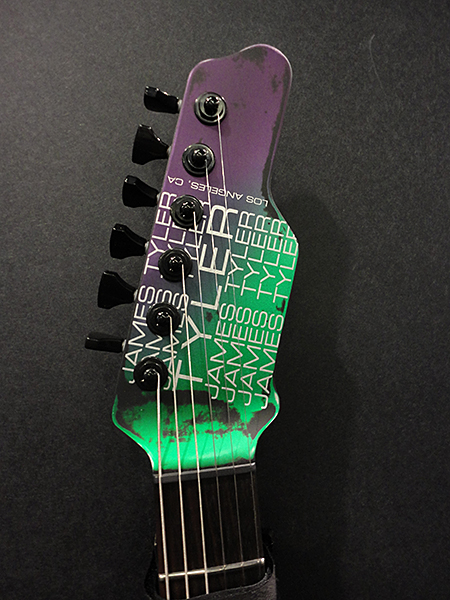 Matching headstock AND matching back of the neck earns this a place on my Top 10 Cool Finishes list.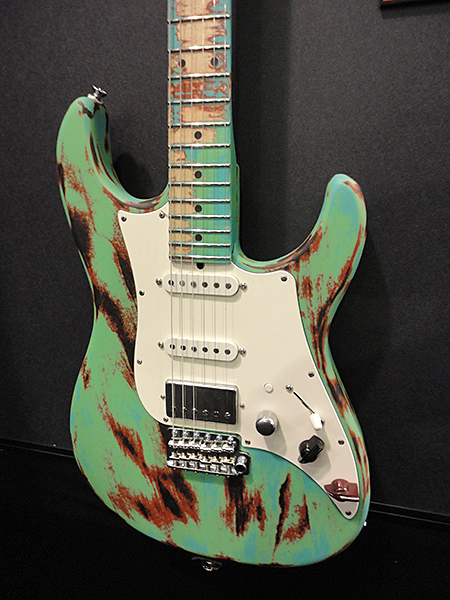 A newer finish is the Barn Find finish you see above. Outstanding!


I may have to reconsider my favourite set neck luthier as James now showed a hollow body and single cut model. I tried both models and they felt just as good as all Tylers do!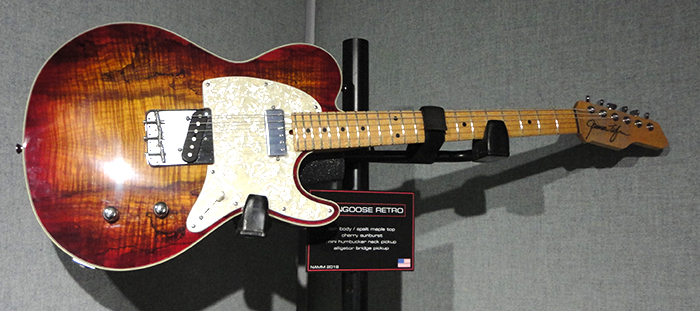 This Mongoose Retro is just sooooo desirable.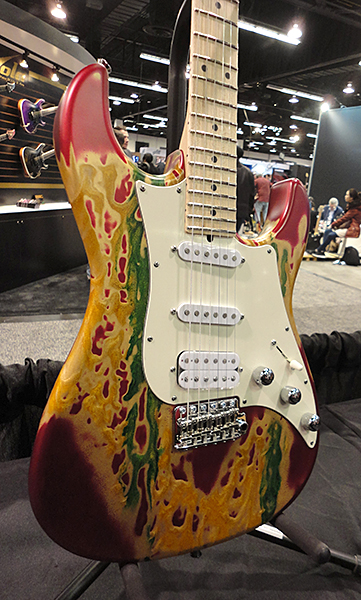 This Rasta Shmear was so 3-D looking I almost thought he had melted some cheese on it.


Two very different Studio Elites. One Fire Red Shmear and a spalted maple top.

If the Mongoose is to radical for you, you can always order a Tylerbaster.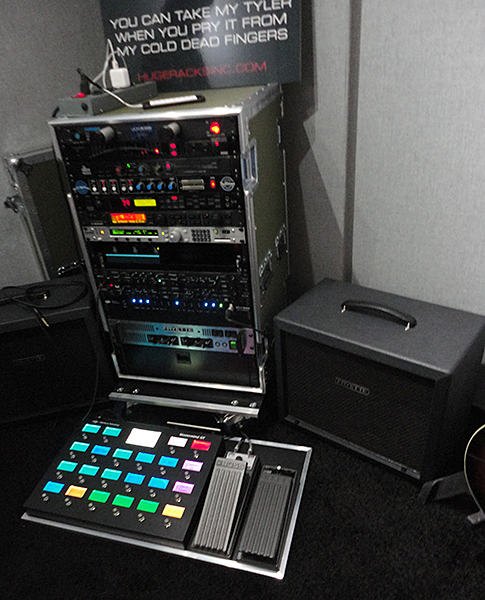 When I saw this, James exclaimed "Bring back the rack. This rack had all the right pieces and was expertly assmbled and build by Dave Phillips. It sounded absolutely huge.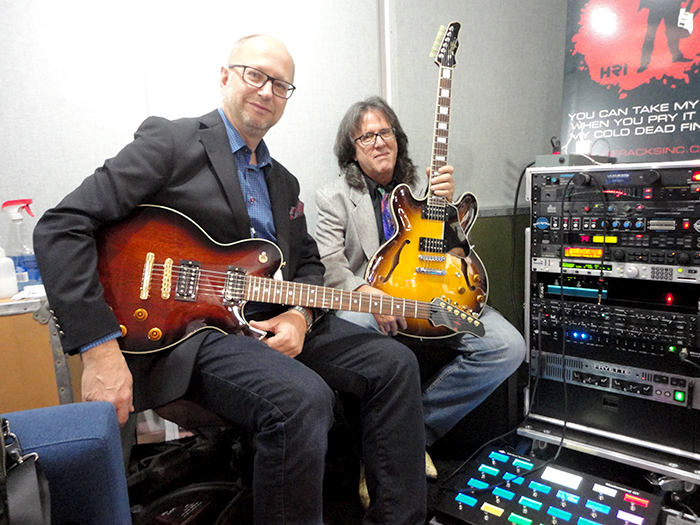 The master luthier James Tyler and myself chatting about guitars and trying the new set neck models. And, of course, enjoying the rack!
Universal Audio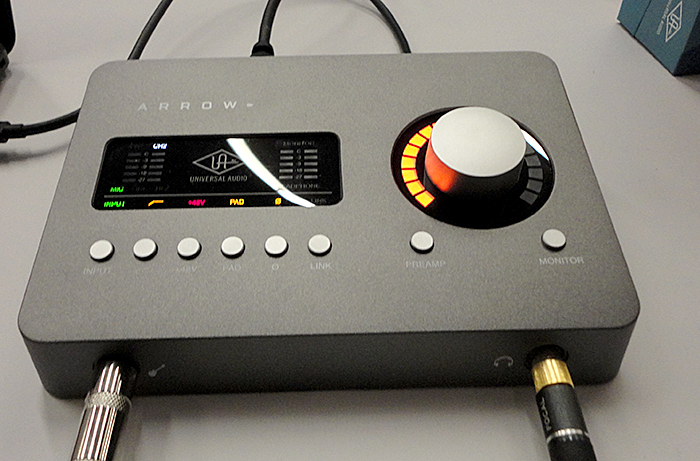 The Aroow is an audio interface with slightly less functionality than the Apollo models but with the same preamps and converters and the same ability to run UA software. At the demo, the Arrow sounded just as good as I've come to expect from UA. Special thanks to Brandon Bahn for taking his time to answer all my question.
Useful Arts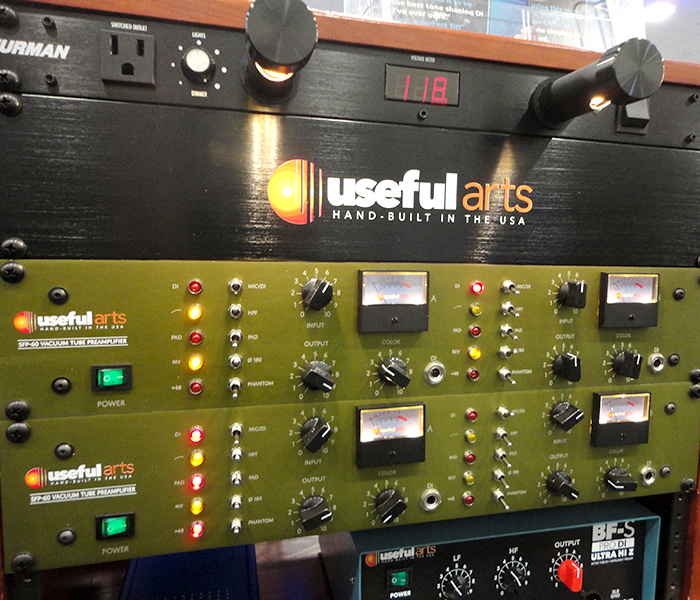 I love cool company names and I love analog rack gear with many buttons, switches and light so when a company has both, it's a no-brainer to include them in my report.
Vola Guitars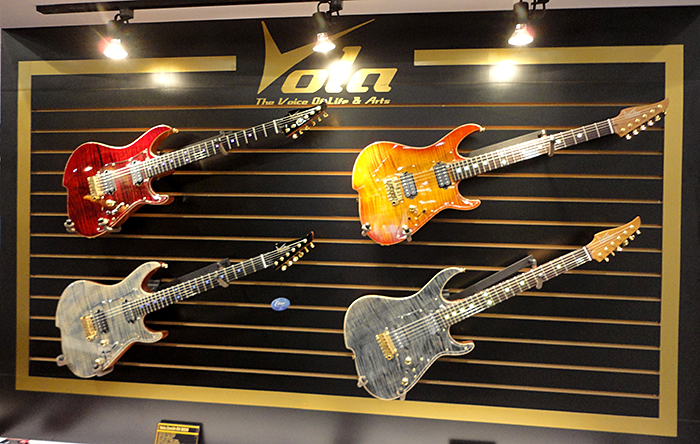 Vola is an acronym for the Voice Of Life & Arts and is a brand I haven't seen or heard of before.
Xotic Guitars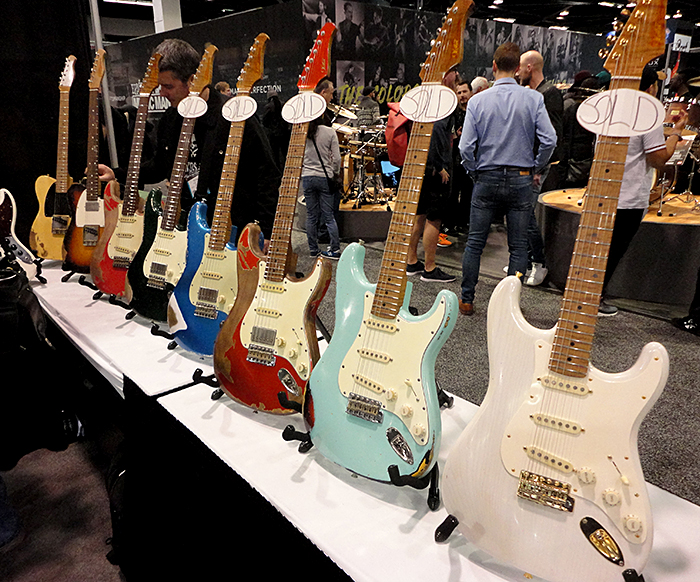 While I do love new designs I have equally much love for companies that takes the old and improves on it. Xotic and Raw Vintage is such a company.
XTC Custom Pedals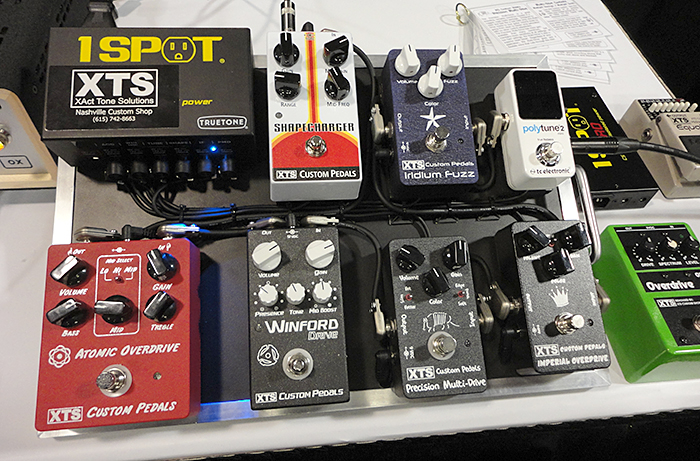 XTC pedals are hard to find in Sweden so I have little experience with them but so many of my American friends use them and make them sound great.
Yamaha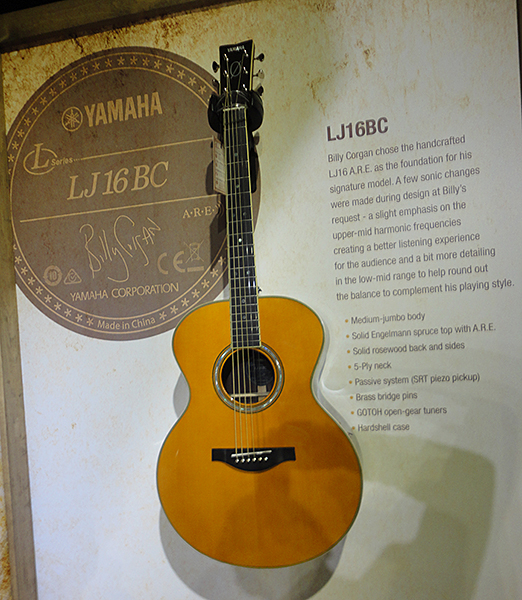 The LJ16BC is the Billy Corgan Signatur acoustic that first saw the light at NAMM.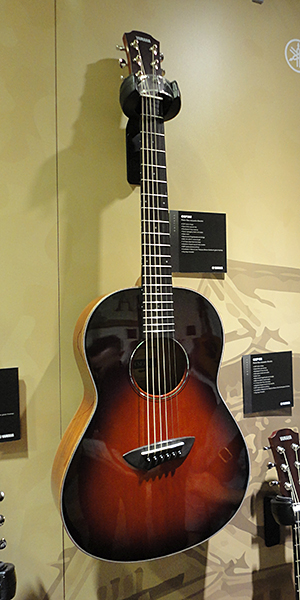 Another new acoustic model was the CSF3M. Behind this rather peculiar name, we find a parlour sized guitars that look very proportional with a nice looking bridge and it features a passive pickup for your amplification needs.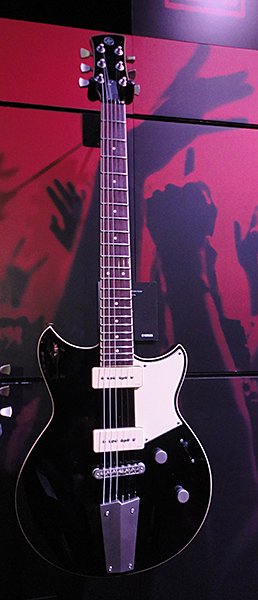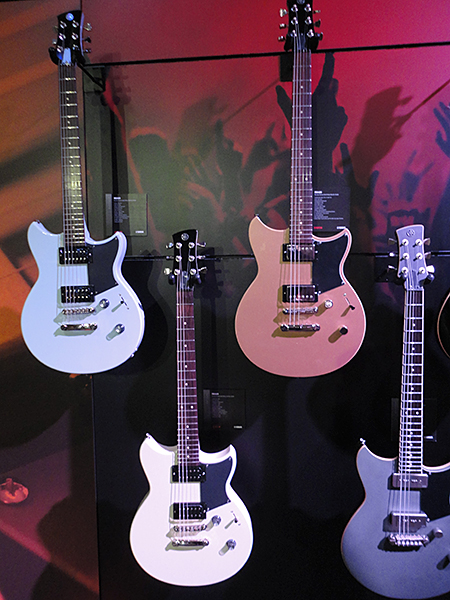 New finishes for the Revstar series. Personally, I think the black finish on the guitar to the left looks much better than the old green finish did.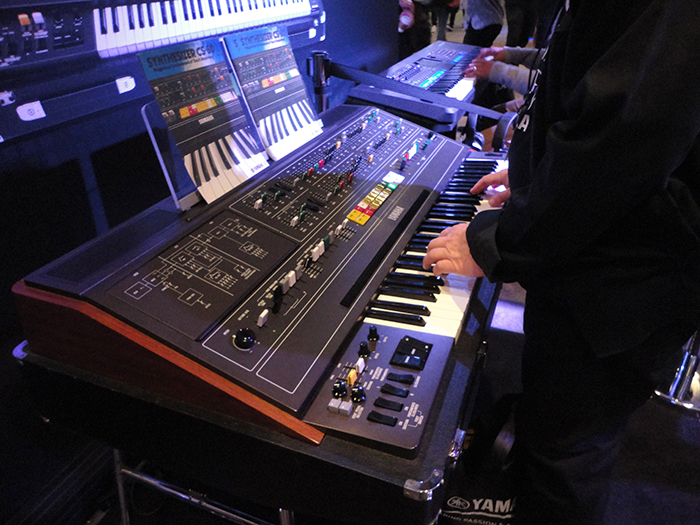 Yamaha displayed some museum pieces that they actually let you play. I spend too much time with these oldies. Here's the fabled CS-80.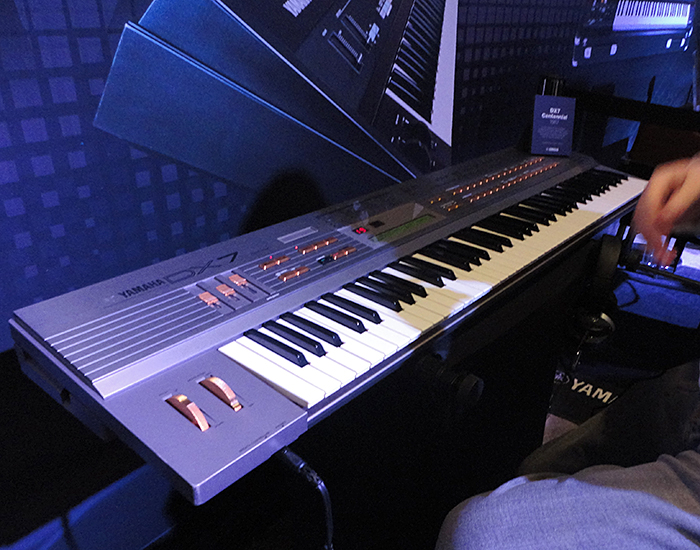 I made my first entry into the MI industry as a synth programmer and my forte was programming the DX-7. And yes, I did it using only the little display and no computer editor. That opened up many doors.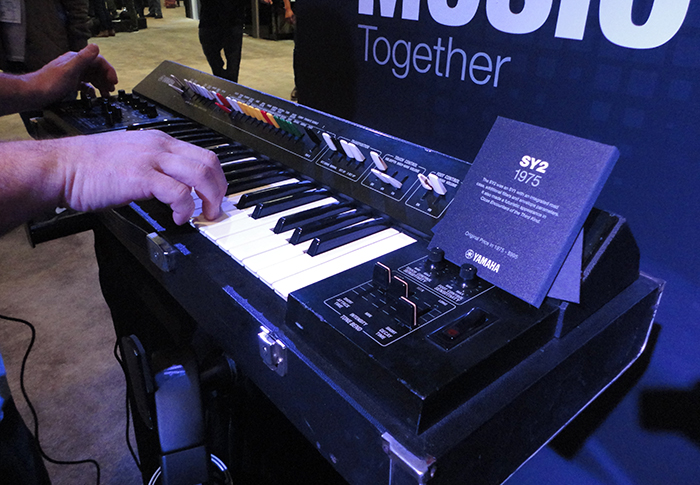 This SY2was release long before I got into synths so it was interesting to try it out.
Z-Vex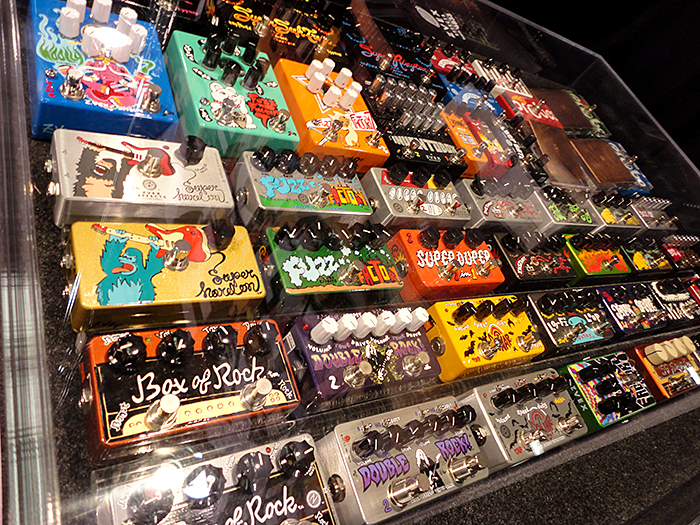 Pedals with sounds and casings that are equally colorful? You've come to the right place.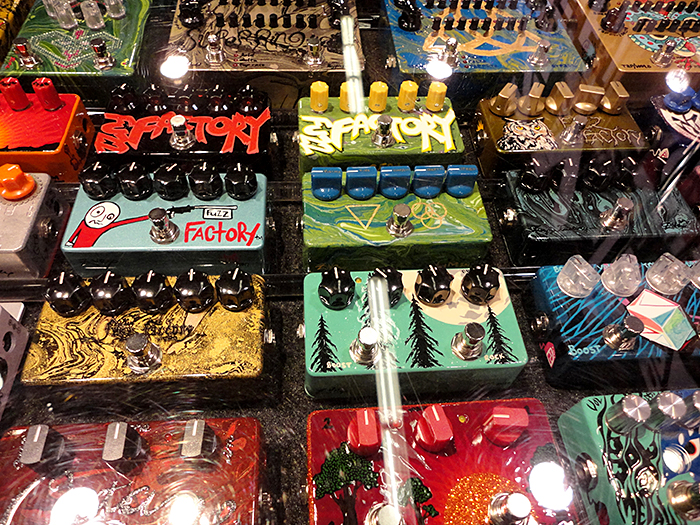 More colours!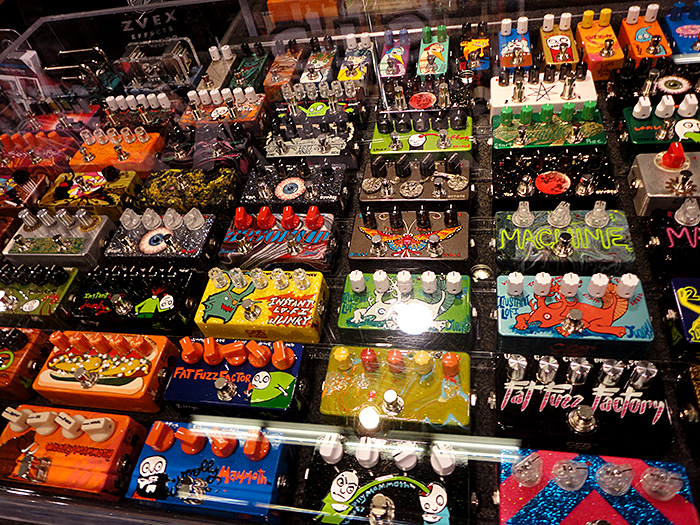 Yet more colours!
Zematis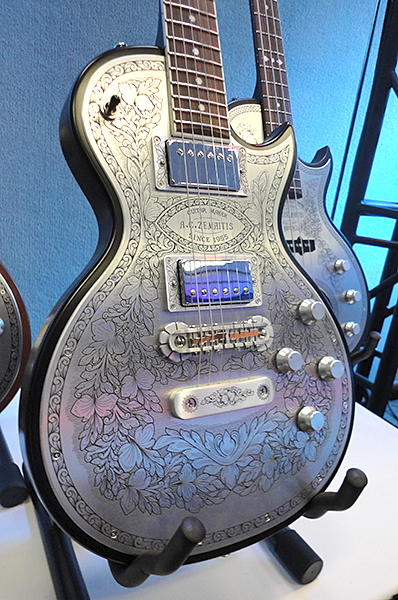 Metal top Zematis guitars looks kind of cool.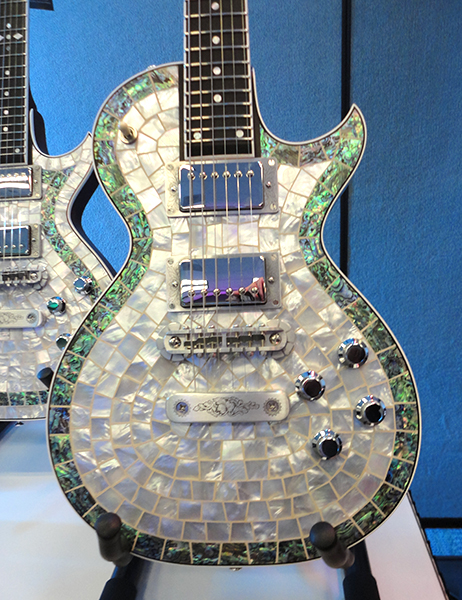 So does the pearl top guitars.
The end
NAMM expands and I'm getting older. Good thing is that it just doesn't work that way. Music keep my young at heart and new fantastic gear makes me want to write, record and play music. So therefore NAMM is essential to my well being. At least that's what I keep telling myself as a motivation for coming back year after year. Truth is that I love checking out new gear, learning things from all the masters who exhibits at NAMM and sharing it with everybody who likes reading about it.
So if your read all this, I thank you for your time and hope you also have derived some motivation from NAMM to continue to play music and be a happier human being.
So until next time, I wish you all peace, love and creative freedom!
Cheers,
Mats N