NAMM 2013
- an optimistic view at the future
Last year I experienced an increase in the MI business in once again meeting their customers. Some years previous it almost seemed like manufacturers saw the personal meeting as superflous in an Internet savvy world. A world where meeting were done by Skype and musical products impressions best conveyed by clips on web sites and socialsites.

Well, it seems like a lot of manufacturers have realized that meeting face to face is really important for continued and fruitful business relationships and that a true impression of a musical instrument or amp can never be properly experienced through ever so properly recorded clips on Youtube. Thus NAMM was full of people trying to sell everything from hearing protection to Stylophones.

The Anaheim Convention Center has been somewhat renovated and extended with a very nice outdoor midsection where many visitors, myself included, enjoyed free concerts all through the days with bands like Tower of Power and California Transit Authority.

So while there were optimism on the floor, many nice people to meet and learn from, great music to be had and a lot of fun, all was not as I would optimally have it. I missed seeing something unexpected. In any product category! This year there where a lot of development of existing concepts but really nothing that truly stood out. I also missed a lot of manufacturers from former years, like Jim Tyler Guitars, Suhr Guitars, Steinberg software and the Yamaha Pro Division. One aspect I also really miss from the older days is the possibility to really listen to many products. Many exhibitors used to have isolated sound booths where they could play without being a bother to other exhibitors. Still I enjoyed it and will probably come back next year. :-)

And, as usual, I don't want to offend anyone so please read my standard disclaimer.

This personal report should bee seen as my very own point of view and does not reflect the wiev and/or opinions of any other person or company of which I may be associated either through my work or in these pictures. If you find any faulty information in this report please e-mail me at mats.n[at]nermark.com.

I have placed the products in alphabetical order for your convenience. I also have divided the report into 5 sections. Otherwise the load times would be problematic. Please also accept my apology for any language errors as English is not my native language.

65 Amps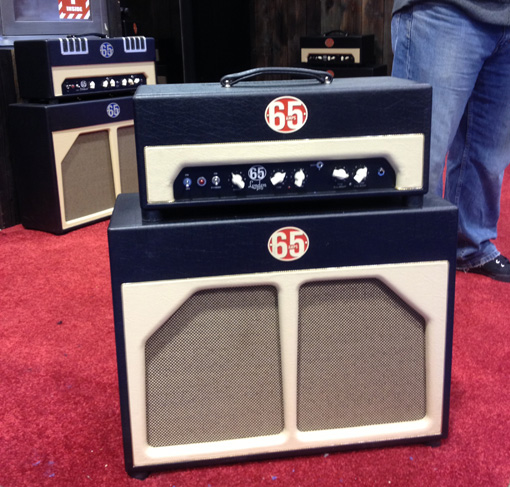 65 Amps are really cool amps and I like this London Amp. For some strange reason 65 Amps never got big in my native Sweden. Probably because few people have had the chance to hear them. Is there a Swedish distributor in the house?
Alphasphere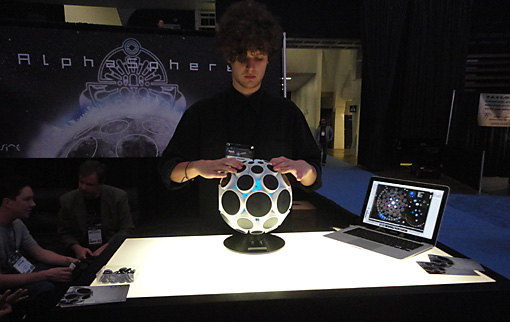 This sphere is actuall a MIDI controller where the pads allows you to trigger a number of different things based on how you set it up using the computer program shown in the picture. The demonstrator made it look so easy but for my part I think it would be quite a learning cure.
Arena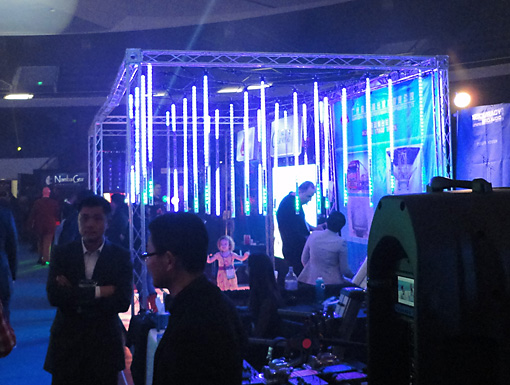 The Arena is not a product but rather an entire area where exhibitors of light equipent and similar could show their products in dim lightning.
I never quite understood whether you can sync all these lasers to your home theater setup.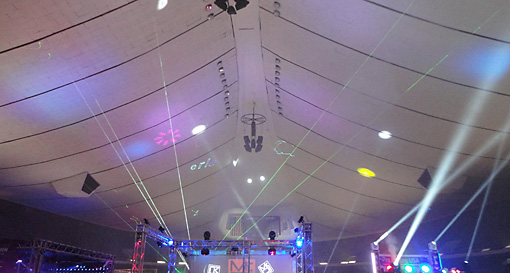 Aristides Guitars
I have always like the Aristides guitars. Even in black. :-)

So when they showed the 010 in red, my list of guitars I would like to own immediately increased by at least one.
New for NAMM 2013 was the 020 which is new 2 humbucker model with a stop tail piece. From the beginning, it's available in a number of colors.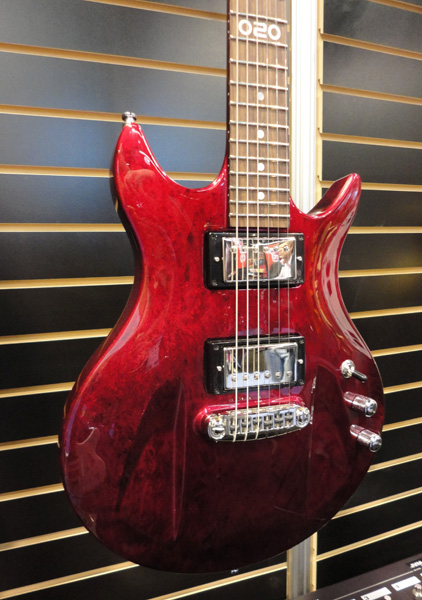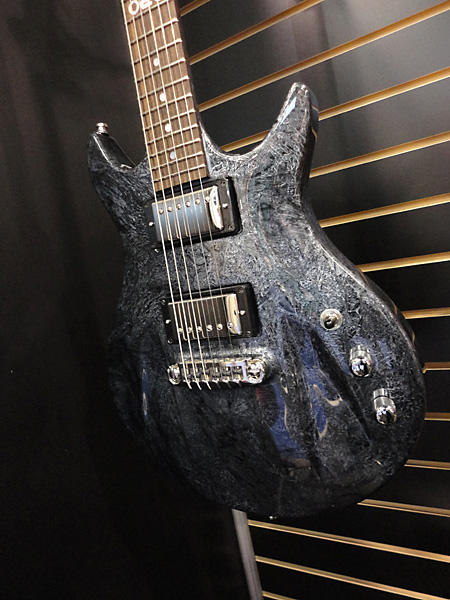 Atomic Amps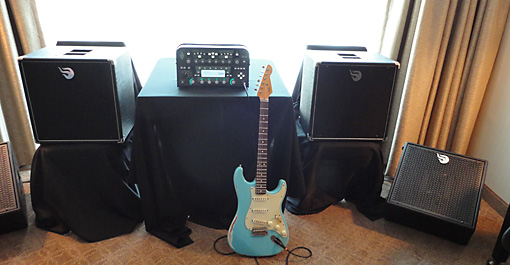 One of the real treats was getting to try the Atomic Amps CLR powered speakers. And for once I can agree with the marketing blurb from a manufacturer. These actually do sound like very good studio monitors but with very grown up SPLs and road worthy enough to trust on the road. The reviews popping up in guitar related forums tell me I'm not alone in these opinions. Together with the Kemper Profiling Amplifier, the CLRs gave me a true amp sound AND feel.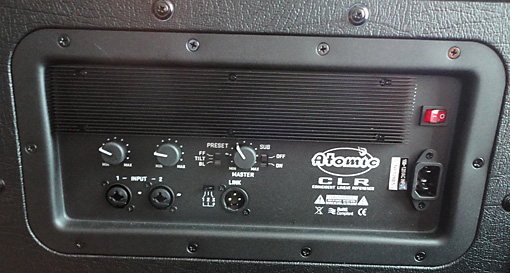 On the back of every CLR is a control panel where you can set how you want the CLR to work. Very clever!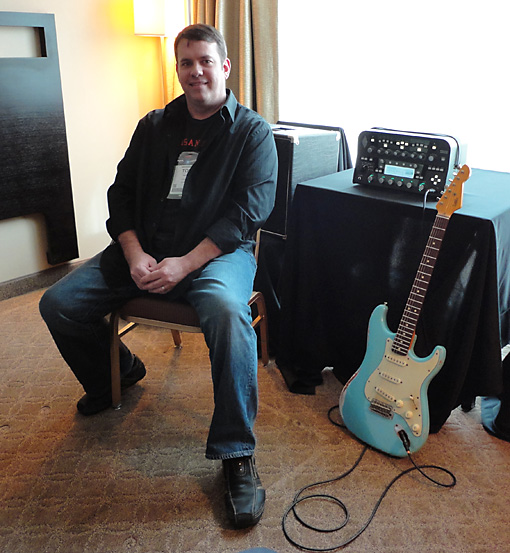 Here's Tom King, owner of Atomic Amps with a nice LSL, the KPA and the CLR.
Audiofly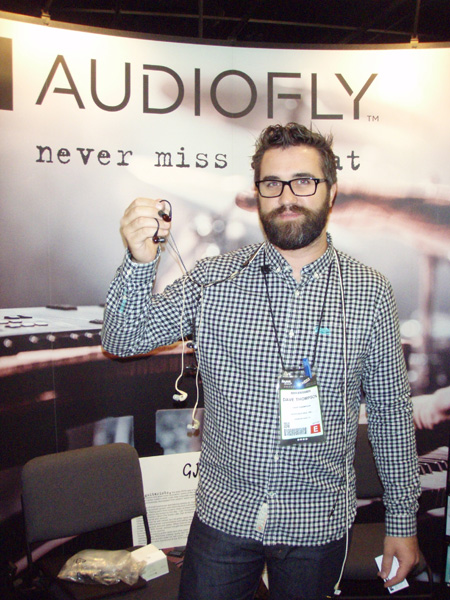 The good people from Audiofly, Australia, here represented by Dave Thompson, gave me interesting info on their new mid priced, one-size-fits-all in-ears. They have combined two types of drivers to make this quality at a certain price point. It was their first NAMM so I will follow them closely to see what the future holds.
Axes Circuit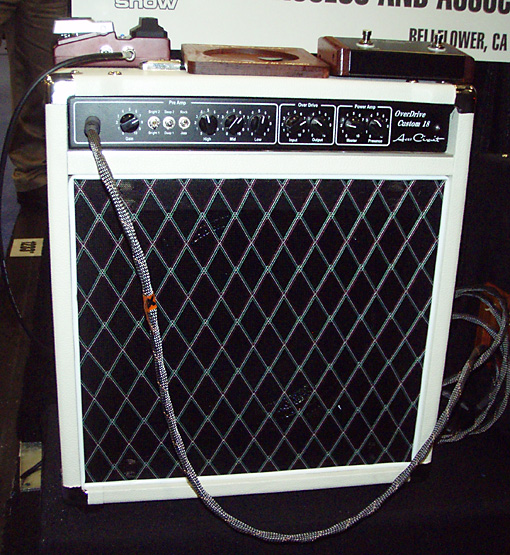 I don't know if it's politically correct to say that this is a Dumble copy, so I will just state that everyone that has ever seen or heard a Dumble will know what the design goals were for this amp. Contrary to custom for this type of amp, it does have an effects loop. Interestingly, you can get the preamp separately in a nice wodden enclosure to match with their cabinet with built-in power amp or connect it to a recording set up and use speaker IRs.
Baudier Guitars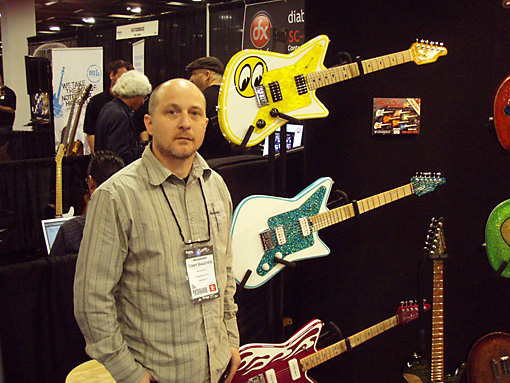 If there was an award for "new guitar that doesn't feel the need to be an almost LP or Strat shape" I would give it to Baudier Guitars. These guitars makes it look like it's serious fun to be had playing the guitar. Compared to other small boutique luthiers, these are most reasonable in price as well. You want to be noticed on stage? Get one of these!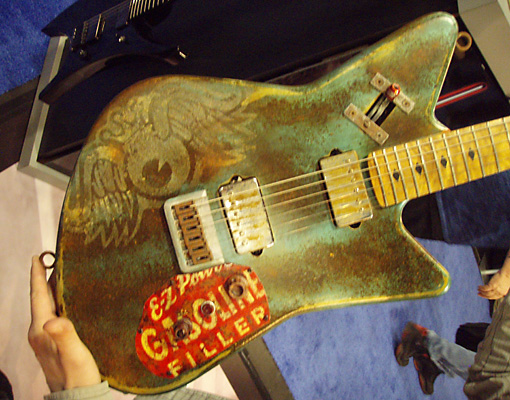 All the Baudiers were cool in their own way but this one really got my attention. If I win the lottery, I'll buy one of each in his booth.
Bogner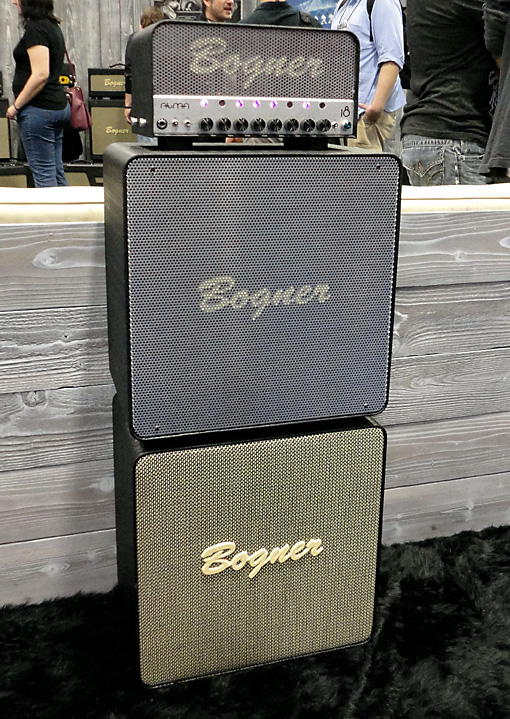 A small lunch box stack from amp guru Reinhold Bogner was on offer. Tried to get some facts and a price from a rep but they were all busy so all I can give you is this pic.
Boss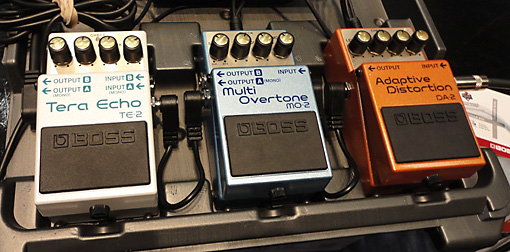 Boss offered three new guitar pedals. Quite intriguing all of them. The Tera Echo is a mix between a delay and a reverb but not really not any of those. There's no way I can properly describe what this one does so I leave it to you to scourge the net for sound clips.
Multiovertone is sort of a modulation pedal that works on overtones and harmonics and could perhaps be thought of as a pitch shifter of sorts but then not really. If you think I have a hard time describing this as well, you are entirely correct. You may as well look for clips on this one too.
Adaptive Distortion is actually a quite an apt title as that's really what the pedal is. The circuitry adapts to the way you are playing both dynamically and to what frequency it "hears". I want more time with this one!
Carved guitar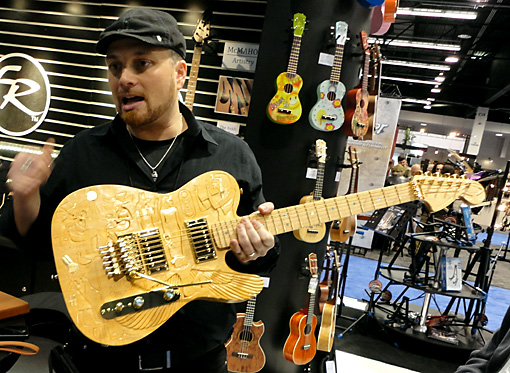 I didn't catch the name of this guitar maker but the carving was well done.