FUZZ Guitar Show 2015
So it was time again. My favorite sign of spring, the FUZZ Guitar Show. A Swedish regional guitar show which manages at the same time to be local, national and international. Visitors to the FUZZ Guitar Show can expect the unexpected and that, together with an outstanding show venue and an altogether friendly atmosphere makes it the place to be this past weekend.
Due to the show size you have time to spend with both products and people. And speaking about people, there were a record number of people there. And some products never seen before as well.
As always, you're welcome to join me in my explorations before we embark on the joyful journey, please read my standard disclaimer.
This personal report should bee seen as my very own point of view and does not reflect the wiev and/or opinions of any other person or company of which I may be associated either through my work or in these pictures.
I have placed the products in alphabetical order for your convenience. I also have divided the report i 5 sections. Otherwise the load times could be problematic.
Please also accept my apology for any language errors as English is not my native language.
Akustikken
Akustikken is both a store in Copenhagen, Denmark and the Swedish distributor of Martin and Sigma guitars.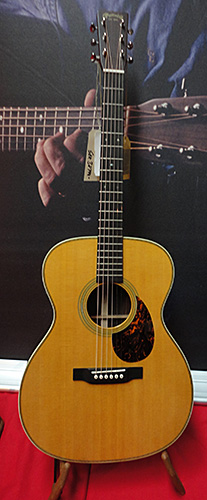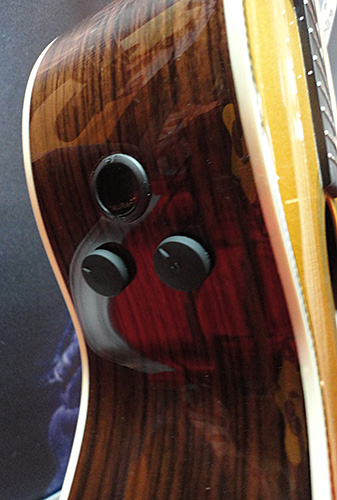 This OM model was one of my favorite acoustics at the show. Very nice and balanced. In the picture to the right you see a close up of the controls for the built-in pickup system.
| | |
| --- | --- |
| | This OM-42 was pleasant to the eye and the ears but not quite as kind to the wallet. |
Alhambra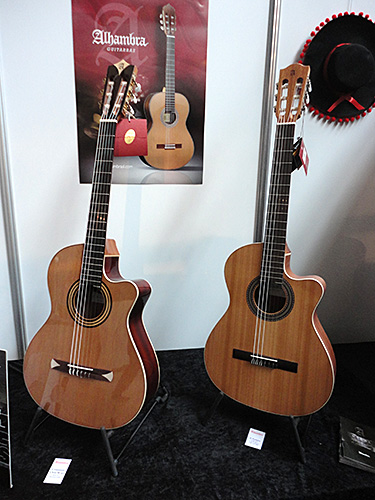 Alhambra has designed this Crossover nylon string series for electric players who think traditional nylon guitar necks are way too big. These necks are very comfortable and the sound doesn't seem to suffer from necks with less mass.
BC Rich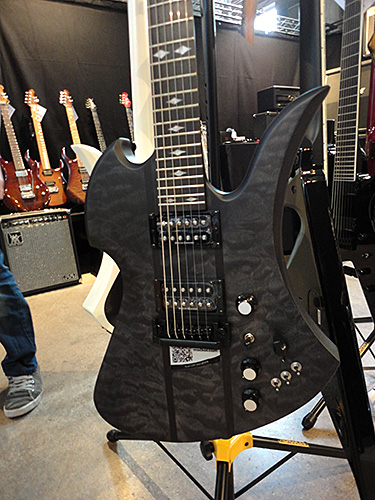 Ever since I first saw the BC Rich guitars with the all the knobs and switches when they first came out last century, I've been facsinated by these instruments. This newly made Mockingbird makes me nostalgic.
Blackstar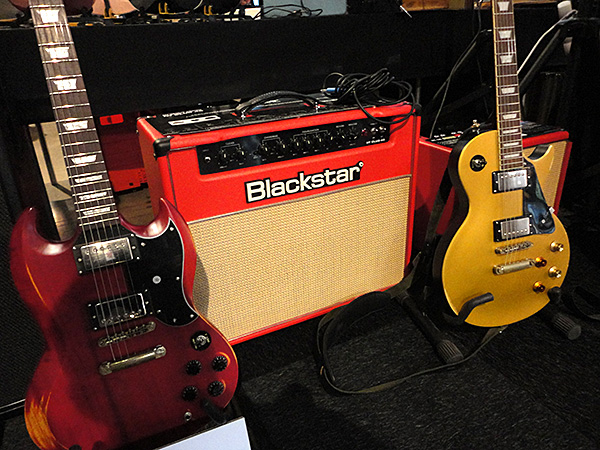 I've never seen a red Blackstar before so it caught my attention.
Boss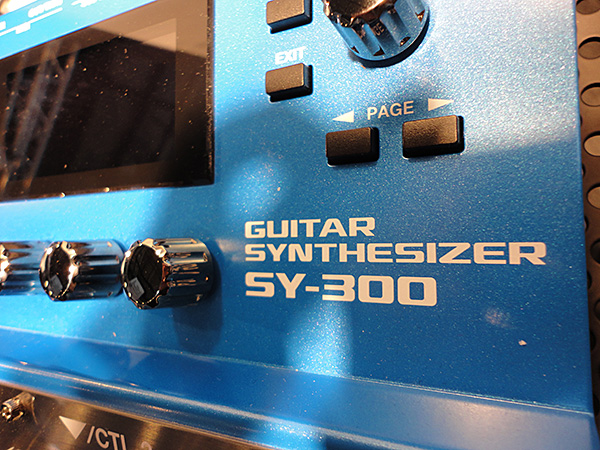 The visitors had the special opportunity to experience Boss new groundbreaking SY-300 Guitar Synthesizer. While we all know that Roland and Boss has been making guitar synthesizers for a long time, this SY-300 is the first guitar synthesizer that you can use with any guitar, using their traditional pickups. Yes, you read right. No more special guitars or hex pickups with clumsy control boxes you have to mount on your guitars. After having spent some time with it, I can say that it triggers great with no latency, has good dynamic response and the audio sound great.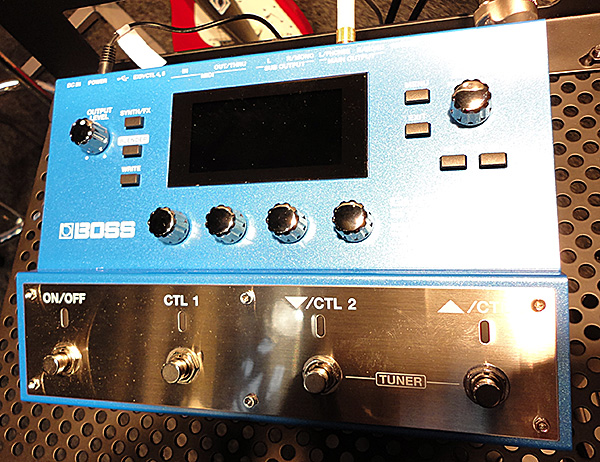 Boss has really put their minds into the question how a guitar player can interact in realtime with the sounds and you can assign a lot of useful parameters to the Control switches. One cool function is that you can also use the filter and fx sections of the SY-300 to process the guitar sound. I'm most interested in hearing what some open minded players are going to with this unit.
Collings Guitars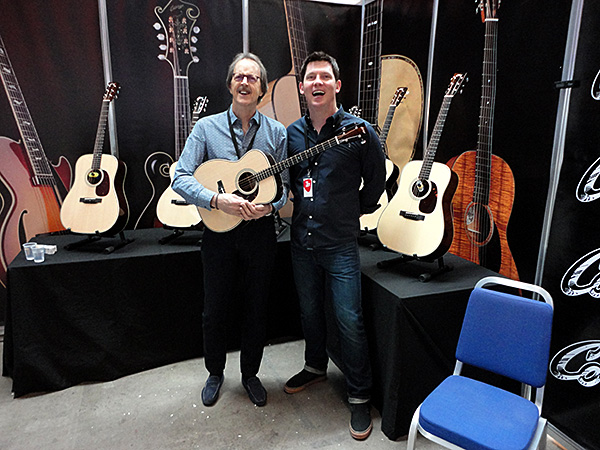 These gentlemen seem very happy to represent Collings Guitars. I would be too! Doug Chandler and Mick Taylor treated every interested visitor to a test with what is, in my mind, some of the finest acoustics built today.
Danish Tropical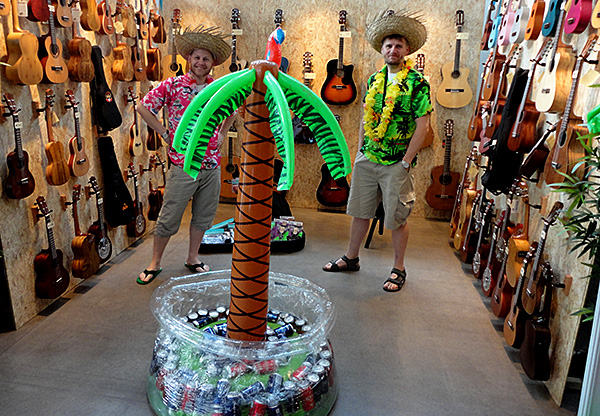 My apologies to these gentlemen and the products they represent as I got neither their names nor the company name. I was so taken by their imaginative theme and the plastic parrot in the palm. Top marks for most fun display. Next year I will get their real names.
Eastman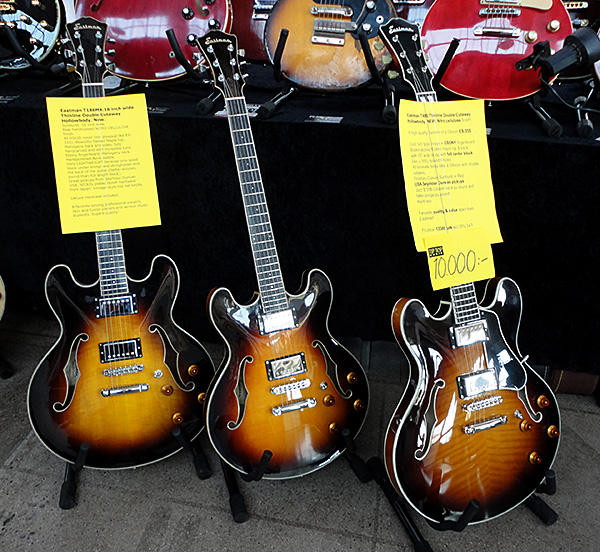 Eastman distributor Tip Top Music shoed this trio of ES-335 inspired guitars. Strongly recommended for anyone looking for such a semi.
EBS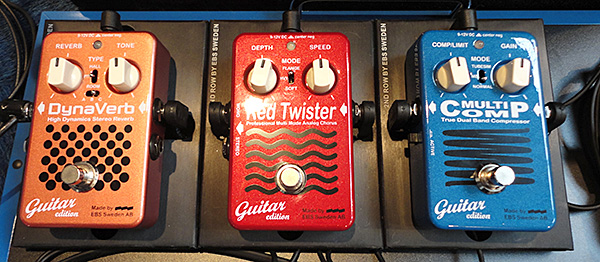 The EBS DynaVerb has been a favorite reverb with many guitar players. Therefore I'm not surprised to see EBS getting into pedals designed with the electric guitar in mind. First out are these three pedals. Founder and CEO Bo Engberg, let it slip that there may very well be some more guitar oriented product in the works.
Ernie Ball/Music Man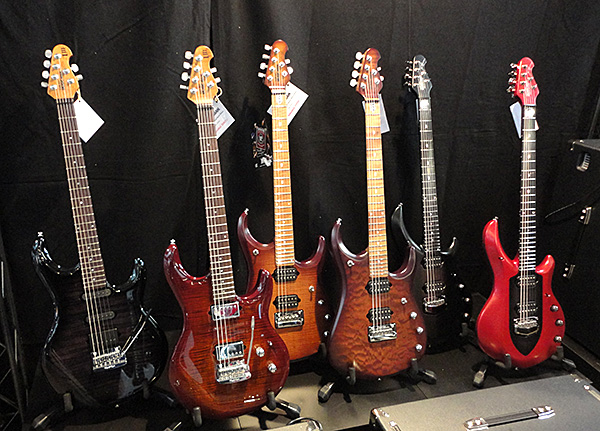 I have always loved the neck finishes of the Ernie Ball/Music Man guitars. So smooth and playable. I can very well see myself owning the Luke III to the left.