Hagström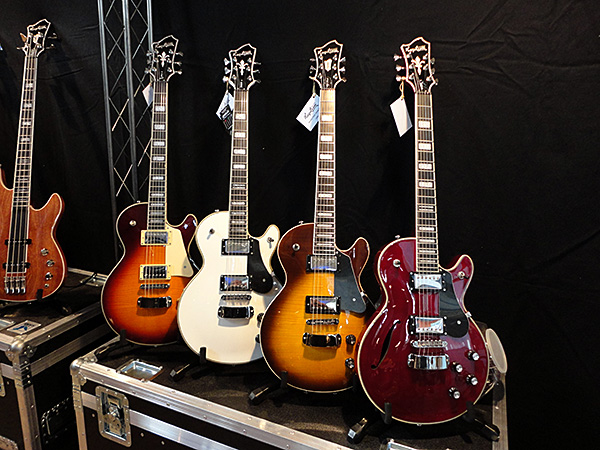 Hagström is no longer made in Sweden but still trade on the name to good effect. The top models in the line-up are made in the Czech Republic and some deploy Swedish made pickups by pickup guru Johan Lundgren.
Hughes & Kettner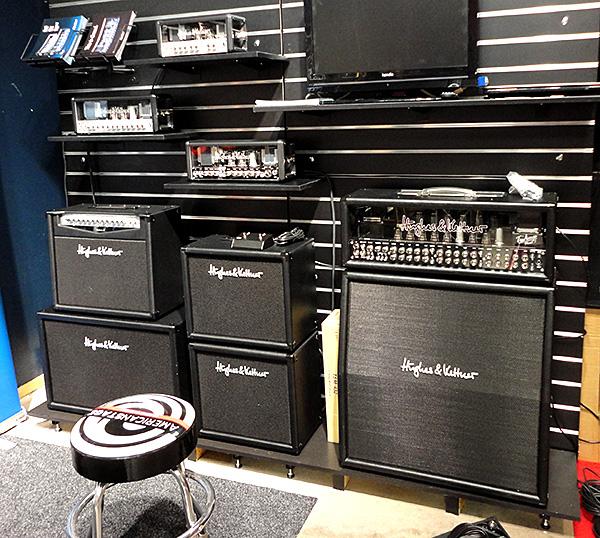 I have always like the Hughes & Kettner amps. The Grand Meister 36 is a cool small amp with many channels and programmability. The TriAmp is a massive beast that is possibly the most flexible amp out there with multiple preamps and dual power amps.
Ibanez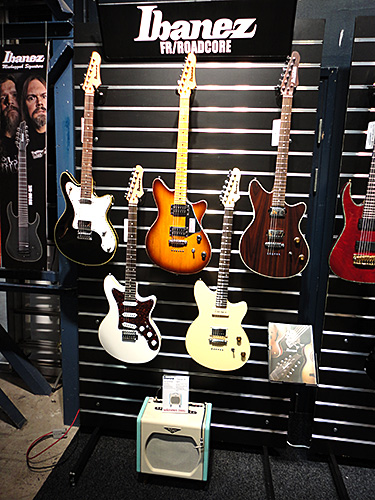 Many years ago Hoshino Corp, parnet company of Ibanez, released a series of guitars bearing the Starfield brand. These shapes are now returning to the market but now called Ibanez Roadcore. After a short trial run, I think these guitars are the most interesting guitars to come from Ibanez for a long time.
JAM Pedals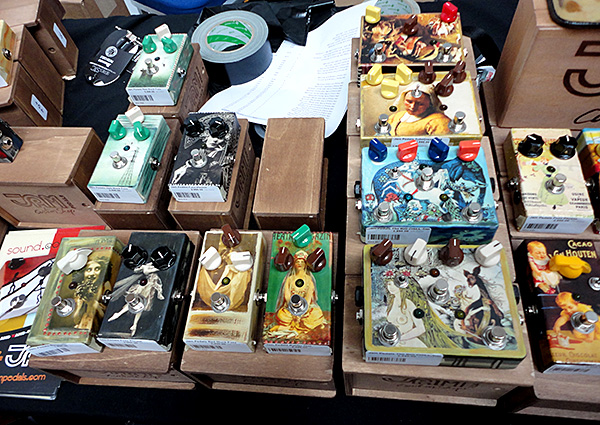 JAM pedals are made in Greeceand there are a good reason to support the Greek economy. Looking good and sounding cool.
James Trussart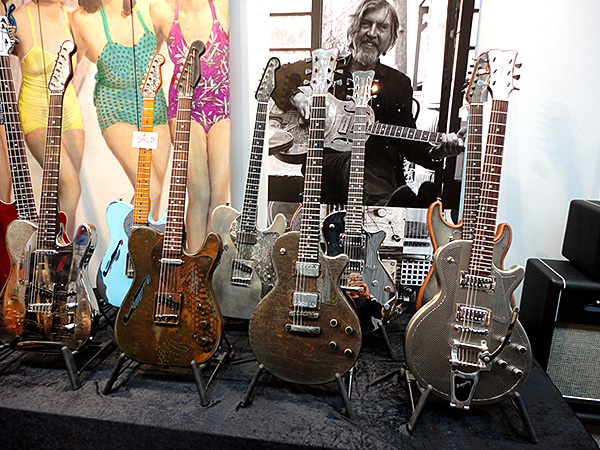 When I editied this picture I noticed that it looks scarily similar to the picture I took of the Trussart guitars last year. What can I say?
Line 6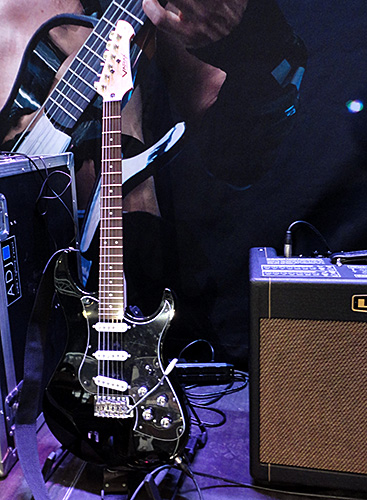 The Variax Standard was one of the guitars I was very interested in checking out. ´The main reason being that when I tried a few of them at NAMM they weren't set up properly and were barley playable. I found that VERY surprising as Yamaha usually delivers value for money in spades. I own a Pacifica (which is the base for the Variax Standard) and play it extensively because it's such a great guitar. This example of the Variax Standard was properly set up and the quality of the basic guitar would not prevent me from buying it.
Lundgren Pickups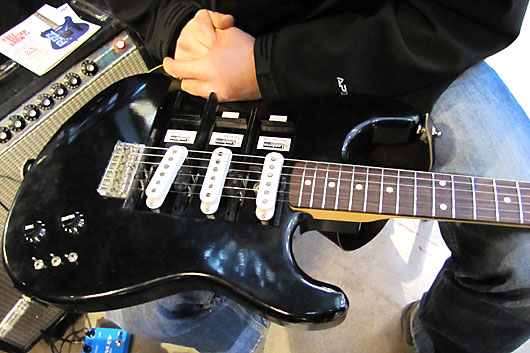 Johan Lundgren is such a joy to meet. Always eager to give you your sound and this test bed guitar is there to help you. In case you're looking for a PAF style humbucker, you should check out his Heaven 57.
Malmö Musikaffär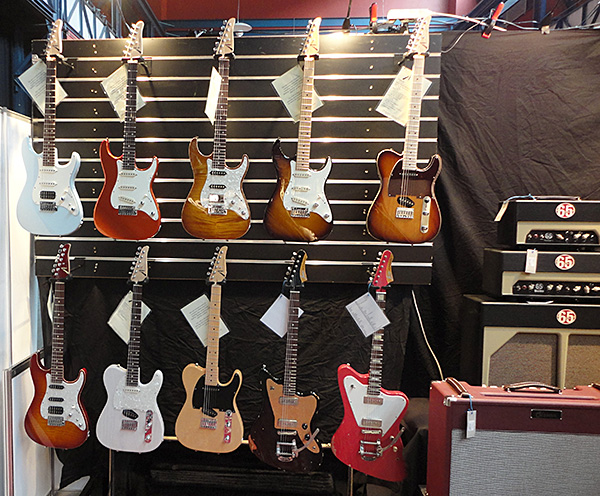 Malmö Musikaffär is a cool store in the third largest city in Sweden, Malmö. They carry a lot boutique guitars and amps. Here are some mouth watering Tom Anderson guitars and two Fanos.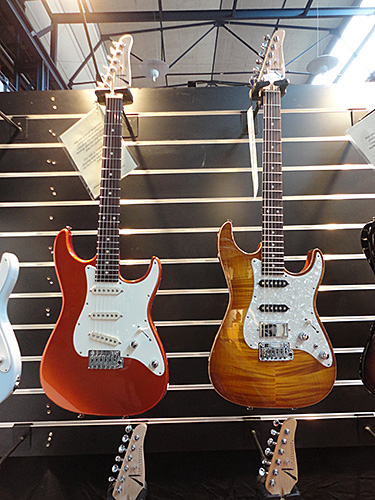 A close up on two of the Andersons.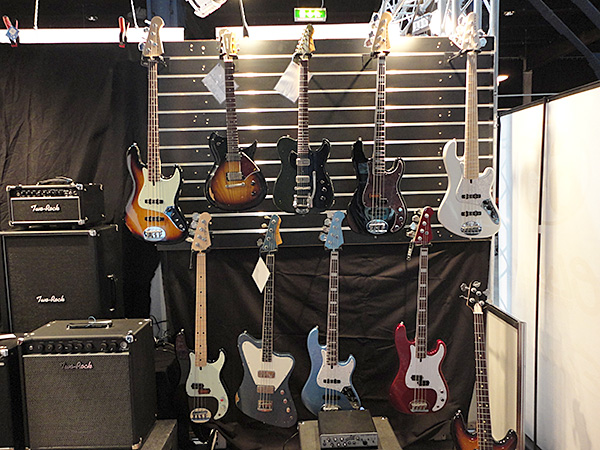 Lakland basses and a few more Fanos. And some Two Rock amps to the left.
Mattisson Bass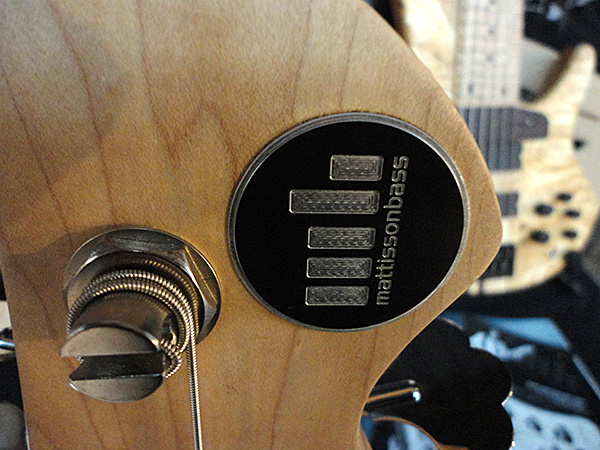 Mattisson Bass has been around for a while but has fairly recently gained more customer attention bu the fact that Henrik Linder, the bass player in Dirty Loops, plays Mattisson basses.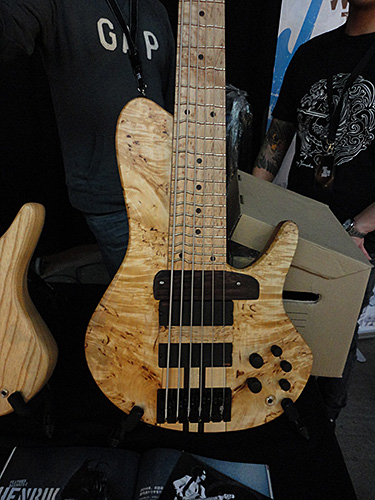 Here is the model used by Mr Linder.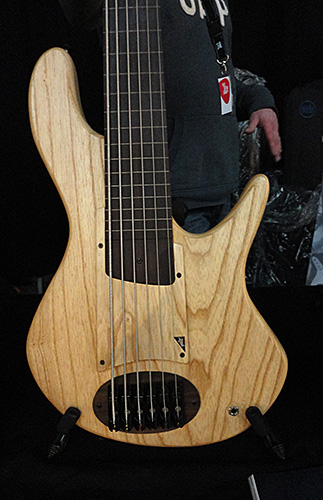 An interesting 6-string with a slightly offset body.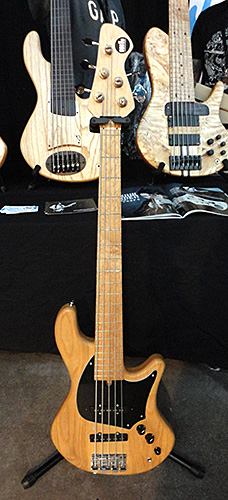 And a JB inspired 5-string.
No 1 Guitar Shop
No1 Guitar Shop in Göteborg was displaying a good number of quality acoustics. Rumor has it that their store has even more goodies for those acousticall inclined.