These Go To 11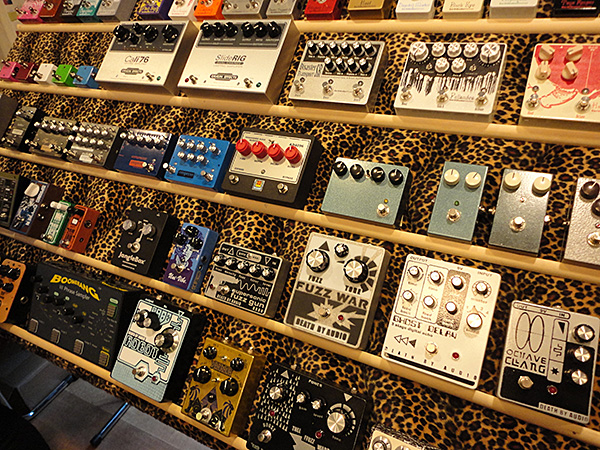 These Go To 11 is a Swedish music store that started out seeling boutique pedals. Here's one of thier pedal shelves at the show.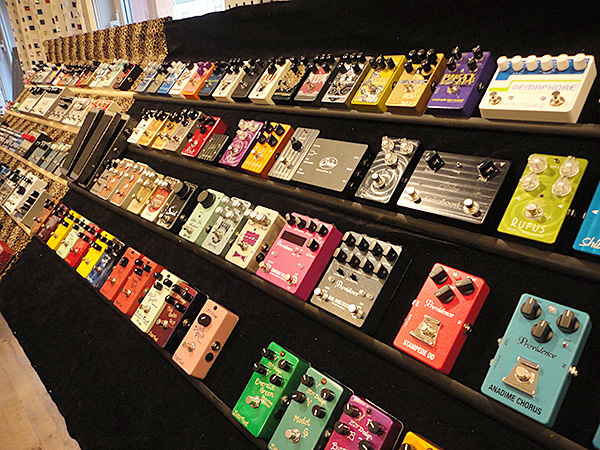 Here's another shelf with drool worthy goodies.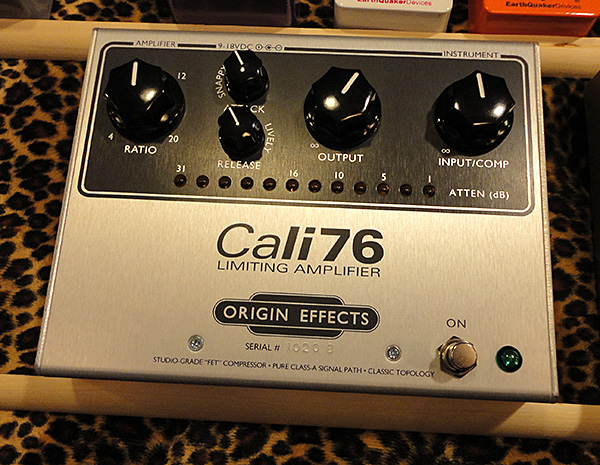 This Cali76 Compressor/limiter from Origin Effects is in my Top 5 Pedals I Want To Get.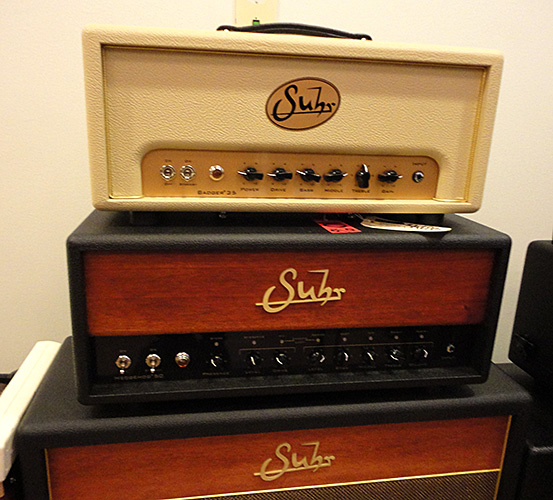 These Go To 11 now also carry a number of very desirable amp brands. Here we see an Suhr Hedgehog cohabiting with a Badger.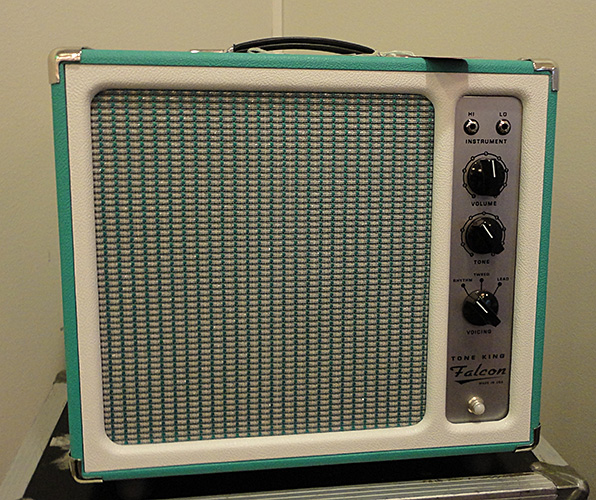 This Tone King Falcon sounds very sweet but even if it didn't, I'd still want one just because of its looks.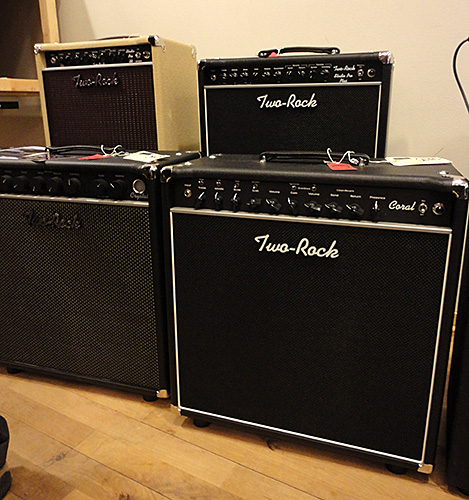 These Two-Rock amps sounds big and dynamic. Unfortunately the price tags are also big but not dynamic.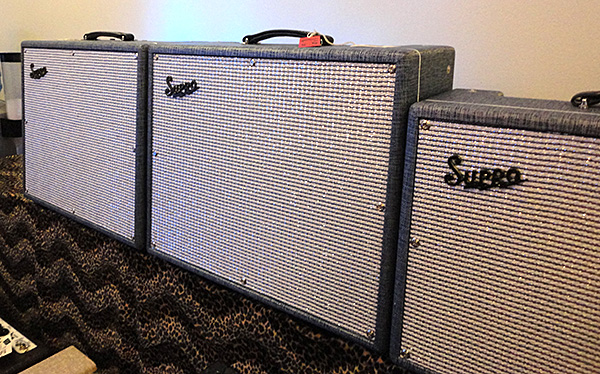 Cool amps indeed. And probably one of the few amps that color match your washed and faded Levi's.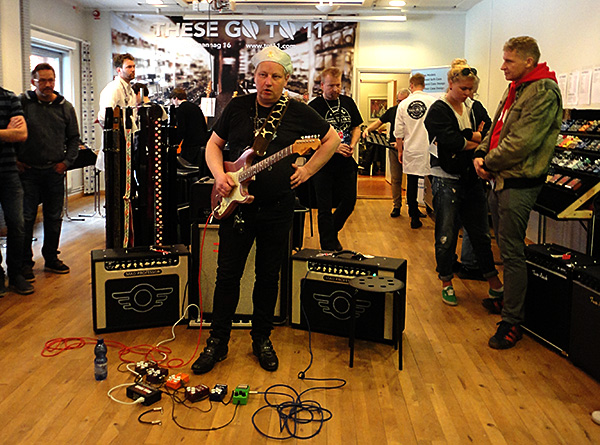 The Mad Professor, Bjrön Juhl, demonstrating his quite amazing UnderDrive pedal. It actually removes distorsion from your sound.
TV Jones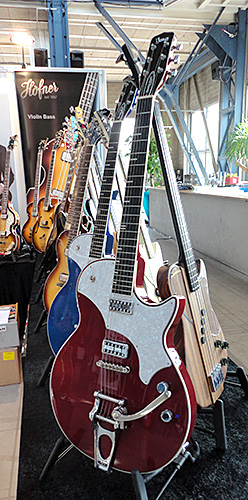 Modern take on the rockabilly theme. TV Jones makes a modern alternative to Gretsch that I find very attractive.
Versoul Guitars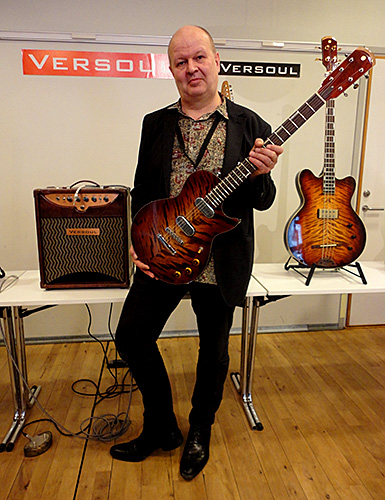 Mr Kari Neiminen is a true artisan who has chosen guitar and bass as his artistic expression. Returning customers such as Billy Gibbons, Ron Wood, Pete Townsend and more uses Kari's guitars as tools of their trade.
| | |
| --- | --- |
| | This elegant archtop was new to me. |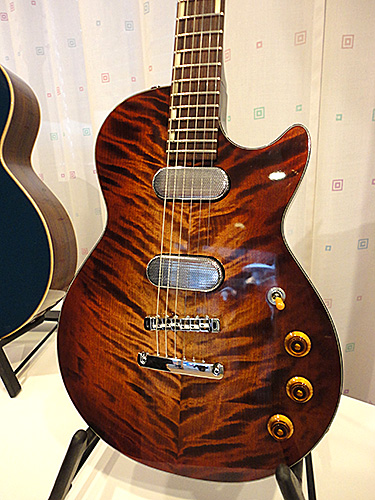 As was this beautiful hollow body single cut.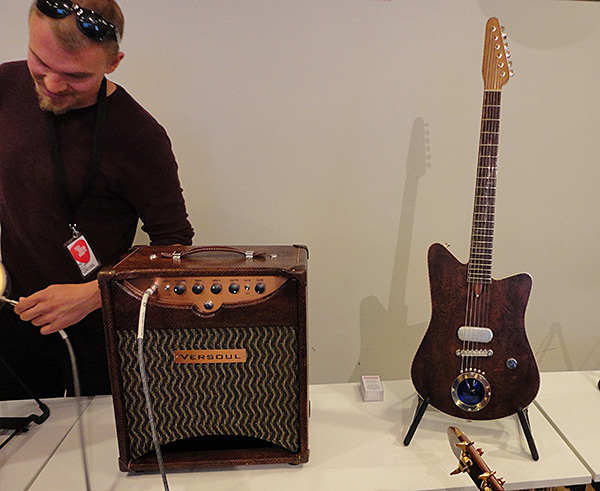 The Versoul amp is new and the first one was appearantly sold to composer/producer Rhett Lawrence. Both amp and guitar are covered in salmon skin. Yes, that's right! Real salmon skin, not any photo finish or elaborate paint job. Looks good and even better up close.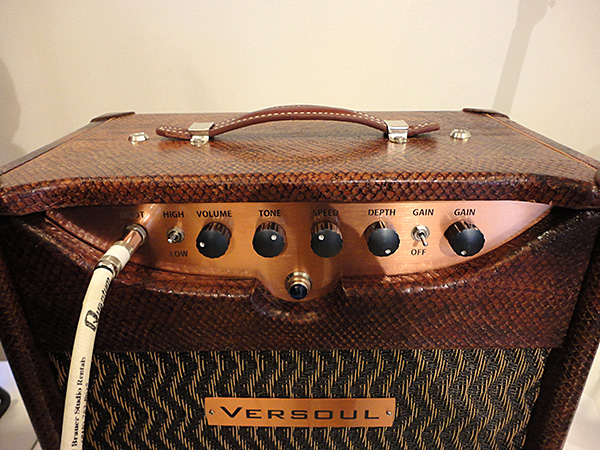 The control layout is classic and easy to understand.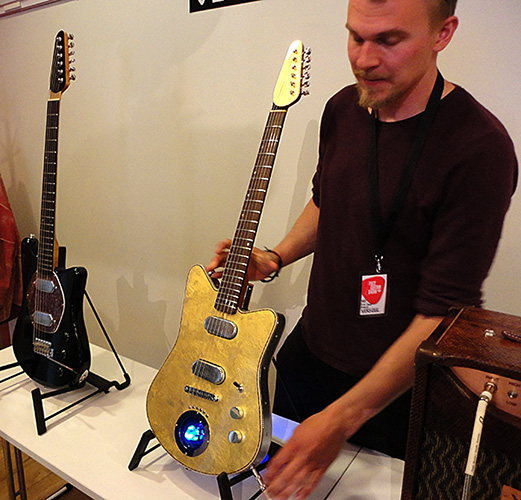 The gold finish is my personal favorite from Versoul. It's without doubt a guitar on my bucket list.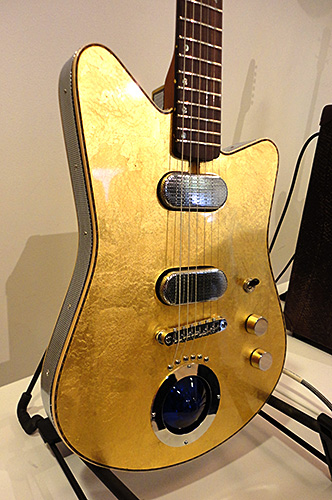 Kari's humbuckers are very clear sounding and the dynamic definition is wonderful.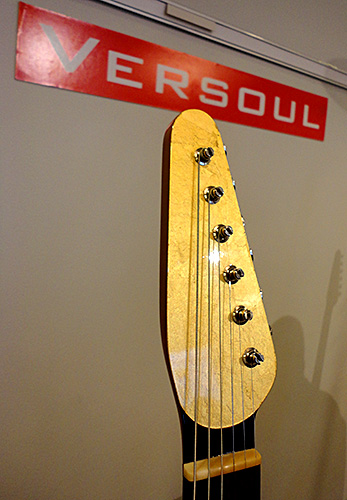 I like this minimalistic headstock.
VGS/True Temperament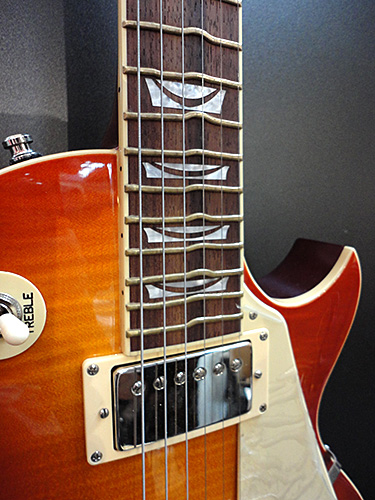 VGS showed this Les Paul style guitar as standard equipped with True Temperament frets. Andfor those who haven't yet tried it, I can report that it doesn't feel any different to play or bend than a a guitar with ordinary frets.
Yamaha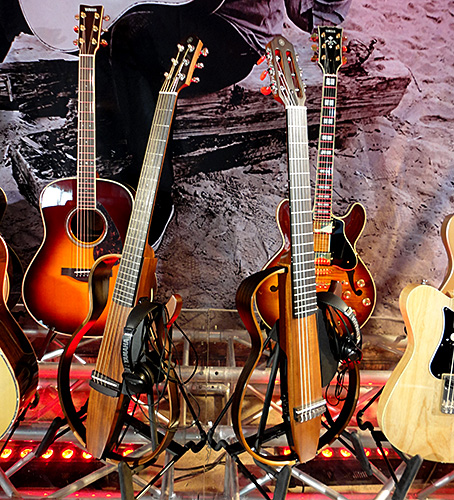 To my surprise and joy, Yamaha introduced updated version of both their nylon string and steel strill Silent Guitars. These are an excellent choise for home studio owners who do not want to disturb their surroundings with loud acoustics or may not have the ability to properly mike an acoustic instrument.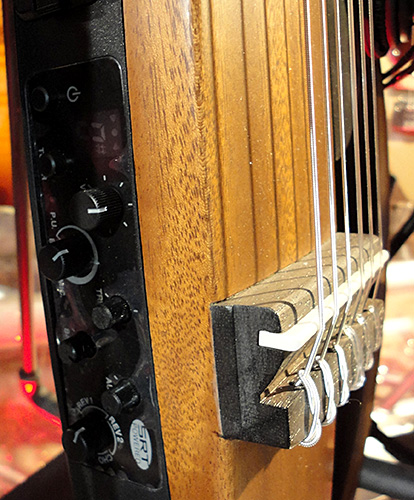 The most obvious update is the new and improved electronics package. You have both a piezo and a modeled microphone on-board. There's a blend control so you can mix the two sounds to your liking. It's an improvement that was very obvious on the steel string version wich was by far better than the previous version.
The end
So the end is here and once again I can say what a nice show this is. You meet a lot of interesting people and get to see and try some cool instruments. If you haven't yet visited the FUZZ Guitar Show, I really recommend it. And if you're not Swedish, it's an excellent reason for a visit to our fair country in the spring.
Finally, thank you for being with me and I hope that you found the time reading also time well spent.
If you visit a trade show and recognize me, please stop and say hello. See you then!