Winter NAMM 2014
Collings Guitars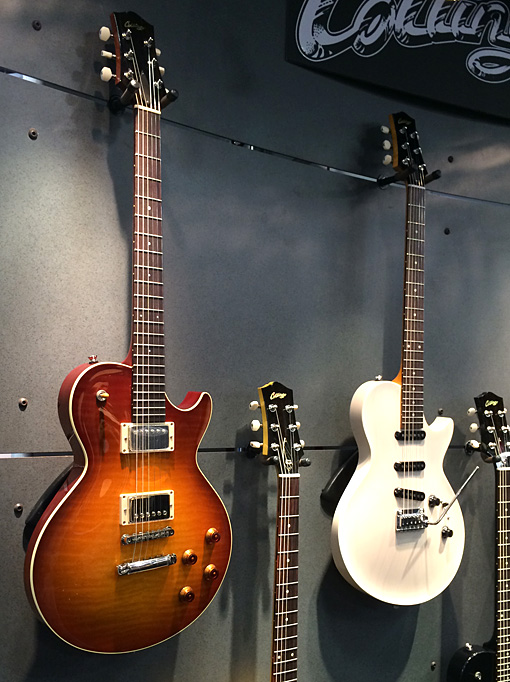 Every year I'm constantly blown away with the quality, sound and playability of Collings Guitars. Equally impressive is the kind of quiet down to earth professionalism and passion shown by Bill Collings' team of people. This is a top crew making absolutely wonderful guitars in all aspects.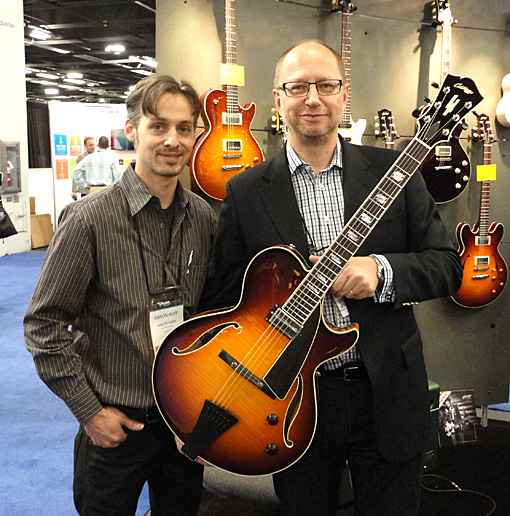 After a discussion about the new Lollar Charlie Christian pickup for the Collings Eastside it was time for a photo op with Aaron Huff and this guitar which now visit me in my dreams.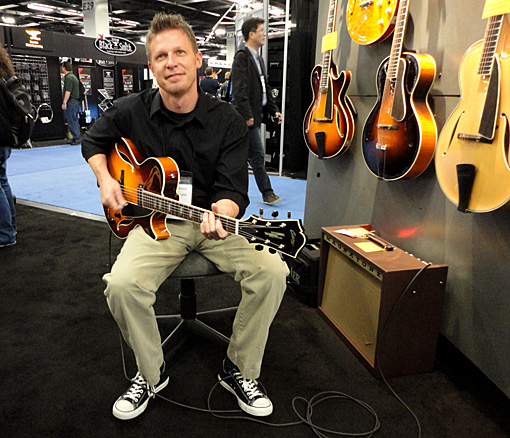 Mark Althans at Collings sure knows how to make the Eastside sound good!
Crazy Tube Circuits
I just love cool company names and Crazy Tube Circuits certainly caught my interest. Not only do they sport a catching company name but they also seem to have a sense of humor when naming their products. Indication of this is the Vyagra Boost below.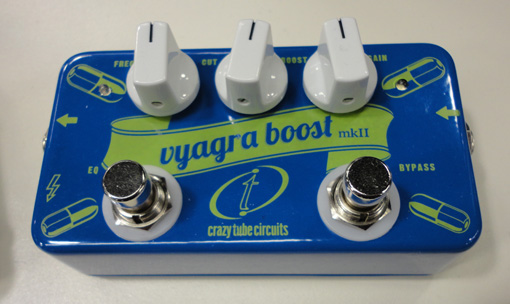 Cruz Tools
Here's father and son team Dan and Billy Parks of CruzTools. Doesn't matter if you're into guitars, drums or motorcycles, you can get your tool fix from CruzTools. Dan always makes sure they get my "Friendliest Reception" award every year.
Custom 77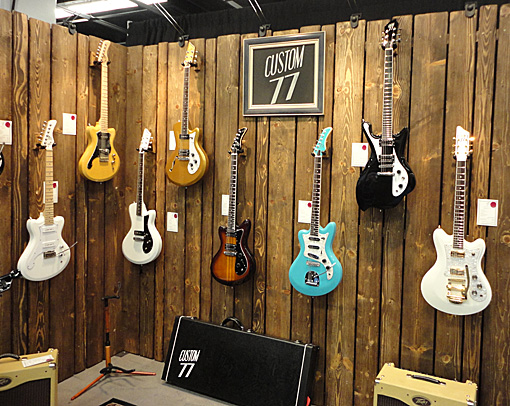 Didn't try any of these guitars but thought the mixed design elements made them interesting enough to include here.
Danelectro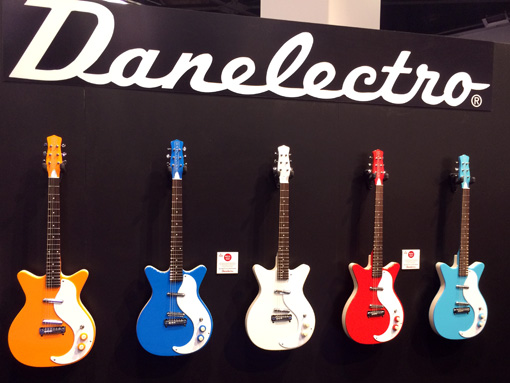 While not being anywhere near the top of my personal shopping list, Danelectro still facinates me at some leveland I kind of like the looks.
DBZ Guitars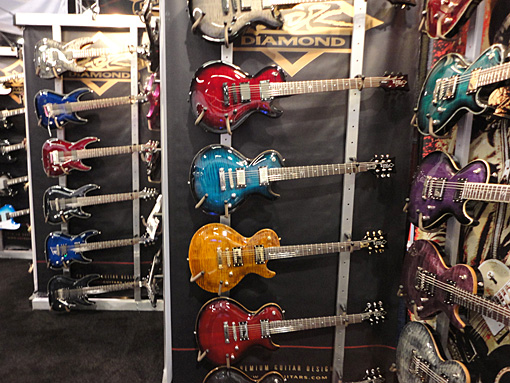 I don't know if the DBZ name is supposed to be the initials of Dean B Zelinsky who as a 19 year old started Dean guitars back in 1976. It doesn't look like anything Dean ever did so I still don't know.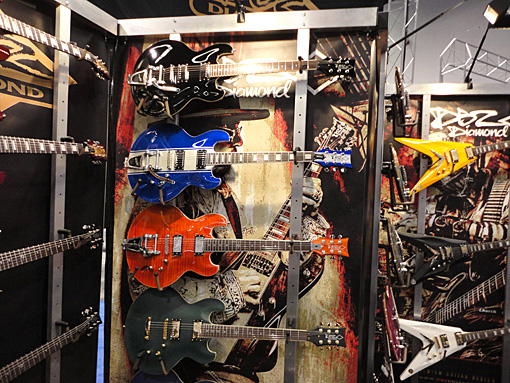 They showed a glittering array of guitars that showed a mix of design elements from other guitar types.
Dean
| | | |
| --- | --- | --- |
| | | Now, this is a Dean! |
Dingwall Basses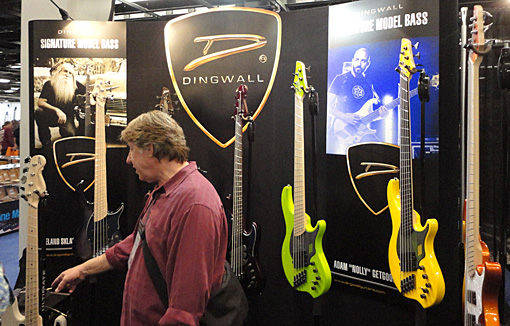 At first I was drawn in by the bright colors but then I heard some really nice sounds being played. I will keep an eye on these in the future.
Dusty Roads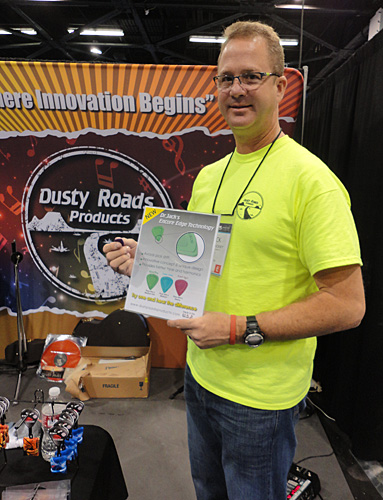 While on the subject of bright colors, this t-shirt was hard to miss. At Dusty Roads they had an interesting pick. They all had the same thickness where you hold on to the pick but the edge has different gauges so you could get different responses from different picks that still feels the same in your hand. I don't knoiw if this makes any sense to you readers, but I feel it's worth trying.
Dwarfcraft Devices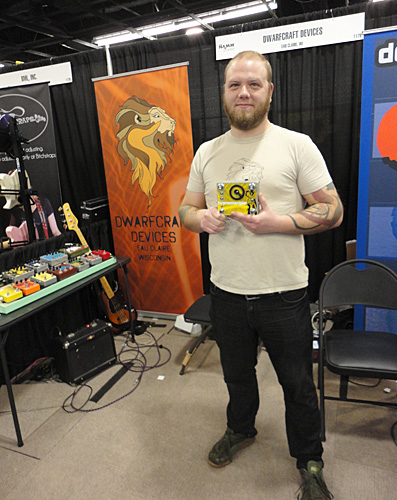 Ben at Dwarfcraft Devices always has a new pedal with a twist on things. This year he showed me a pedal that acts like a rhythmically programmable kill switch. Absolutely great! Step on the pedal the rhythm you want it to kill your signal and then it's there. So simple and so effective. I did a Hall E Crawl for Harmony Central where Ben did an audio demo for this. Keep a lookout for the video to see and hear it in action.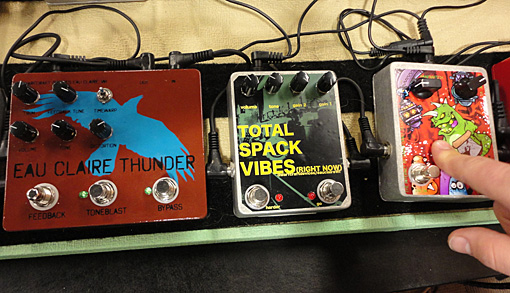 More sonically surprising pedals from Dwarfcraft.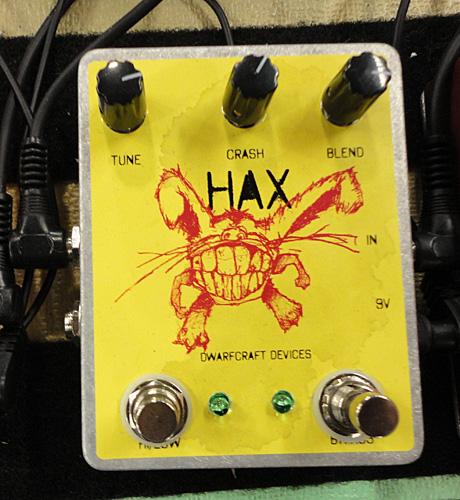 With parameters like Tune, Crash and Blend you're sure to wonder what the Hex this is all about.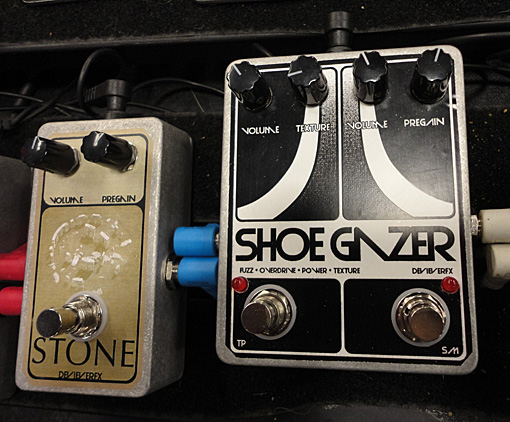 As Ben bought Devi Ever Effects he now showed these in his booth.
Eminence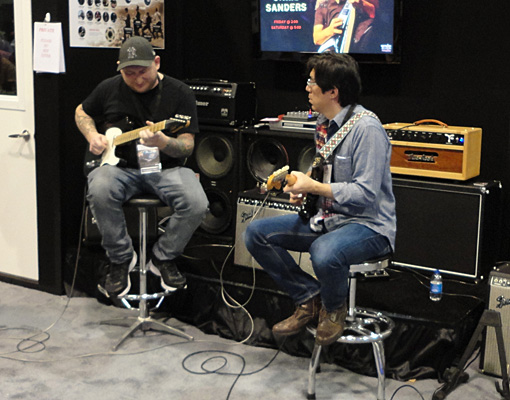 At Eminince we were treated to a jam with Josh Smith and Tomo Fujita.
ESP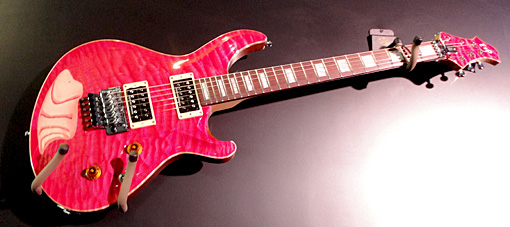 Is pink the new black? At ESP they showed this pink guitar so maybe it is.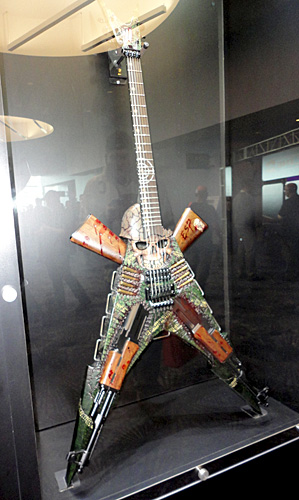 I don't know of an ergonomic way to play this instrument so I guess this is more of a way for ESP to show what they are capable of.