FUZZ Guitar Show 2019 - part 2
Fibenare Guitars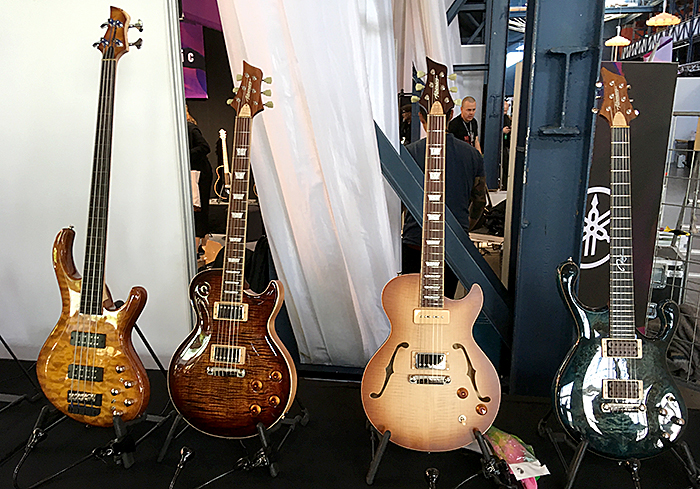 In my book, Fibenare has always produced wonderfully playable guitars in many styles with a master build quality. This year's guitar reinforced that opinion.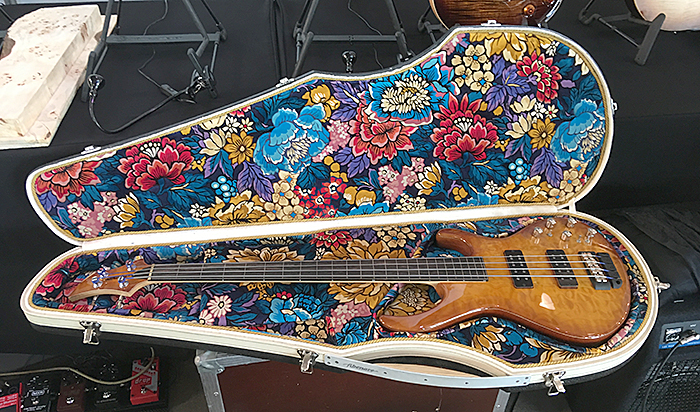 Do cases really have to be so boring? Obviously not!
Franfret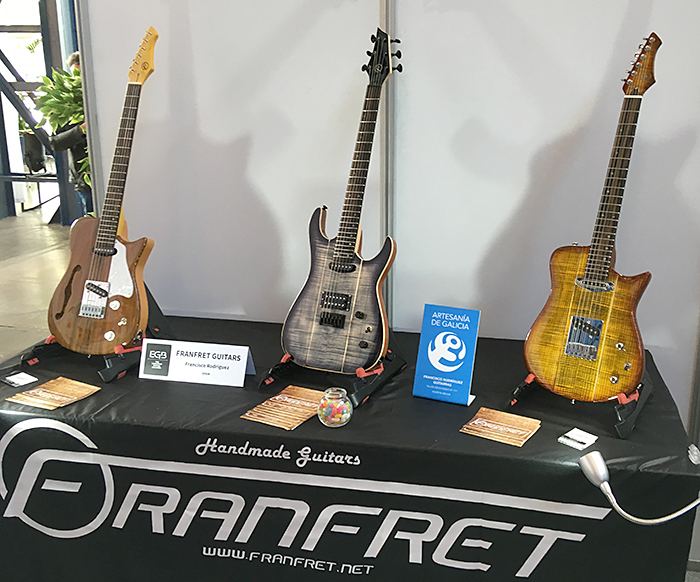 Franfret came all the way from Spain to display their fine instruments. They belong to the European Guitar Builder's association and it was very nice to see them at the show. The maple on the guitar to the right looks great in the picture but was absolutely stunning in real life.
G&L Guitars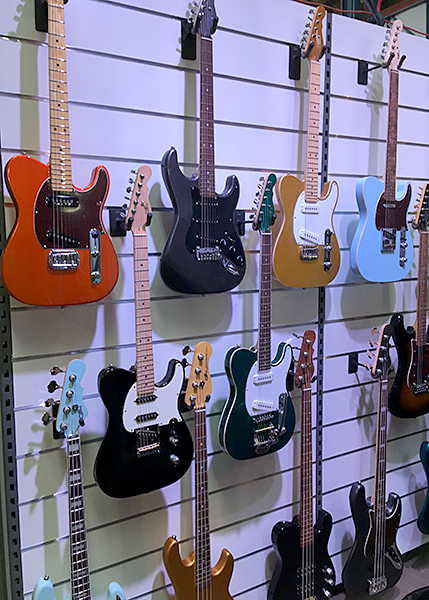 G&L guitars were displayed by their distributo. Very cool guitars. I alwys wondered why they don't attract more players.
Guild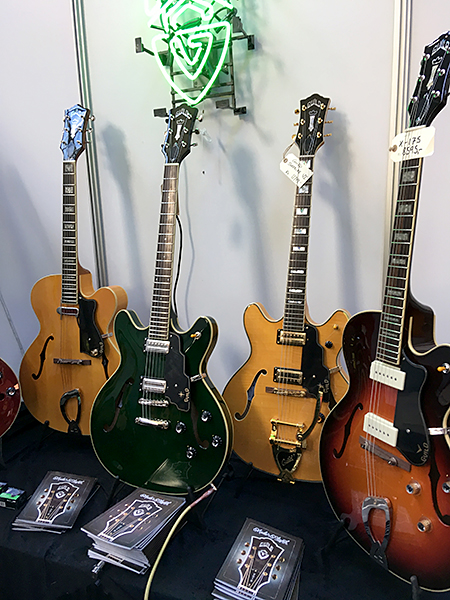 Once owned by Fender, Guild is now back after being sold by said company. I really enjoyed playing the jazzbox on the left.
Ibanez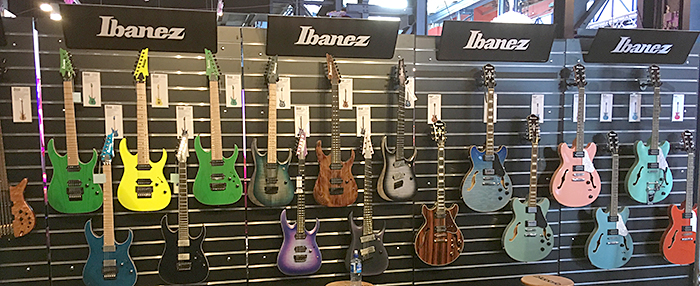 The most colorful wall at FGS. Ibanez has an impressive range of styles and colors.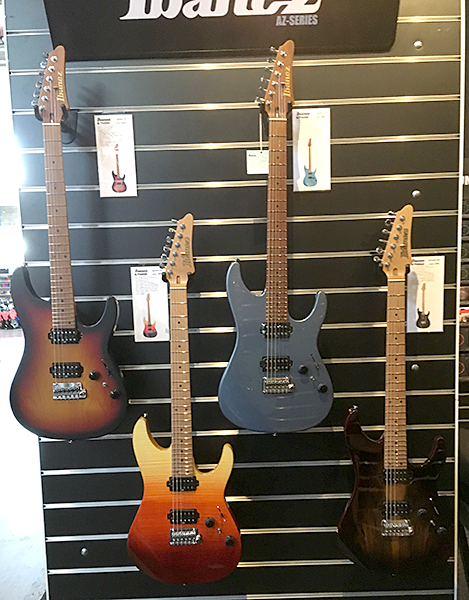 I think of this recent Ibanez series as the non Ibanez series as they don't remind me of Ibanez at all.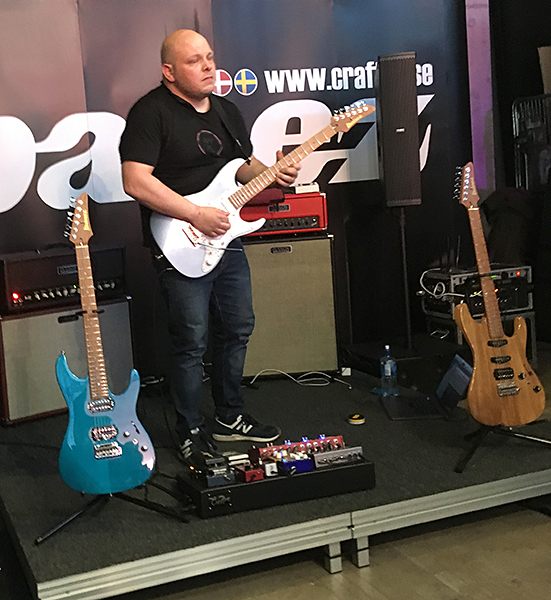 Pelle Holmberg Group released their new album at the show and the very appropriate album name "Damn Good" tells the truth. If you want a healthy dose of Steve Lukather and Scott Henderson built on solid chops and good tunes, Pelle Holmberg is your guy. He's definitely one of my favourite players today and his demos were great.
I got to try his guitar and this is actually the first Ibanez ever that I would like to ownFeels good, sounds good and actually looks quite tasteful.
JHG Guitars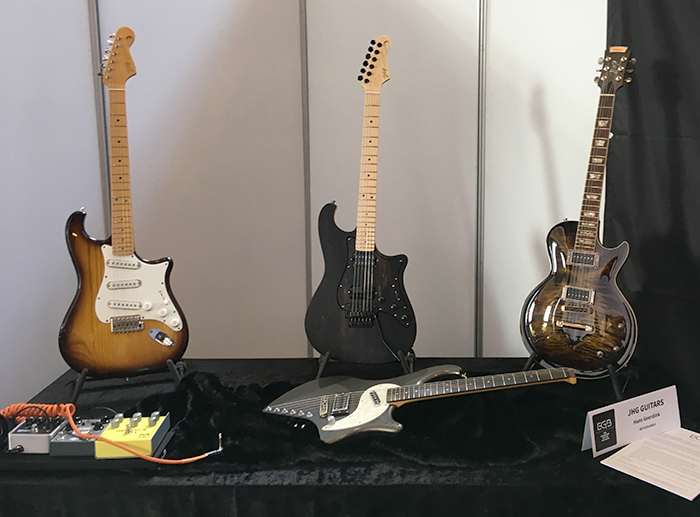 JHG Guitars from the Netherlands also belong to the august society that is EGB.
Jakobsson Guitars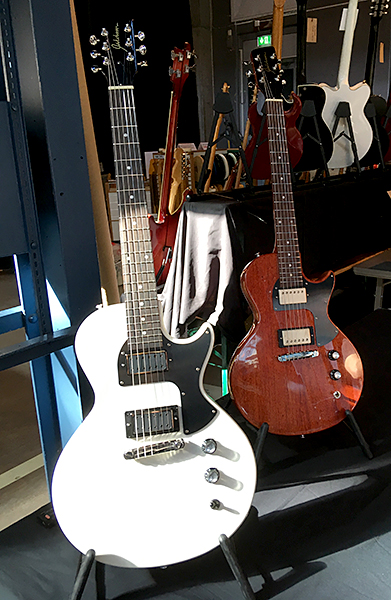 This Swedish luthier was new to me. I played the guitar to the right and it played very well. I will follow them with interest.