Winter NAMM 2017 - part 4
Mooer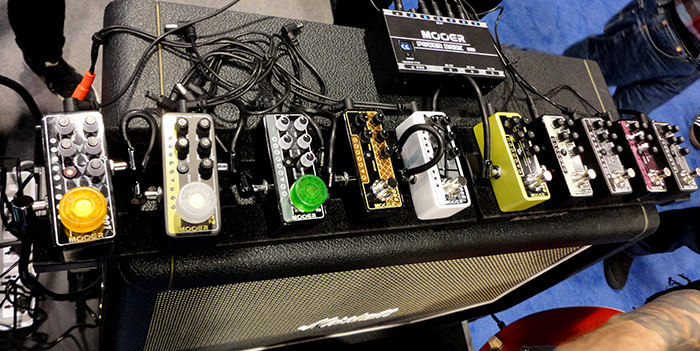 Each of these pedals is a small amp simulator based on a famous amp design. They all have bass, mid, treble, gain and master controls. They are also channels witching. There are 10 of them and I didn't get all the amp models but there are pedals for Fender, Marshall, Boogie, Engl and more.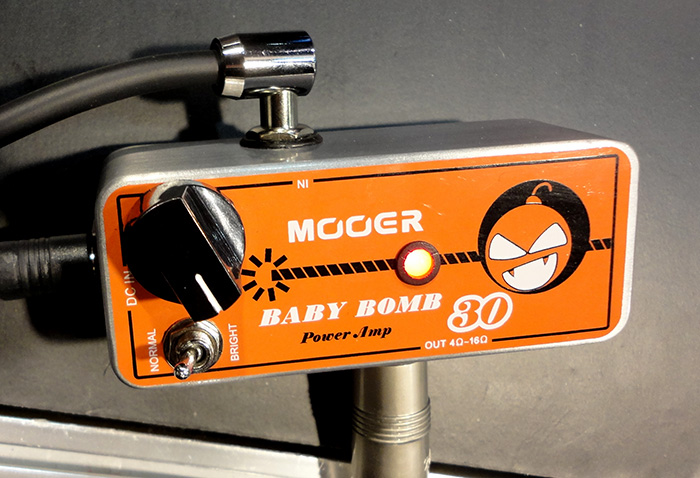 The preamp pedals were all demoed through a Marshall 4x12 cabinet and powered by this also small Baby Bomb 30 power amp. Hard to judge sound as the demo was fighting other loud demos from other booths cloes to the Mooer booth, but I'm definitely both intrigued and curious.
NAMM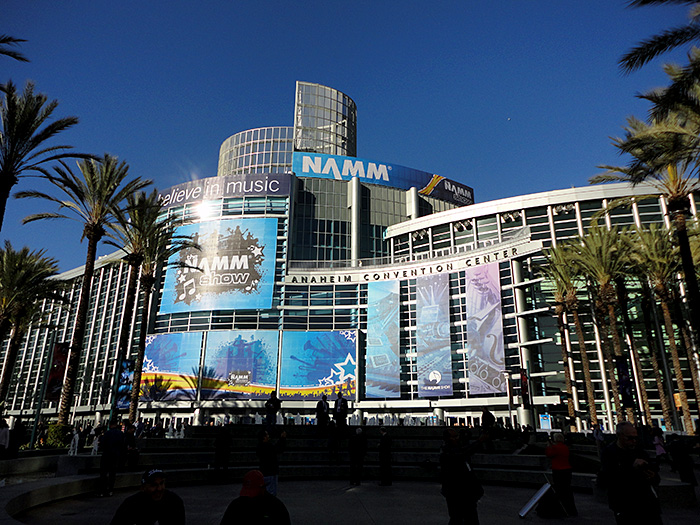 I usually leave NAMM with a sense of being professionally taken care of by NAMM. The people I come across are all kind a service oriented.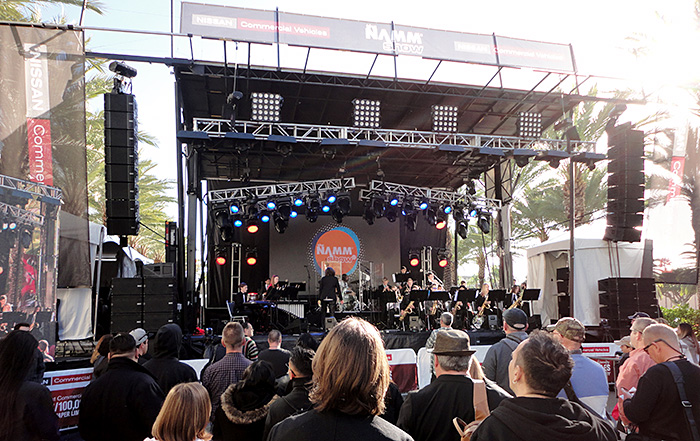 The Anaheim Convention Center is very suitable for NAMM as the open air area between the actual convention center and the Hilton and the Marriott is big enough for a decent size stage. At the Main Stage there are concerts all days long. Through the years I've seen acts ranging from some /very good) hig school bands to Tower of Power and Sheila E.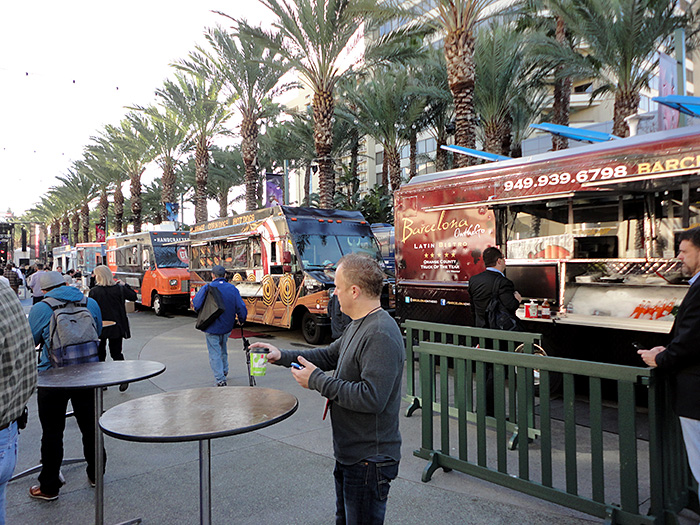 If you have a yearning for some funky food, don't look farther than the food trucks in the middle of the area. Kind of expensive but really tasty.
National Resophonic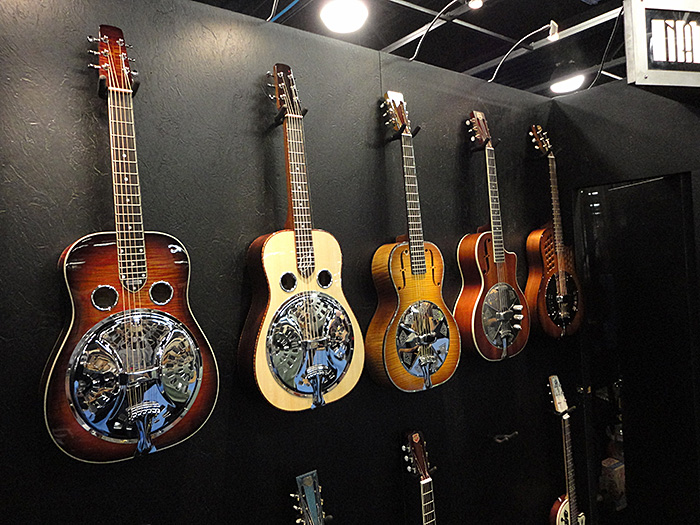 Even though my report covers manly electroc guitars, NAMM is very much also about acoustic guitars and the like. Here are a number of Resophonics from National.
Nik Huber Guitars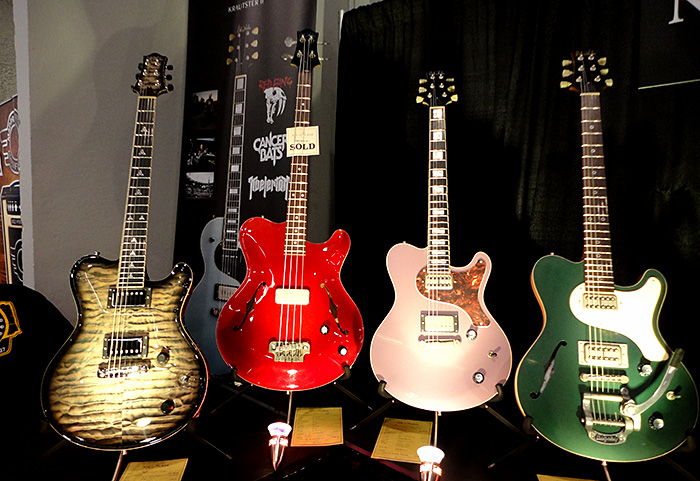 Nik Huber displays his mastery of everything from the elegant to the cool and raunchy. I like the Dolphin shaped Krautster.
| | | |
| --- | --- | --- |
| Here's Nik holding a blue Orca. | | |
| | | |
| --- | --- | --- |
| | | The blue Orca has a top of burl maple and is looking like something you could watch in a telescope covering outer space. |
Onkyo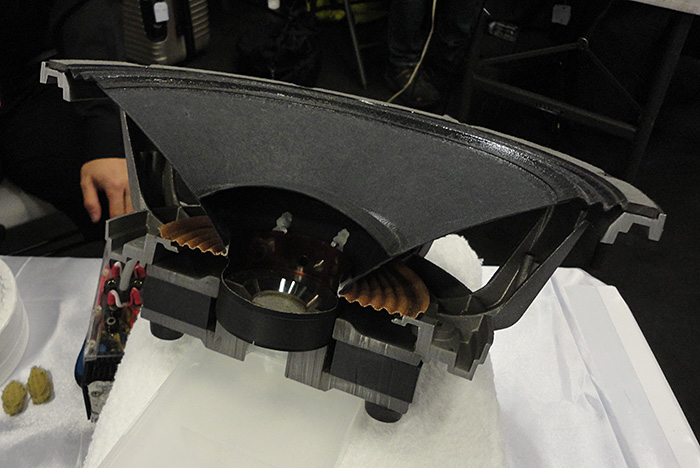 No, this is not a display unit where Onkyo shows how their speakers are constructed. This is actually the speaker they call Half One. It works as a speaker as it looks here and you're not supposed to put it in a cabinet. I have yet to find someone who thought it sounded good.
Option Knob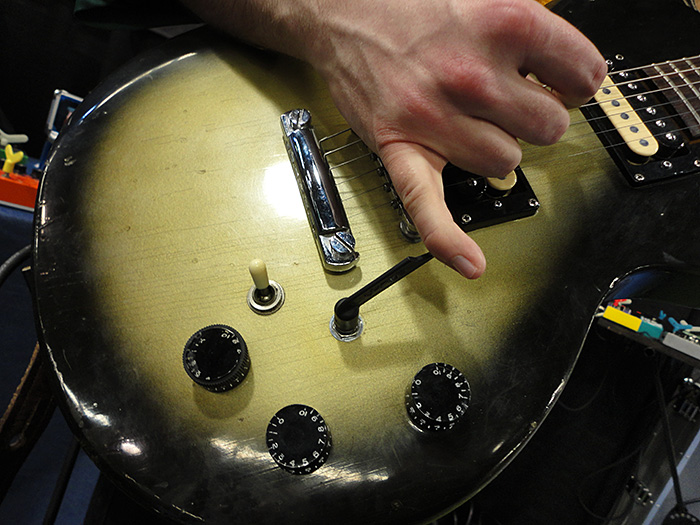 Option Knob showed a replacement for your volume knob that will make volume swells easier.
Plus Pedals
| | | |
| --- | --- | --- |
| | | The Plus Pedal from Lithuania was one of the really new pedals at NAMM. New as in never been done before. The thought is that you should be able to sustain your guitar the same way as a the sustain pedal works on an acoustic piano. And it does work. Just as described. Just as on the piano. I like it a lot! |
Pons Guitars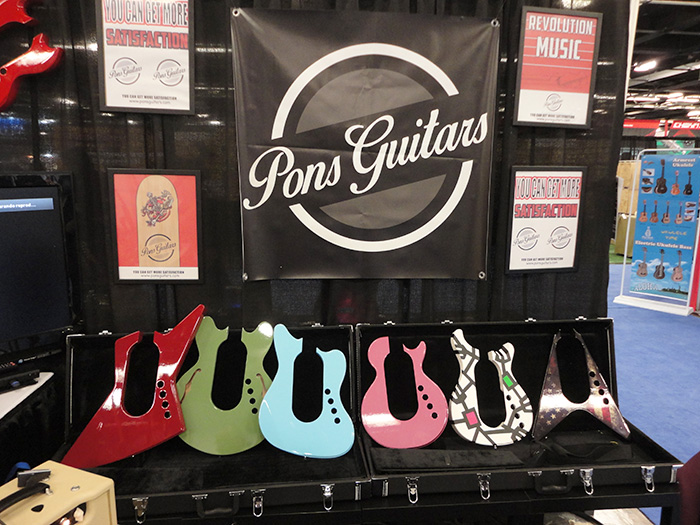 Pons is another company offering you a concept where you can exchange the body shape of your guitar.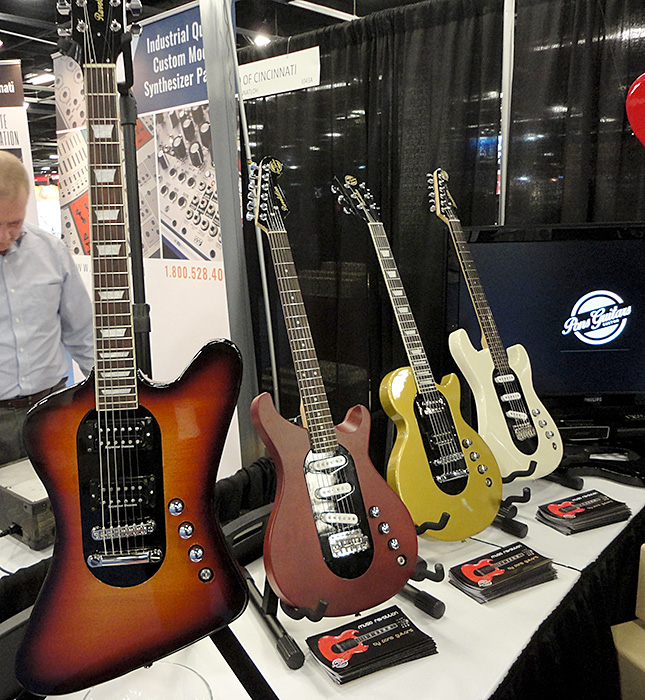 You first get the pickup/neck part you like and then you can get as many body shapes you like.
Premier Sound Factory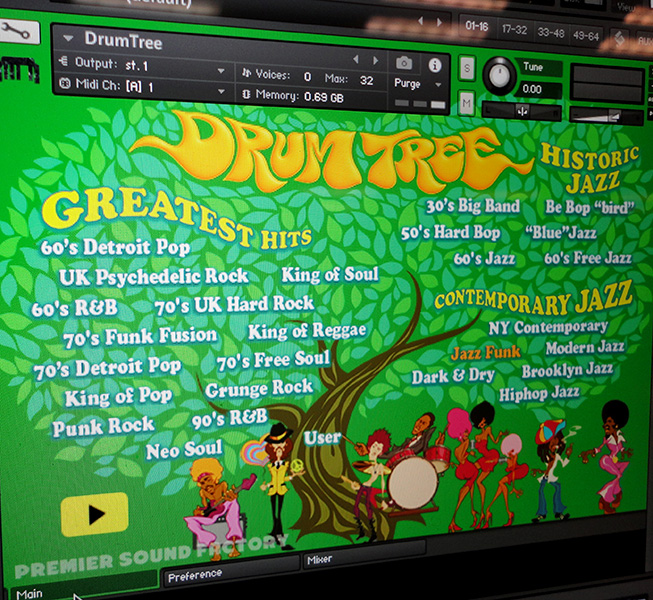 The Drum Tree is a drum plugin for Native Instruments Kontakt . The fun and functional thing here is that you select your drum kit from this phsycadelic looking menu of styles under the three major headings, Greatest Hits, Historic Jazz and Modern Jazz. To check if the sound are to you liking you can click on the yellow Play button to hear a groove played on your selected kit. I auditioned almost all the kits and I smiled in recognition at almost all of the kits. The mix page allows you to mix and process the drums individually. I have so many good drum plugins in my DAW but the Drum tree would be so fast to work with to find the right drum kit and be so right in many cases so if will probably find its way into my work.
PreSonus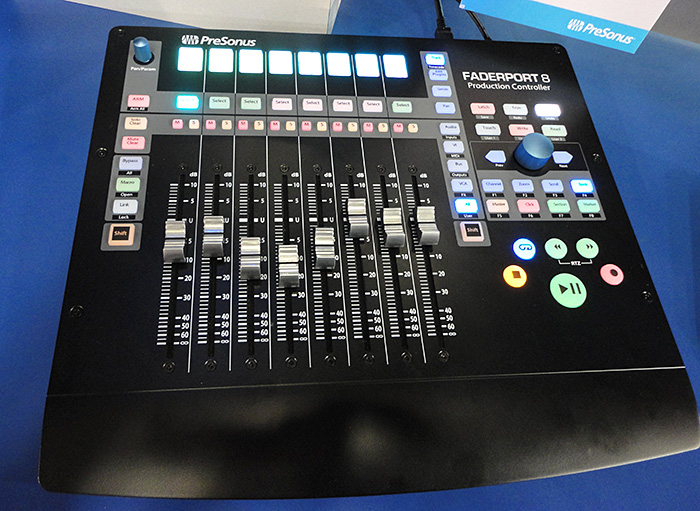 PreSonus is probably the most interesting maker of studio equipent for us with limited financial resources. This FaderPort 8 is a typical example of this. There are already control surfaces on the market with moving faders and I have tried most of them. Do I like them? Not really. There's always something not quite right about them. Very often the price. The FaderPort 8 has 8 touch sensitive fader moving faders, scribble scirpt displays for each channel and, obviously, is made with Studio One in mind, which I like as Studio One is my favorite DAW. But it also supports both the HUI and Mackie Control protocols. It looks like my old FaderPort will get some company.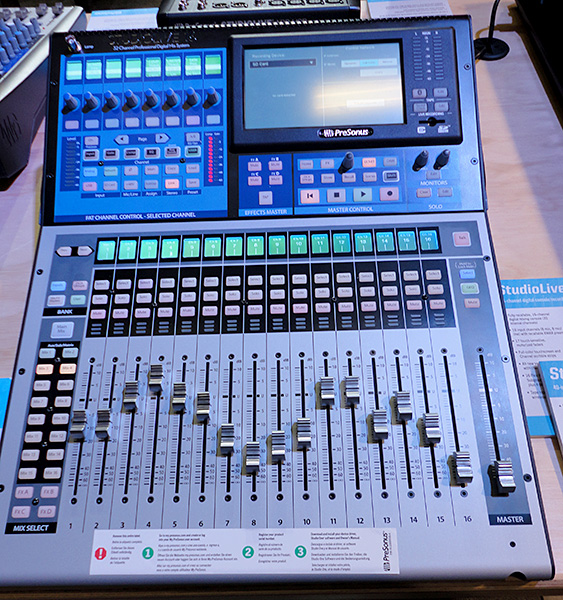 This NAMM we see the introduction of the StudioLive 32 (even though it's been seen in print) and the StudioLive 16 which is little brother with half the amount of inputs and at a very sensible price point.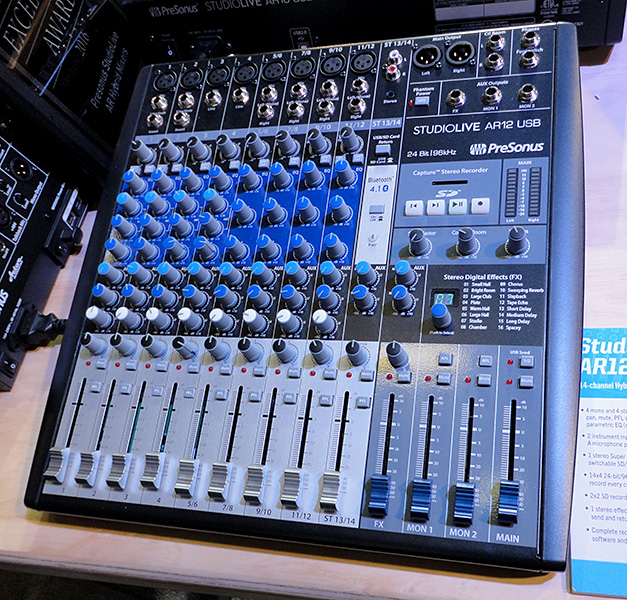 If you want a feature packed analog mixer with recording capacity, then the StudioLive AR12 USB could be your thing. It can record all channels plus the main mix direct to computer via USB, but if you didn't bring a recording device to the gig you can record the main mix direct to an SD card.
PRS Guitars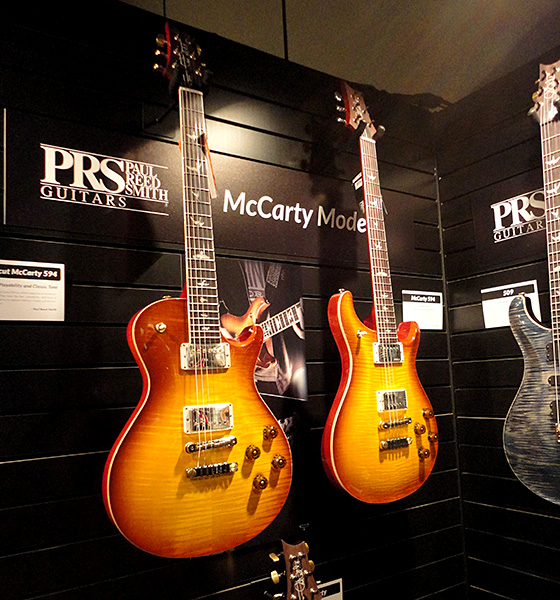 One of my favorite guitars of all time is the PRS McCarty. Here's PRS' latest offering under that name, the 594, available both as single cut or double cut. I love the original PRS body shape so for me the double cut takes the prize.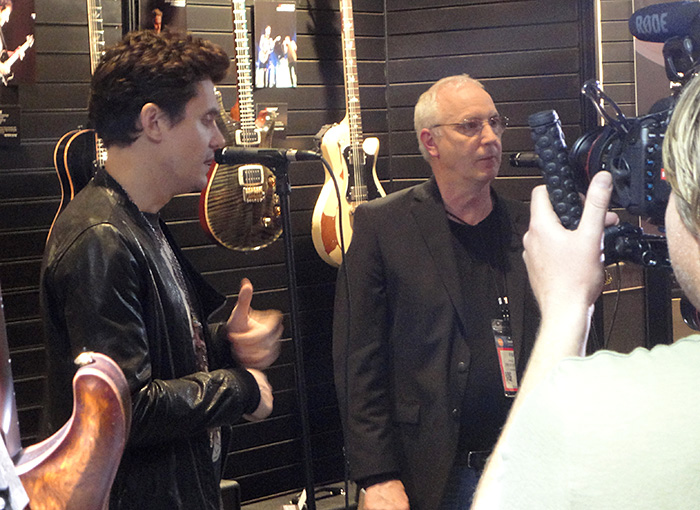 John Mayer and Paul Reed Smith instroduced the JM-100 Signature Amp and John played some. That man sure knows how to play guitar with an innate grove that is simply awesome. I knew he could play but to hear him on his own with just a guitar and an amp was an eye opener.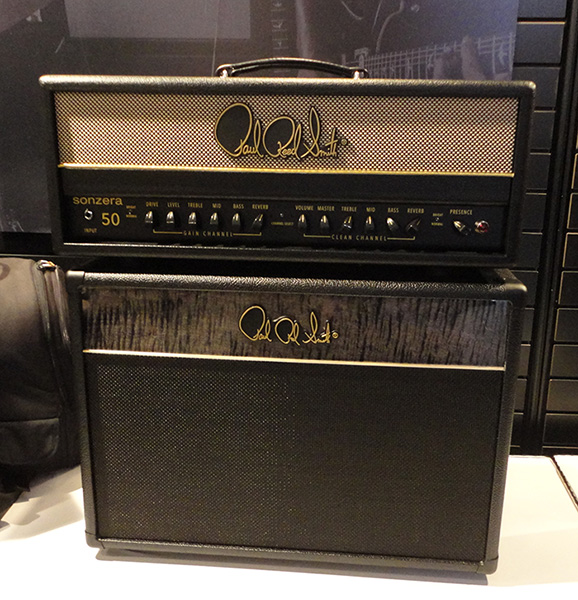 My Most Amp For the $ Award goes to the PRS Sonzera 50. A great sounding and very versatile amp at a great price that won't kill you. Nice shimmering cleans through bluesy dynamics to all out heavy gain.
Rainiger FX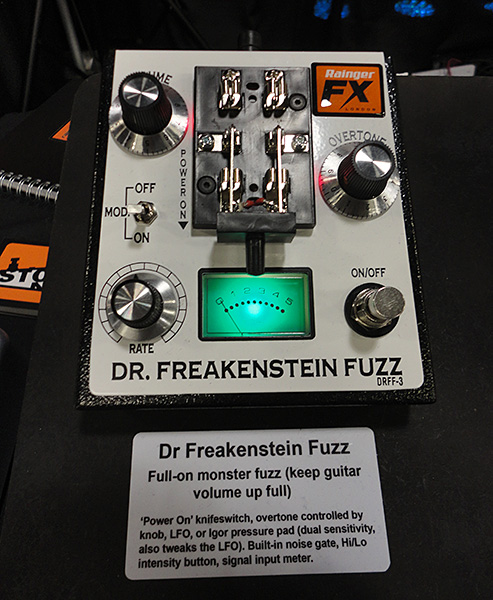 Dr Freakenstein Fuzz is a fun fuzz pedal with an original design. The really cool thing about this fuzz is that you can control the overtone content via the Igor pressure pad.
Relish Guitars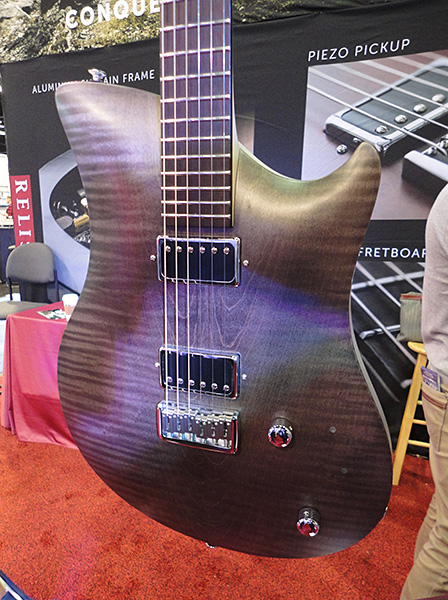 Relish Guitars from Switzerland has a unique construction model. The guitars has a metal fram in the body where ...
| | | |
| --- | --- | --- |
| | | ... to which the other parts seem to be connected. From a tech point of view it must be wonderful not having to have small cavities to work in or, even worse, having to work through f-holes. |
Reverend Guitars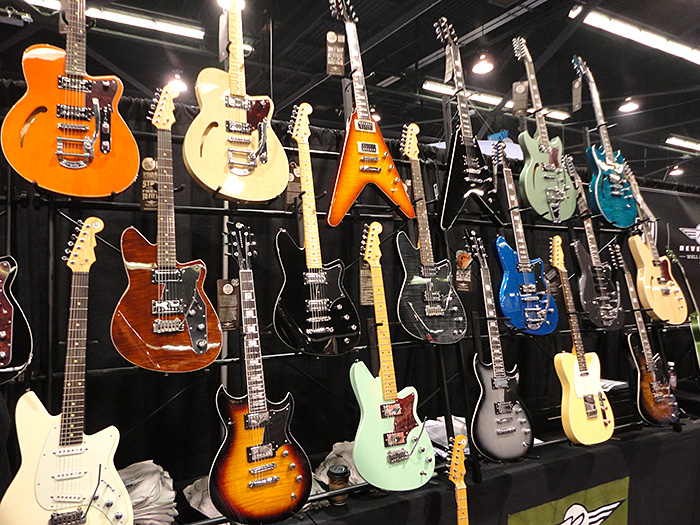 While this picture looks remarkably similar to my picture from the Reverend booth last NAMM, I can assure you this is a new picture. However, I can't tell you what's new because it all looks so similar.
Ritter Instruments
| | | |
| --- | --- | --- |
| | | Jens Ritter truly has his own ideas and his own designs. You may or may not like his designs but there's no denying the craftmanship. And for the record, I have played a few of his guitars and they are very nice instruments, not just art. |
| | | |
| --- | --- | --- |
| If you like Swarovsky chrystal and play guitar, then you should get that wealthy relative to get you this for your birthday. | | |
| | | |
| --- | --- | --- |
| | | This Red Dragon bass will set you back $12.700 but you'll be the only one in town who owns one. |
Ronin Guitars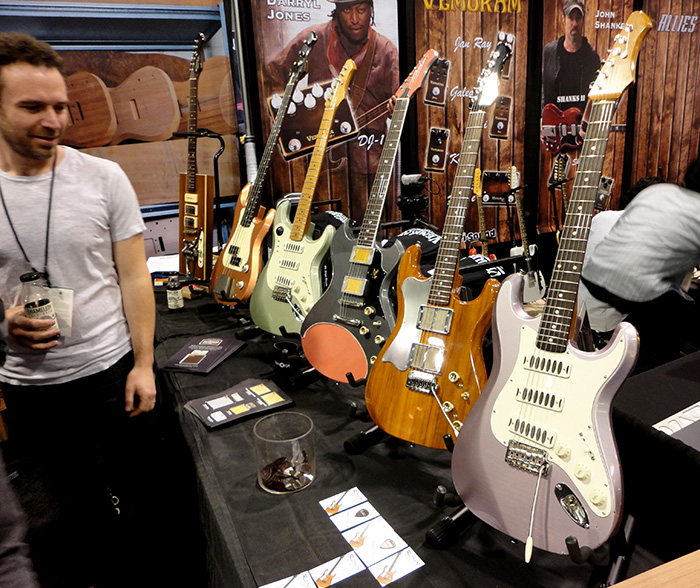 This was the first time I had the chance to try a Ronin guitar. I played the two guitars to the right and the brown one really stole my heart. Very dynamic and well defined over all the frequencies and with a wickedly fast attack. Now I see what all fuss is about at all the guitar forums.
Ruokangas Guitars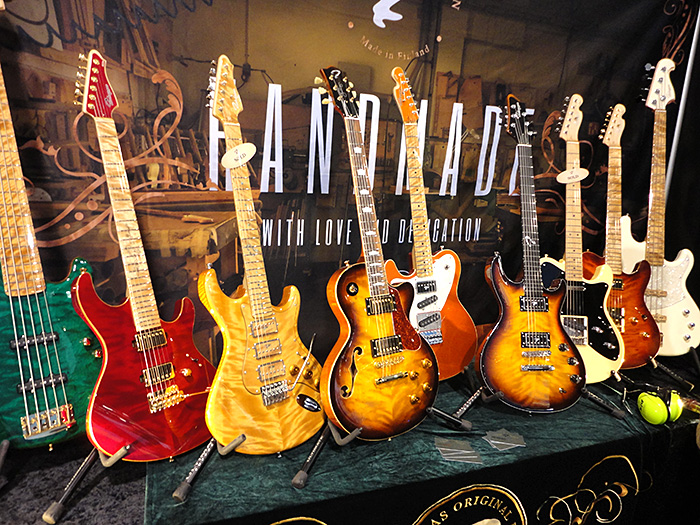 I always make a point of visiting Juha Ruokangas whenever I can. If you want to experience the utmost in quality and craftsmanship make sure you audition one or more of his guitars. They are truly that good. There's a new 3-D guitar builder app available from his website which I spend a lot of time with nowadays.
Sensel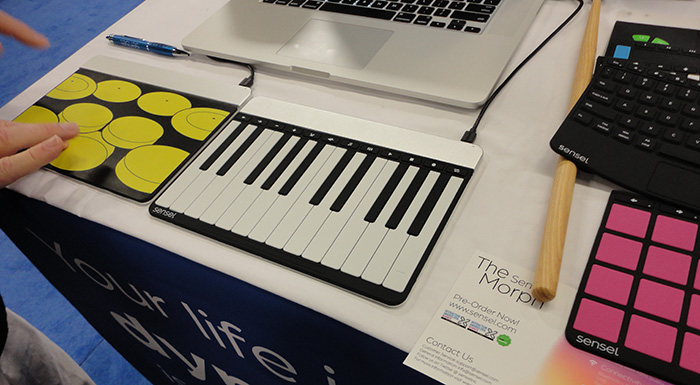 The Sensel Morph is a squere that you connect to your computer and it will then act as a controller for you music programs. The cool thing about it is that the controller surface of the square is exchangable. Above you can see two Morphs. The one to the left has a drum controller surface with yellow drums and the one to the right has a keyboard. To hte right in the picture you see other surfaces like the drum machine style pads and the QWERTY keyboard surface. I will follow this development with great interest because as space is severely limited in my studio, this could be a great solution for have many things in a small footprint.
Shabat Guitars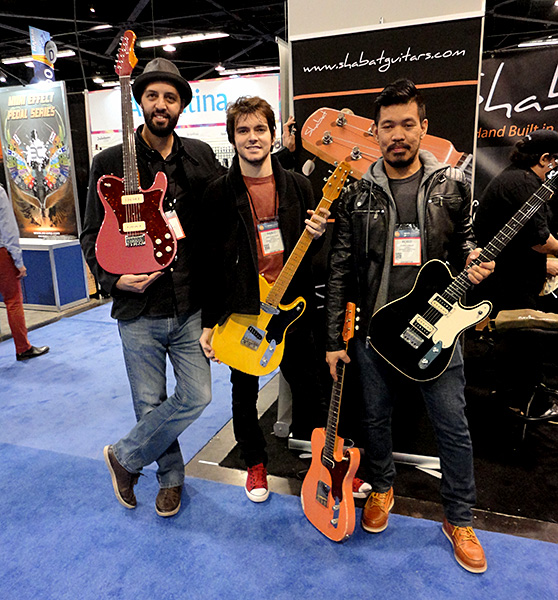 Avi Shabat has been building guitars for a long time and since a few years he has Shabat Guitars and now he and his merry men had their own booth at NAMM 2017. Those who are looking for hi end guitars where vintage meets new in a harmonius way should take a serious look at these guitars. I played a Tele style guitar that had a wonderful neck.
Slide Winder

There are some things I can't resist. A Slide Winder ring was one of them and I bought one on the spot. It's a ring with a small slide on it and since it's so small and you can rotate it it doesn't get in the way of your other fingers so with just a little practice you can use all finger to play your ordinary chords and riffs. You can also use it on your right hand for new and whacky sounds.
| | | |
| --- | --- | --- |
| Inventor Alex Calder using no less than three rings at the same time. Wicked, that is! | | |
Somnium
| | | |
| --- | --- | --- |
| | | The Somnium guitars are custimizable in new ways. You can detach the fretboard, the body and the electronics section. Let's say you want a Flying V style body with dual humbuckers and a maple fingerboard , then ... |
| | | |
| --- | --- | --- |
| ... just start dismantling and get at it. | | |