3rd Power Amplifiers
- not only my favourite amps
A number of years ago at Winet NAMM, I saw this booth with strange looking triangular speakers. I was intrigued and listened to a demo and came away impressed. Not only with the sound but also with the obvious enthusiasm behind the products.
Fast forward to 2013 when I got in touch with Michael Britt regarding his profiles for the Kemper Profiling Amplifier. The first profiles he sent me were of the 3rd Power Dreamweaver and I was blown away. I thought that if the profiles sound this good, then the amps must sound wonderful.
So at the 2015 Winter NAMM show I visited amp designer Jamie Scott at his 3rd Power booth and got the chance to hear all the amps and from that day on 3rd Power has been my favourite amps.
So when I was going to visit Nashville, I didn't want to miss the chance of visiting Jamie and see where and how he built his amps.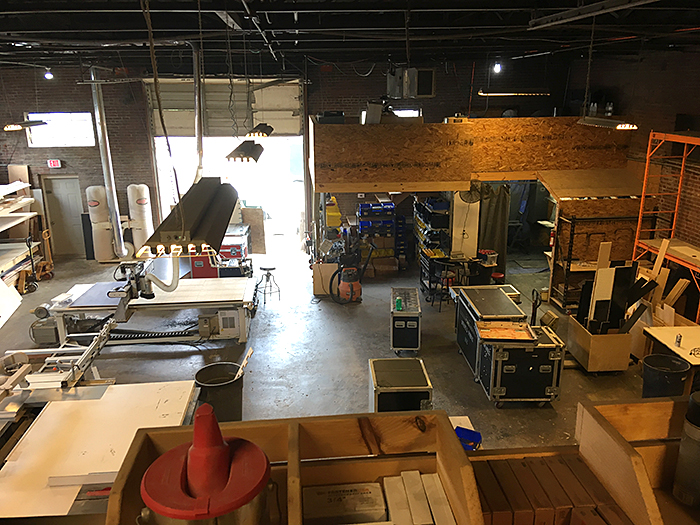 This is where it starts. Here they cut the wood needed for the cabinets.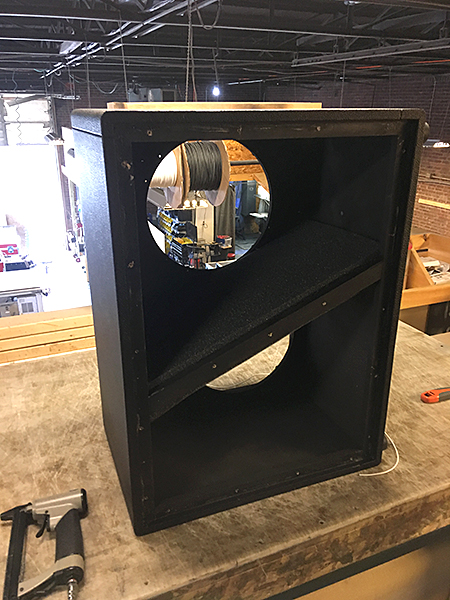 A 2x12 speaker cabinet being built.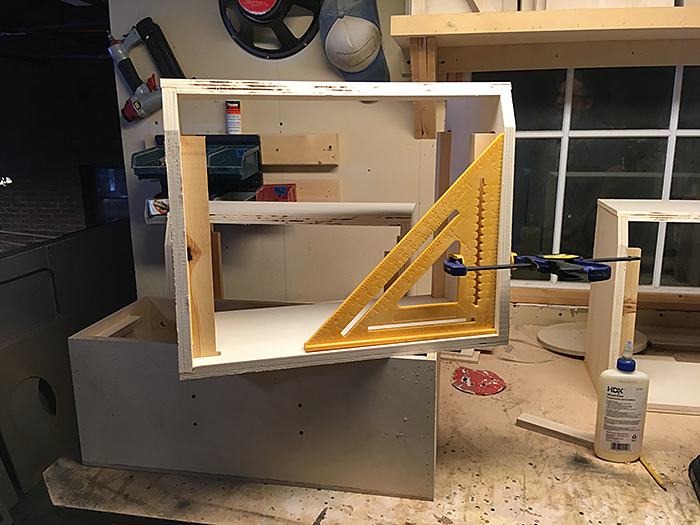 Here's a combo under construction.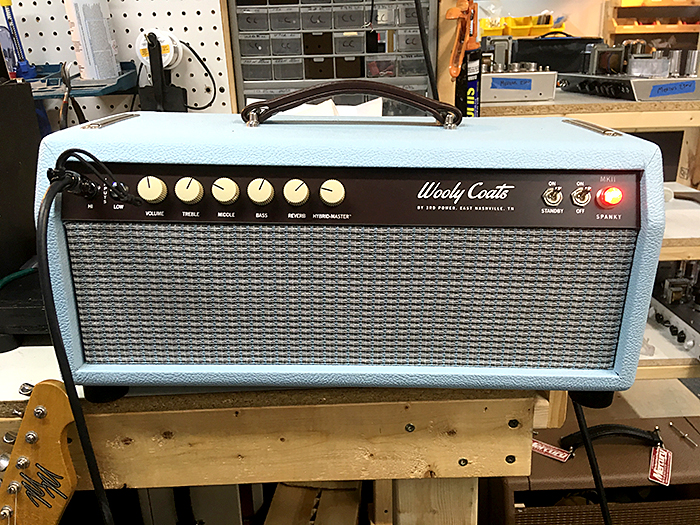 A finished Wooly Coats Spanky MkII. Yes, Ladies and Gentlemen, now available with the acclaimed Hybrid Master. Seldom can I find such full och fat sounds at a low volume. Hybrid Master is the answer to a lot of volume issues.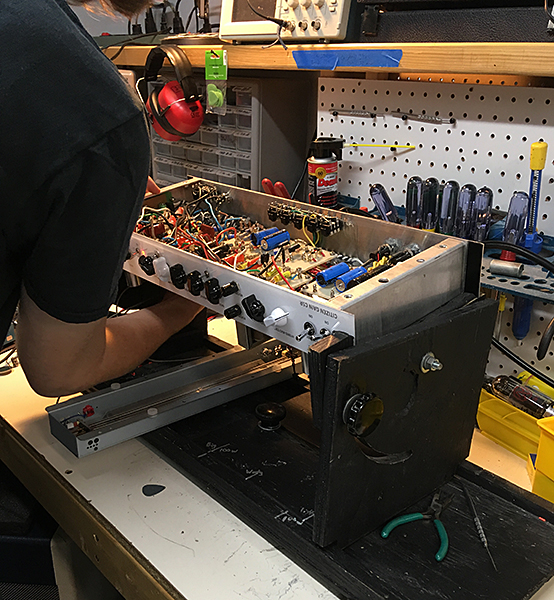 Jamie put a Citizen Gain CSR (CSR = Channel Switcher Reverb) in his demo station and this is a glorious sounding amp. It doesn't matter what sound I want, this amp gets me there in no time.
But Jamie had a few surprises for us. He had Michael Britt try his new pickups.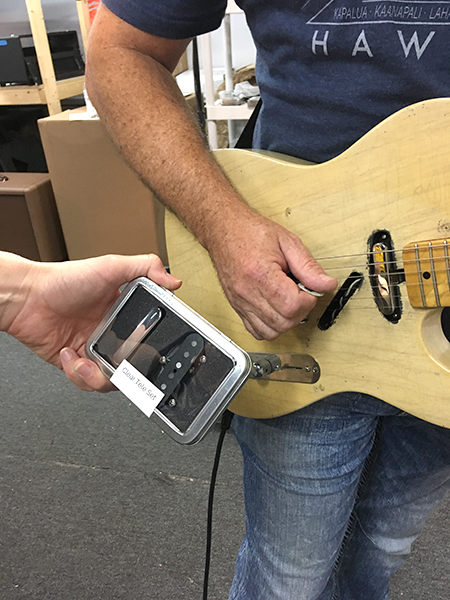 This is the Clear Tele set and these provided without doubt the sound I want out of my Tele. I bought a set on the spot. Chimey and with snappy dynamics but none of those shrill treble frequencies that some descripe as ice pick in your ear. But still fat enough to provide an overdriven tone that stays really together.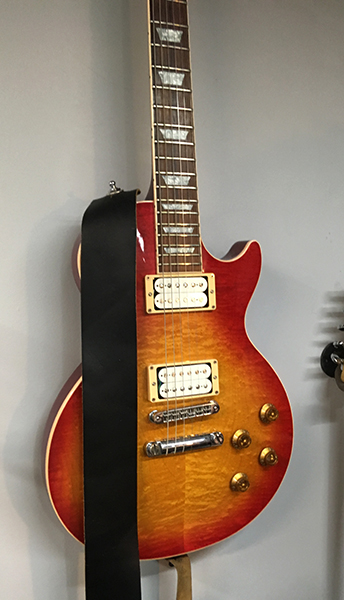 Jamie also had Mike play this guitar with a new and patented way of building a pickup he calls Magfrag.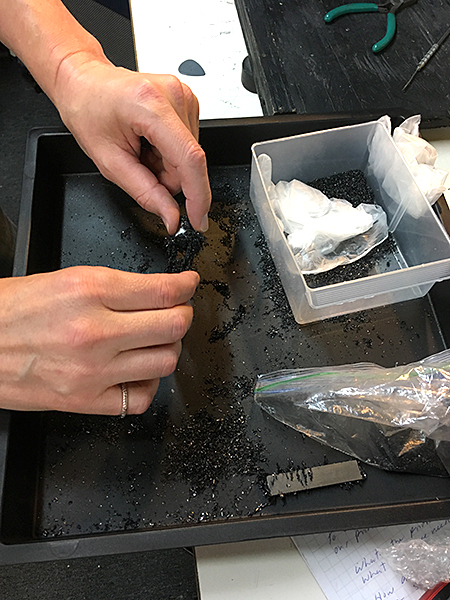 Jamie demonstrated the science behind the Magfrag and to a layman like myself, it actually made sense. I got to hear two different guitar with the Magfrags, the Les Paul and a Charvel and they both sounded good but when the Charvel was hooked up and the rock riffs kept coming, I was just plain enjoying myself hearing that sound.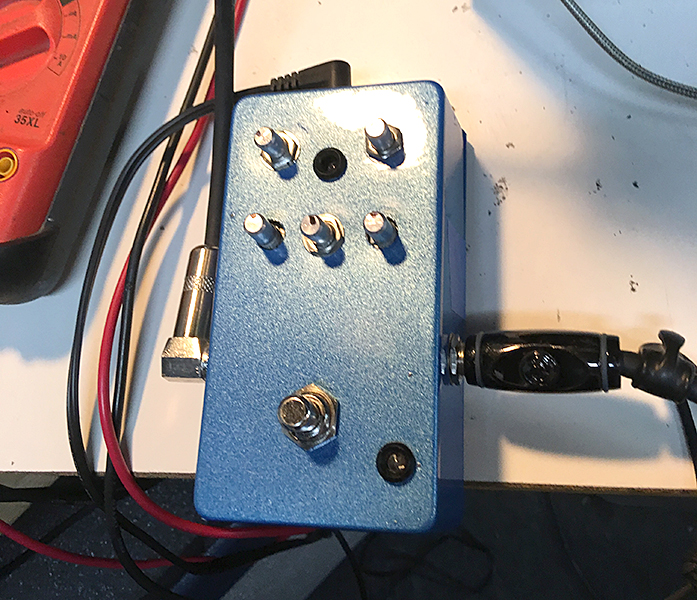 When I thought Jamie was done with surprised he showed this prototype of his Roosevelt pedal. It's his version of a Mostorsion pedal done the 3rd Power way. The components were really big and Jamie said that was part of the reason the sound is big. I liked it a lot and may very well end up getting on for my pedalboard.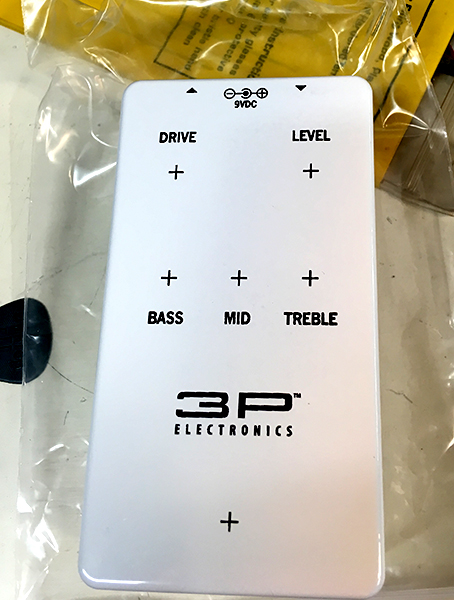 Brand new and freshly painted, the Roosevelt pedal enclosure. As you can see it has a 3-band EQ and judging for the prototype it's highly effective in shaping the sound to your taste.
So what I thought was going to be a tour of an amp builder company turned out to be a very educational and enlightning experience. And I did find the Tele sound I have been looking for since years and years back.
If you haven't yet experience the dynamics of a 3rd Power amp you should make a point of doing so. Especially one with the Hybrid Master.
Your tour guide,
Mats Nermark
17-08-28